Helping Women Find Peace, Clarity, And Connection
Makini Smith works on a mission to be an agent of transformation, helping you discover that no darkness in your life is too dark for God to shine through.
Smith is an author, international speaker, and mindset coach who helps and coaches frustrated, confused, or isolated women to find peace, clarity, and connection.
---
Life Leading to Service
Makini Smith wasn't always the powerful woman she is now; neither did she know such a persona existed inside her.
Smith was dealing with the hardships of being a teen mother, going through a tough divorce, and losing her sister. It was a period of feeling broken and defeated. She had lost her sister, who was her best friend and the one who set the perfect example of what it meant to live a service life. Her sister was a source of support and inspiration for many, and Smith knew she was being called to do the same.
Smith describes the period as her lowest moments when life had brought her to her knees. That was also when she realized she needed to stop living by fear and start living by faith.
---
Beginning Career as a Mindset Coach
Makini Smith is a mindset coach and a Proctor Gallagher-certified consultant. She helps turn goals into accomplishments by coaching frustrated, confused, or isolated women. She helps them find peace, clarity, and connection.
In addition, she found Legacy Leaver's Media, which gives female business owners access to the same tools and resources as established publishers without needing their validation or approval to self-publish.
She is a social media influencer and a five-time published author. She also hosts the 5-star rated "A Walk in My Stilettos" podcast, which is among the top 1.5% of popular podcasts globally and encourages women to face their fears, own their stories, and build resilience. Her passion is to help you find the confidence to turn your dreams into a reality.
She believes authenticity is key, and every woman has strength and purpose that are as distinctive as her experiences. Hence, she always speaks the truth, whether it be to a group of women in a group coaching session, teenage girls, corporate audiences, or women's shelters.
She is passionate about helping people improve the quality of their lives. She has contributed her knowledge to numerous international media outlets, including Chatelaine, xoNecole, iHeart Radio, CBC, Vice News, and more. As a speaker who travels the world, she wants to raise awareness of the importance of mindset.
She is an award-winning entrepreneur who has created a successful business focused on personal development and helping women thrive. She was a five-time nominee for the RBC Women Entrepreneur Awards and was nominated for the People's Choice Award for Best Black Canadian Podcaster in 2018. In addition, she ran for Provincial Parliament in the 2018 Canadian Election to enact positive change and lead by example.
---
Gracing Platforms With Positivity
Makini Smith is an international speaker who has delivered talks in Canada, the US, and Africa with transparent storytelling of real-life testimonies. She aims to empower women through relatable messaging that gives them the confidence to walk boldly with their heads held high. She encourages people to overcome self-limiting thoughts and achieve their goals by cultivating confidence, courage, and faith.
She deals with topics in 'self-love or self-image' that emphasize confidence as extremely important for success in your personal/business lives. 'Getting through adversity' deals with the understanding that resilience is not avoiding life's issues but facing them head-on and bouncing back from them quickly. The topic of 'transparency/ vulnerability/ authenticity' calls for being genuine, authentic, and unashamed and encourages you to own who you were created to be.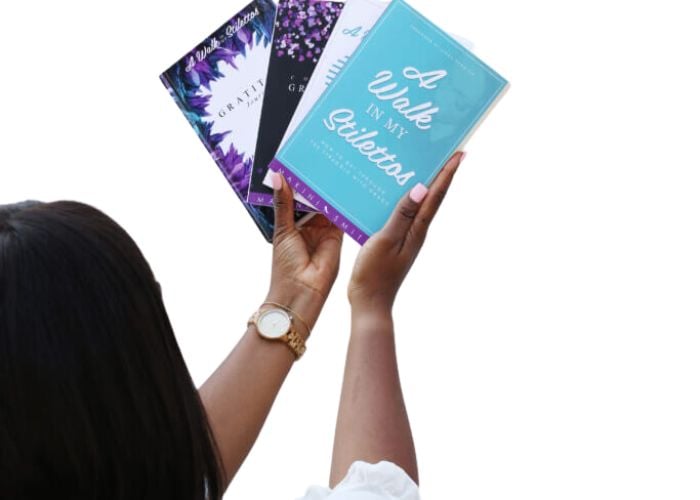 Smith finds joy in seeing women use her lessons as tools to overcome obstacles and become their most powerful selves. She is grateful for the journey she has been gifted with and wishes to give back in gratitude.
Her greatest fulfillment has come from sharing her life's good, bad, and ugly to motivate and enable other women to start their healing processes and let go of shame and fear.
Makini's initiatives instill confidence and courage in women, empower them to be self-sufficient and resilient, and serve as a role model for women.
Makini Smith's mind-coaching is about you, with a powerful woman inside you that's yearning to be set free. To know more about her sessions and programs, visit the website at https://awalkinmystilettos.com/.  
Entrepreneurial ideas and motivation can come even in the hardest times. To read more about these inspiring women's entrepreneurial stories, subscribe to CanadianSME Small Business Magazine https://lnkd.in/dbqmSKN. For the latest updates, visit our Twitter page at @canadian_sme.