It's simpler than ever to put your money where your ideals are by supporting Indigenous-owned companies and assisting in increasing Indigenous exposure. As diverse as the civilizations that have covered this continent for ages, these enterprises offer everything from sustainable cosmetics and ethically-made clothes to mind-expanding books.
You can commemorate Indigenous peoples' heritage by purchasing Native items as diverse as the civilizations they represent. And if you're searching for a genuine one-of-a-kind present, any of these possibilities will suffice. In addition, many of these products are unique due to the utilization of traditional processes and hand-sourced components.
So, if you want to do a little shopping and support, we've compiled a list of ten indigenous-owned companies. All draw on their ancestral knowledge and own culture and the wisdom of others in the community to create top-notch and one-of-a-kind items. Whether you're a Native American or First Nations person, a non-Native ally, or just someone wanting to support small companies and entrepreneurs, these Indigenous-owned enterprises are for you.
---
Sḵwálwen is an Indigenous company that sells luxury botanical skincare products. Leigh Joseph, an ethnobotanist, is the originator. She blends her Nation's cultural teachings and traditional gardening techniques utilizing sustainable methods.
The premium apothecary brand offers face oils, toners, and masks devoid of harsh chemicals, synthetics, and parabens. Their anti-aging TEWN'XW Cranberry Rose Antioxidant Facial Serum is highly recommended, created with pressed berry seed oils and essential oils.
---
Jennifer Harper is the face behind Cheekbone Beauty, an indigenous-owned cosmetic company. Cheekbone Beauty is well-known for producing high-quality, cruelty-free cosmetics like contour and highlight palettes and liquid lipsticks. To stay true to her Anishinaabe heritage, the firm just developed Sustain lipsticks, which feature biodegradable packaging and materials supplied from sustainable sources.
The Warrior Women lipstick line is named after powerful Indigenous women. In addition, a part of Cheekbone Beauty's revenues are donated to several NGOs, and your purchase supports causes such as equal-opportunity education.
---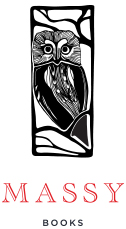 Every book at Massy Books is viewed as a gem waiting to be found. They scan the internet and locations near and far for rare, unusual, and out-of-print books and recognizable titles and current top sellers, knowing that the book they source will find a perfect match in a reader or collector who is as passionate about books as they are.
Massy Books is an Indigenous-owned and run business member of the Stó:lō Business Association. Based in Vancouver but delivering across Canada, Massy Books provides an incredible range of books that will appeal to every reader's preferences. It's a terrific location to locate everything on your booklist, from lesser-known writers to the current best-sellers.
---
Birch Bark Coffee Co., a First Nations-owned and managed business will appeal to coffee enthusiasts. This social firm, founded in 2018, sources the best organic and fair trade beans from farmers who are Indigenous ancestors.
Your purchase helps them provide safe drinking water to 270,000+ Indigenous people in Canada. Birch Bark installs a certified filtration unit for every 50 bags sold. Why wait?
---
Warren Steven Scott, a Toronto-based designer, makes amazing wearable art under his namesake label. His earrings are remarkable works of art, featuring traditional Indigenous designs and motifs; the Salish Chandelier earrings are highly dramatic yet refined and are handmade in Canada.
He has concentrated on making his signature earrings, whose ovoid forms are generally inspired by Salish sculptures and paintings. Fans of Timothée Chalamet will want to see this.
---
10 Indigenous-Owned Businesses That You Can Support in 2022
Click To Tweet
Sisters Sage creates stunning contemporary self-care and wellness products leveraging traditional indigenous ingredients. Their homemade bath bombs, soaps, smokeless smudge, and salves pay homage to their ancestors' lessons of sage, sweetgrass, cedar, lavender, and other essential oils. In addition, the sisters behind the company create modern health products that pay respect to their history by using traditional ingredients.
Sisters Sage employs self-care to educate customers on Indigenous flora and customs, from the Cedar Smudge Spray to Crescent Moon Soap. Leveraging the traditional cold process technique, they pour, cut, and pack each soap by hand. Although more time-consuming, it yields a far superior bar of soap. They are creating a platform based on that concept that will display their rich culture and promote sustainability and teach, lead, and inspire coming entrepreneurs and youth.
---
Evan Ducharme, a Vancouver-based fashion designer, develops a timeless outfit for the modern dresser by combining Metis imagery with modern styles. The Edna Matriach Dress has hand-embroidered mesh side panels, hand-strung glass bead fringe, ribbed knit shoulder detail, and a center back slit. It's new but familiar, and it's an item that can be worn for any occasion.
Evan Ducharme offers a collection of pieces, outerwear, and evening wear for customers who value authenticity in all aspects of their lives. Metis imagery is weaved throughout to create a picture of current Indigenous fashion, with the aesthetic of "heightened utilitarianism" that has become Ducharme's hallmark.
---
Sohka, a Vancouver-based premium lash business, is relatively new to the beauty world, quickly gaining traction. You don't need mascara if you find the perfect volume and lash length for you. They provide 10% of their profits to their Sohka Women Fund Program, which helps micro-fund indigenous, women-led enterprises. They are here to make a difference through the power of beauty.
Sohka was created with modern women in mind to empower women and support their passion for achievement. Its mission is to build a supportive community and usher in a new era of storytellers, entrepreneurs, and artists. Their embodiment of beauty is power. At Sohka lashes, they develop luxurious fake mink lash styles to fit any lifestyle, giving you a boost of eye confidence in your everyday appearance while still looking wonderful for a great cause.
---
Hinaani puts their heart and soul into what they do. They do not support industries or sweatshops that are harmful to the environment. Since they care about what they do and the items people receive, they strive to deliver ethical products and services.
This Nunavut-based community of designers and artists sells a wide range of lovely items, from canvas purses and pillowcases to trendy face masks. Hinaani celebrates Inuit culture by drawing inspiration from Arctic nature. They collaborate on designs to ensure each one is positive and reflects their vision.
---
According to studies, individuals that read are more open-minded. This is because books are frequently about ideas, and being exposed to other people's points of view and life experiences may do wonders for legitimizing your perspective of the world.
Expand your horizons and seek out Indigenous viewpoints by subscribing to Raven Reads – either for yourself or the children in your life. Try one out or sign up for seasonal delivery throughout the year. Each package includes:
An Indigenous author's book
A letter from the indigenous author or the curator of the box
One printed cultural card introducing you to an indigenous culture around the world
One Indigenous handcrafted work or art piece
One literature-themed trinket
---
The Key Takeaway
"put your money where your mouth is" maybe overdone, but it holds. There are several ways to demonstrate your support for the communities that are important to you. Visit their official websites and explore the wide collection of products they offer.