Throughout the recovery from the COVID-19 pandemic, the Canadian government has committed to assisting all indigenous businesses. In June of 2021, the Canadian government announced the renewal of the Indigenous Community Business Fund (ICBF), allocating an additional $117 million to support Indigenous microbusinesses and communities. Although government aid helps Indigenous businesses return to their pre-pandemic state, community and customer support that are necessary for sustained growth and development.
Here are five Indigenous businesses that are marking their presence in their industries through quality, commitment, and giving back to the community that you can support.
---
Sisters Sage
Indigenous tradition meets modern wellness in Sister Sage's beautifully handcrafted modern self-care and wellness products. Their products include artisan soaps, bath bombs, salves, and smokeless smudging, honouring the ancestral teachings of sage, cedar, sweetgrass, and lavender.
In September of 2018, sisters Lynn-Marie and Melissa-Rae Angus co-founded Sisters Sage. Born and raised in East Vancouver, their heritage includes Gitxaala, Nisga'a, and Metis nations. In addition to gaining financial independence, the founders desired to change what they were doing with their lives while creating something that helped others and positively represented their culture to the world. Their interest in artisan soaps and bath bombs, coupled with research and testing, resulted in creating a line of products that honour their Indigenous heritage.
Through their various products, they share a tiny piece of the Indigenous culture. Their collection includes Smokeless Smudge Spray, which combines traditional Sweet Grass and Tobacco Leaf scents, as well as bath bombs scented with lavender, cedar, sage, and other non-traditional fragrances, such as bubblegum and cold-processed soaps and medicinal salves.
The socioeconomic gap between Indigenous and non-Indigenous peoples in British Columbia and Canada is very real and unacceptable. Sister Sage is diligently working to close this gap, paving the way and inspiring other Indigenous entrepreneurs. They infuse love and positivity into each spray, bar of soap, and bath bomb they make.
---
Raven Reads
Raven Reads is an Indigenous subscription box that connects subscribers worldwide with authentic Indigenous content and cultures. It has been designed as a safe space for you to learn about other cultures and their histories, as well as discover beautifully crafted items created by Indigenous entrepreneurs from around the world. Every three months, they feature curated books and gifts from Indigenous authors and entrepreneurs.
Nicole McLaren, the CEO, and founder of Raven Reads is a mother, wife, and entrepreneur at heart. In 2015, shortly after the Truth and Reconciliation Commission's final report was published, Nicole began a book club. The book club was not only a place to share incredible works of literature but also a forum for raising awareness of Indigenous collective histories, such as the devastating effects of residential schools on Indigenous peoples and their lived experiences, and for supporting Indigenous authors and entrepreneurs.
Nicole gives credit to her persistent character searching for opportunities and her Indigenous entrepreneurial roots for founding Raven Reads in 2017 to share this collective history and lived experiences with a wider audience. Nicole is also the Founder and Chair of the Indigenous Women's Business Network, a growing non-profit network that offers assistance to other Indigenous women seeking to launch or expand their own businesses.
The simple act of subscribing to Raven Reads can have a significant impact. Since their inception, they have invested over $300,000 in other Indigenous businesses and authors across Canada and the United States. Your purchase will help Indigenous voices and brands gain a stronger position in the economy and cultivate healthier communities by amplifying their voices and brands. Nicole's mixed heritage and Indigenous ancestry have instilled in her a desire to engage, inspire, and motivate those around her.
---
Animikii Indigenous Technology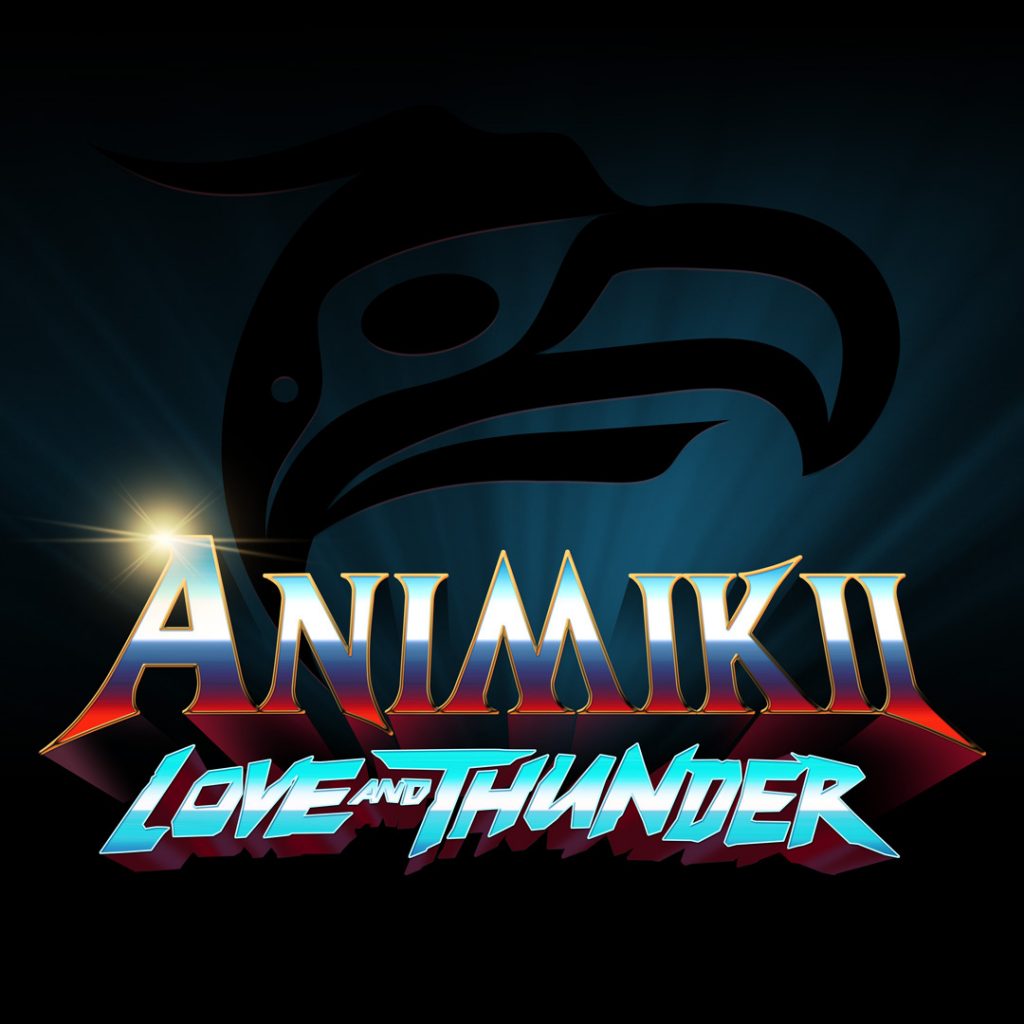 Animikii Indigenous Technology is an Indigenous-owned technology company that collaborates with leading Indigenous-focused organizations across all industries to facilitate positive technological change for Indigenous peoples. Their team of Indigenous and non-Indigenous innovators strives to promote equitable outcomes for Indigenous peoples.
Jeff Ward, the company's founder, and CEO established Animikii in 2003 and has overseen its expansion ever since. Jeff, an Ojibwe and Métis from Manitoba, is a web designer, software developer, author, and speaker, as well as a board member for the Aboriginal Peoples Television Network (APTN). Animikii is owned entirely by Indigenous people and is a Certified Aboriginal Business by (CCAB). In addition, their employees must successfully complete training on Indigenous cultural safety.
They have 18 years of experience exclusively providing technology solutions to Indigenous communities and organizations. As a socially conscious Indigenous technology company, not only do they have extensive knowledge and experience within the Indigenous community, but they also share the same aspiration to improve the lives of Indigenous people.
The company's values are rooted in Indigenous knowledge, and their business decisions are guided by these values, which are based on the Seven Grandfather Teachings of the Anishinaabe culture, which guide their relationships with partners, team members, contractors, and other collaborators. The company maintains social impact reports that detail the annual giving back and social venture work, as well as volunteer hours, pro bono projects, bursaries and scholarships, and contributions to communities and the Reconciliation movement.
---
Whetung Ojibwa Center
Whetung Ojibwa Centre offers a spectacular collection of Native crafts, fine art, jewelry, moccasins, leather work, sculptures, and much more from the Curve Lake First Nation and throughout Canada. Their collection is continuously expanded with new and unique items.
The Whetung family draws upon their own personal heritage in operating the center. The current enterprise, which includes a workshop, christmas shop, storehouse, gas bar, and picnic area, evolved from an early 1900s fishing lodge. The Whetungs have conducted steamboat cruises on the lakes surrounding their peninsula, traded in furs, guided fishermen, catered banquets, and operated a grocery store, post office, and taxi service over the course of several generations. The Whetung Ojibwa Centre remains a family-run business with a new generation of women on hand to welcome guests.
Today, the Whetung Ojibwa Center houses handcrafted items from all regions of Canada and is produced within the community. They sell arctic parkas, Cowichan sweaters, leather garments, souvenir clothing, gloves, and a variety of beaded accessories. They have a museum that features the private collection of the Whetungs, the work of artists and craftspeople from the Curve Lake Reserve, and outstanding examples of native Canadian craftwork. Their gallery rooms are filled to the ceiling with carvings, masks, pottery, paintings, beadwork, quillwork, jewellery, traditional music, and other decorative items of every description, in addition to framed works of fine art and sculpture, original paintings, posters, limited editions, and greeting cards.
The Whetung Ojibwa Centre is committed to making the world a better place by taking all opportunities to donate to various organizations, including the Lakefield Animal Welfare Society, Animal Rescue Krew ARK, Operation Cat Nip, TUNA Trent University Native Association, and the Native Women's Association of Canada, to name a few, through cash donations and merchandise donations.
---
Cheekbone Beauty
Established in 2016, Cheekbone Beauty is an Indigenous-owned and -founded, digitally-native Canadian cosmetics company. Based in St. Catharines, Ontario, Cheekbone Beauty is known for producing high-quality, cruelty-free beauty products that are sustainable in terms of product development and manufacturing in the cosmetics industry. 
Jenn Harper, the founder of Cheekbone Beauty, has spent a number of years successfully branding her company within the beauty industry. Due to her history of estrangement from her family, Jenn struggled throughout her life to accept her Indigenous heritage. Today, Jenn collaborates with the Cheekbone Beauty chemist and sustainability experts on product development and innovation to reimagine the raw ingredients and packaging of beauty products. In accordance with the Indigenous teachings, they create a perfect circular economy in the cosmetics industry and pave the way for genuine sustainability. Everything they use is repurposed and recycled.
Cheekbone Beauty's mission is to help every Indigenous youth recognize and appreciate their immense value in the world, while simultaneously developing sustainable colour cosmetics. Their culture and tone are founded on an Indigenous worldview; their clients are their community, and they share what they have. Social media has served as a tool for Cheekbones to identify the products desired by the Indigenous community. Keeping with her Anishinaabe heritage, Jenn launched SUSTAIN Lipstick in 2020, a lipstick line that reduces waste. Cheekbone's mission is to improve the lives of Indigenous youth by bridging the educational funding gap and creating a space in the beauty industry where Indigenous youth feel represented and seen.
Cheekbone's mission revolves around giving back to the community. Their donation channels include product, monetary, and project-based contributions. To date, Cheekbone Beauty has donated more than $150,000 to a variety of causes, including Shannen's Dream and the FNCFCS, the Navajo Water Project, One Tree Planted, and numerous non-profit organizations throughout North America.
Indigenous businesses are rooted in the principles of giving back to society, community growth, and raising their voice to be heard while making a name for themselves in the industry, as opposed to focusing solely on profit and sales sustainability. This distinguishing characteristic of Indigenous-owned businesses makes them worthy of support.
There are many indigenous businesses out there that are doing amazing things. We encourage you to support them by shopping at their stores, using their services, and spreading the word about them. By supporting indigenous businesses, we can help to grow the economy and create jobs while also preserving culture. To read more about these Indigenous businesses, subscribe to our Indigenous magazine lnkd.in/gBMWGCHX and for the latest updates, check out our Twitter page @IndigenousSme