If your small business in Canada involves an eCommerce site or an ordering app, it's normal to think about having a good payment processor at the end of it all. The design of the website and app, their functionalities, content planning, etc., usually dominated the conversations regarding your brand. And most of the time, whatever payment processor is recommended by Google or the template, you end up utilizing the same, right? But did you know that choosing the best payment processing software for your business is equally important as planning your other company-related strategies?
The fact is, there are a number of amazing small business payment processor software available which you should consider. If you are spending money on making your brand big, you should also think about offering your customers an enriching and safe experience through each and every step of the sales pipeline. After all, it's on your part to make sure that their transactions are ending on a safer note, isn't it?
So, what are the options out there? Let's talk about the top 5 players and the services which they offer.
---
1. Moneris
This one tops the list as it has become quite a favorite for businesses around the globe. Their payment solution is for every business, big or small, in every industry. From retail, trade, restaurants, non-profit organizations, enterprises, and professional services, Moneris provide the best-suited payment, processing models. Considered to be Canada's number 1 payment processor, Moneris experiences more than 3.5 billion transactions every year and has 350,000+ clients in different locations. The company was born in Canada and hence, is too passionate about supporting Canadian businesses irrespective of their size and stature. Simply put, they are an all-in-one business payment processing option that you should definitely consider for your small business in the country.
To know more about them, visit – https://www.moneris.com/
---
2. Stripe
Stripe has become quite a hot-favorite in the eCommerce world globally in the past few years. This major payment processor can integrate easily with Magento, Shopify, and WooCommerce. Its rise to fame can be majorly attributed to its flexible user interface. For beginners, Stripe could be absolutely easy to connect to most of the template-based eCommerce sites. They don't require any complicated approvals and the sign-up process is swift. In just a few minutes, you can configure Stripe to deposit funds to your bank account. They also offer a tailor-made Billing API which allows developers to generate custom pricing and subscription models quickly.
To know more about them, visit – https://stripe.com/en-in
---
3. Square
Square has become a popular software for POS (point-of-sale) credit card transactions for different industries. They are best known for letting even the smallest of businesses accept credit cards easily through their scanners and in-store terminals. They also offer online credit card processing. However, it cannot be integrated with eCommerce software. The reason is, Square's online processing is an autonomous store with light functionalities. For a small business in Canada, Square could be an amazing option for accepting credit card transactions through a limited website. If your website only focuses on a few products and does not really need the function of sorting, searching, or customizing your site, Square could be the perfect option for you. Their approval process is simple and even a novice in web development can integrate their online store on a website.
To know more about them, visit – https://squareup.com/us/en
---
4. PayPal
With more than 250 million users, PayPal is the leading eCommerce payment gateway software provider in Canada and worldwide. It provides just the right kind of payment solutions to more than 200,000 Canadian SMBs. Small businesses in Canada simply love the payment standard solution offered by PayPal. It has a very easy interface and manages online payments swiftly. Small business owners also prefer PayPal because it doesn't require them to store customer credit card information, which saves them from any kind of security-related risks in the long run.
To know more about them, visit – https://www.paypal.com/us/home
---
5. Chase Merchant Services
Chase will help you run your small business in Canada better by keeping all the worries related to online payments at bay. They have a pretty simple and reliable payment processing software for businesses in any industry. Their products and technologies are trusted by quite a number of businesses in the country. Whether you need to incorporate online payment processing for your online store or physical retail store, they will provide you with the right solutions, irrespective of how your customers would like to pay.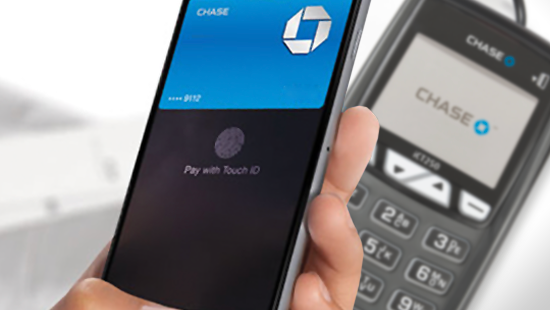 To know more about them, visit – https://www.chase.ca/en
---
Wrapping it Up,
Running a business is indeed a difficult task. Creating an app or a website that requires your customers to pay for your products could make things worrisome if you do not know what aspects to consider. The payment doorway integration is something that will require your customers to absolutely trust you with their secured personal banking details. Hence, it's imperative to choose an online payment processing solution that is loved by businesses worldwide.