So, are you an entrepreneur? Do you own a small business? And are you satisfied with your company because things are going…okay? If yes, don't you think that you need to bring in something extra to push your business to a better (& brighter) exposure on a small budget? But what do you do about that?
Paid ads would definitely be a good thing to look at. Though it's not as easy as it seems. Knowing what to look for and how to place those ads properly will keep your headaches at bay! Online advertising is something which, believe it or not, is an essential part of doing business these days. However, it can also become quite expensive in case you are not aware of what you're doing. So, with a plan in place for your paid ads, you'll be able to reap most of the benefits. Whether you are looking for running Google ads or Facebook ads, having a solid strategy will make every dollar worth it.
---
1. Incorporate a Campaign-specific Landing Pages
In case you are thinking about using Facebook ads to drive sales, creating a campaign-specific landing page is a good idea. This will be a separate page where potential leads will land and get connected to after clicking on your ads. By having a specific campaign, you will be able to drive targeted traffic to specific offers. Which, in turn, will lead to a higher lead conversion rate. Also, here the trick would be to not include too much information in the landing pages. Give your users exactly what they need to see and read without overwhelming them with things that they do not really need to know. This way, they won't lose interest easily and take action.
---
2. Try Email Marketing
Fifteen years ago, when we used to receive an email, we'd be so excited to open it and read it. Today, who does that? The promotional emails reach our spam and trash folders even before they know it. The open rates for emails have dropped considerably in the last few years. In 2019, the average open rate for emails was at 22%. However, small business owners should lose hope seeing these numbers and should still try to have a rocking email marketing plan in place. Depending upon your customer base, sending emails related to your offers and promotions can still be viable for your business. Even if the recipients do not open the email, they will still see your brand's name and this will keep your services or products on top of their minds.
---
3. Influencer Marketing is a Good Option
This one is a very effective way to promote your brand and services in front of your target audiences. Influencer marketing is a reasonably new model of advertising and has grown to become immensely popular worldwide. Popular on YouTube and Instagram both, getting help from 'influencers' with a huge follower base can take your brand to the right kind of people who would be interested in gaining insights about your business from the people they follow and look up to online. According to a study by SproutSocial, the average price brands pay the influencers to promote their services/products is $271 per post. For influencers who have more than 100,000 followers, the cost can go up to $763 per post.
---
4. Location-based Offers for Better Reach
Every business, irrespective of its size, should have a Google My Business page. This will help them gain visibility. The creation of GMB pages is free and this will allow local searchers to find your business if it's near to them. According to a study by Think With Google, 75% of people will visit your store if they are able to find useful information about your brand online while searching for similar services in their area. You can also add offers on your GMB listings. This will typically encourage your targeted people to try your business.
---
5. Organic Web Traffic Strategies
We all want our websites to rank top on the search engines. And with the right kind of focus and effort, you can significantly draw more organic traffic towards your website. All of this comes down to the usefulness of your website in the first place. If you have a website that answers all the relevant queries posed by your potential clients, you will start attracting their attention. And the more people will visit your website, the better it will rank on Google. Even if you can get backlinks from other websites, it will help your site get an increased ranking in no time.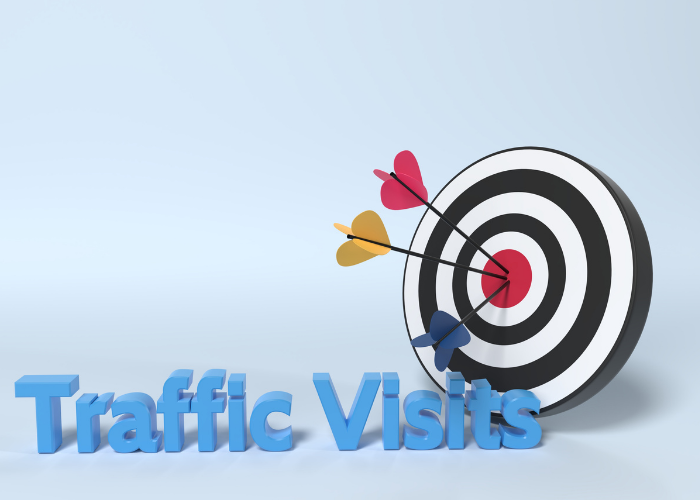 ---
Wrapping it Up,
Always remember, if you are paying for ads for your business, you should track your returns on investment. It's great to gain good visibility for your business on the web, however, if the cost of advertising isn't providing you with the needed revenue for your business, it might not be worth it. Hence, in order to make sure that advertising strategies and paid ads for small businesses, like yours, are working well, it's advisable to get help from experts in the industry. A reputed advertising agency might just do the job for you in a much better way. Think about it.
If you wish to learn more about the tricks and tips of doing business the right way, do not forget to subscribe to our monthly CanadianSME Small Business Magazine.