This interview with Shane Murphy, CEO of Ownr, delves into the results of Ownr's annual Entrepreneurship Survey, uncovering the impact of economic uncertainty and inflation on Canadian small businesses. With themes highlighting concern over cash flow, price adjustments for inflation, and an entrepreneurial spirit fueled by optimism despite economic challenges, Shane further discusses how businesses are adapting to these challenges and how platforms like Ownr aim to provide support and resources for their growth.
Shane Murphy is the CEO of Ownr, a venture of RBCx that makes it easier and more affordable for businesses to incorporate, register and confidently handle ongoing legal compliance. With almost a decade of experience as a lawyer, Shane initially co-founded Founded Technologies in 2017 as an innovative, all-in-one technology platform that provided businesses with the ability to automate sophisticated legal tasks such as incorporations, equity management, and legal agreements. Founded was acquired by Ownr in 2020, with Shane moving into the role of COO. He has since moved into the role of CEO. To date, Ownr has helped over 100,000 Canadians launch into entrepreneurship.
---
Can you tell us more about the survey of 1,000+ small business owners that Ownr conducted? What were the key themes that emerged from the data?
Ownr's annual Entrepreneurship Survey is really a pulse check on Canadian small business owners.  With our most recent survey, we've noted quite a few interesting key themes:
Cash flow is considered the top concern for 46.6% of entrepreneurs.
23.3 % of small businesses have raised prices by over 10% to adjust for inflation.
47.7% of respondents feel more optimistic about their business plans now than they did six months ago despite inflationary conditions.
Amidst rising cost of living and economic uncertainty, 41.7% of respondents started their business as a side hustle.
Of the 39.2% of respondents who identified themselves as an immigrant to Canada, almost half (46.9%) cited financial freedom/supporting their family as their top motivator behind starting a business in Canada.
---
How have inflation and economic uncertainty affected small business owners, based on the survey findings? Were there any surprising or unexpected insights in this regard?
We asked our community of entrepreneurs and small business owners about their current concerns, including how inflation and economic uncertainty has impacted their business. The survey revealed that while 22.7% of respondents are worried about inflation and rising costs in general, 46.6% say cash flow issues are specifically their top concerns and priorities. These findings unfortunately come as no surprise as small businesses have had a challenging start to 2023, grappling with economic uncertainty, high interest rates, and inflation. 
Despite these challenges, we were pleasantly surprised to see that 47.7% of Canadian small business owners are still optimistic about their future business plans. It was also encouraging to see that, of the 67 per cent of respondents who identified as solopreneurs, the majority (65.1%) said they hope to expand their team with the goal of growing their business. We can see confidence is still growing amongst small business owners in their ability to adapt to the ebbs and flows of the economy as they find new opportunities to grow their business.
---
In what ways have small business owners adapted to these challenges? Were there any common strategies or solutions that emerged from the survey data?
Small business owners seem to have adopted a positive attitude towards the challenges they've been facing. With increased uncertainty around the impact of inflation and the current economic state – the survey shows that small business owners continue to keep consumers top-of-mind by diligently adapting their operations. For example, one of our Vancouver-based customers, Natasha Acuba-Bailey who owns Telly's Manila Kitchen, has avoided significant price increases by having a roster of suppliers she checks on a weekly basis to determine which option will be most cost effective to purchase the different ingredients she needs for her product, adobo flakes. For her packaging, she forecasts how much she will need in 6-12 months and then buys in bulk and keeps the extra in storage until they are needed. This kind of long-term thinking has enabled her to succeed despite the impact of inflation and economic uncertainty.
We also found these emerging trends among the respondents:
Almost 1 in 4 (24.9%) small business owners started their business as an additional revenue source.
An increase in entrepreneurs who indicated they run their business as a side hustle – from 37.8 per cent in 2022 to 41.7 per cent in 2023.
23.3 % of small businesses have raised prices to adjust for inflation.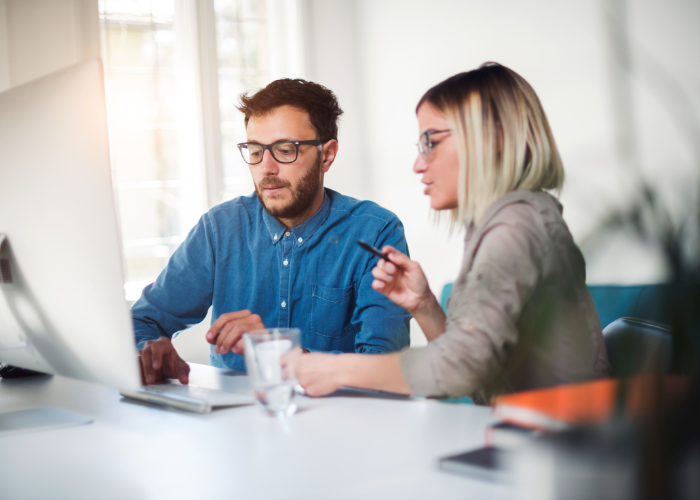 ---
How has Ownr responded to the needs of small business owners in light of these challenges? Have you made any changes to your platform or services in response to these findings?
Ownr is proud to have helped more than 100,000 Canadians make their entrepreneurial dreams into reality, and we recognize that there is no one-size-fits-all solution, but there are always ways to help. As more Canadians look for ways into entrepreneurship, Ownr is doing our part by making entrepreneurship accessible and affordable – providing low-cost options to register your own business and day-to-day compliance tools to streamline administrative work. We recently lowered the price for registering a business as a Sole Proprietorship – from $89 to $49 – as another way to lower the financial barriers.
---
How can small business owners stay resilient in the face of inflation and economic uncertainty? Are there any strategies or best practices that you recommend?
With inflation and rising cost of living, solopreneurs, or individuals who operate their business alone without any partners or employees, have been growing in popularity as Canadians look to increase their income with minimal overhead costs. Small businesses have also been raising their prices to keep up with the economic challenges – in 2023, about 23.3% of small business owners raised prices by over 10 per cent.
Even in the best economy, running a small business can be hugely challenging. At Ownr, we're here to offer support at any stage of our clients' journey—our blog is an ongoing hub of advice and resources for small business owners. But, when it comes to strategies to stay resilient, I think the most important thing is to stay in-tune with your customer. As we saw with our survey, many small businesses have been forced to raise their prices – communicating with your customer base and ensuring you are meeting their needs is key if you're going to be asking them to pay more for your product or service.
---
What role do you think platforms like Ownr can play in supporting small business owners during these challenging times? How can technology help entrepreneurs overcome some of the barriers they face?
Every day, we see firsthand how the small business community is growing, diversifying and generating fresh ideas in their industries. Ownr plays an exciting role by providing a platform that empowers and equips all entrepreneurs with the tools they need to succeed, so we can build a stronger, more vibrant economy for Canadians to benefit from. 
We also know that supporting entrepreneurs goes far beyond helping them start their business — our platform also provides ways to manage the day-to-day business such as payroll, legal compliance services, and additional resources to help entrepreneurs grow their business.
---
What advice would you give to aspiring entrepreneurs who are considering starting a small business in Canada? What are the key factors to consider in this context?
From our survey, we saw that not only are existing small business owners more optimistic, but many new entrepreneurs are taking advantage of the current economic conditions to explore entrepreneurship in order to keep up with the rising living costs. Despite the challenges of economic uncertainty, Canadian entrepreneurs are becoming more creative and industrious as they adapt and pivot their business plans.
But while entrepreneurship can offer great flexibility, aspiring entrepreneurs still face many barriers and challenges — from not being sure where to start, fear of failure, or no longer believing in your business idea. My best advice is to start with a business plan, and take it step by step from there. At Ownr, we're working to address the many and ever-changing obstacles to entrepreneurship and ensuring that all entrepreneurs have access to the resources and support they need to thrive.