AWE or Alberta Women Entrepreneurs is a non-profit organization that helps women build successful and thriving businesses. AWE has put forward exclusive programs and services to women at every stage of their business through consulting, mentoring, funding, and network development since 1995.
A Brief about Their Story
Alberta Women Entrepreneurs believe that communities and economies are stronger when women are fully engaged in business. Since 1995, AWE has provided a plethora of tools and resources to assist women across the state when it comes to successfully starting or growing businesses. For over 26 years, they have provided women with training and seminars, capital, business advice, and mentoring opportunities.
Over time, they have developed and adapted to the ever-changing needs of Alberta's female entrepreneurs. In addition to start-up programs and services, they support women who want to grow their business and enter new markets. Whether women are just starting out or are ready to fast-track their success, AWE always helps them at every step.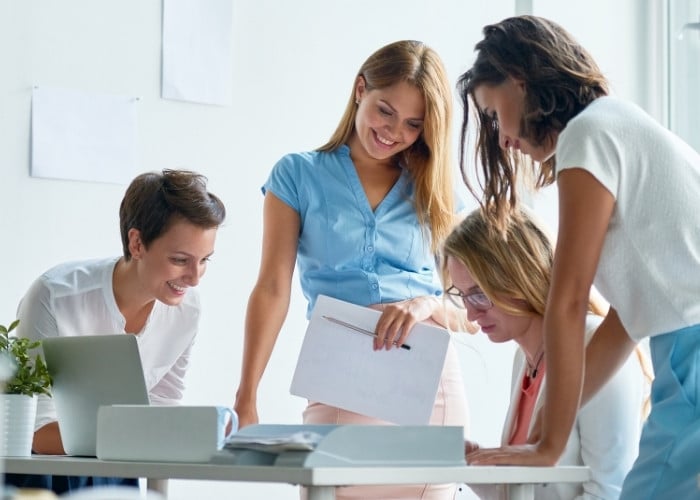 What Free Services Do AWE Provide?
Alberta Women Entrepreneurs' client service team puts forward a host of free services including:
AWE provides advice on marketing and finance, as well as business challenges and growth strategies. They also provide a variety of tools to help these women develop a business plan and evaluate their financing plan.
They provide up to $150,000 in funding for new and existing businesses. Their loans are accompanied by free ongoing professional business advice.
Business Skills Development
They provide hands-on technical training, delivering actionable outcomes for small business success. They help these women develop the basic skills they need to thrive successfully.
Every year they sponsor or host a variety of events at several trade fairs and business events in the region for women who want to start or grow their own business.
They connect women with other business service providers across Alberta.
About AWE's Startup Workshops – The Webinar Series
If women of Alberta have a business idea, or have been in business for several years but have never mapped out a proper business plan, then this article series is for them to help them out. This session introduces them to the key elements of a good business plan. Each session ranges from learning how to conduct informative market research for their business, presenting basic marketing strategies for attracting the best customers, and creating a financial plan that will keep their business sustainable, to building confidence in their business. It will help them move forward.
Business Plan Market Research
Business planning offered in partnership with Business Link, market research sessions teach primary and secondary research and help them understand business concepts and why this information is important to business planning.
Kick-Starting the Market Plan
They conduct research to find out who the ideal customers are, get hold of an idea of the competitors in this field, and analyze the industry. This session will guide aspiring women entrepreneurs through the basics of marketing strategy. This session will help them build a solid marketing plan, from creating an elevator presentation that explains their business concepts to potential customers, to learning how to choose effective marketing activities to reach their customers.
Making their own financial forecasts for their business can be a daunting task. This session will help these women understand the basics of writing a financial plan with a focus on projected cash flow statements and explain the basics of balance sheets and income statements. It also examines product prices, methods of forecasting income, and some considerations to keep in mind when analyzing the probabilities of forward-looking statements.
About NextStep to Success – Program Exclusively Designed for Indigenous Women
The NextStep to Success business plan series is sketched out to provide experience, guidance, and mentoring early in business to indigenous women who are all set to develop an all-inclusive business plan used for matters related to financing. AWE's unique circle delivery format is specifically designed to meet indigenous women's needs.
A Few Lines about AWE's Free Webinar for Indigenous Women
If you are an indigenous woman planning to take your business idea to newer heights, this AWE's course is designed for both new and growing businesses. Starting and building your own business is life-changing and can be exciting, fun. The prime motive behind this introductory lecture is to provide information about:
Entrepreneurship to help you decide if possessing a business is right for you.
Whether it's the best time to launch your business journey.
To inquire about hosting a series in your community, you can contact them at info@awebusiness.com.
For more information regarding Alberta Women Entrepreneurs (AWE), you can freely scroll through their site https://www.awebusiness.com/ to explore more.