Do you remember how we used external hard drives back in the day to store all our data and files? It was always a hassle, the space was never enough. With so much data at hand, space and storage is always an issue. That is why the current trend has seen a sudden shift to cloud platforms. Capitalizing on these trends, many service providers are launching significant cloud-based platforms that are not just changing how industries function but also providing them with several benefits. Therefore, even as a small business owner, it is important to avail these benefits and take your business to the next level by investing in some cloud storage services. Therefore, in this blog, we will try to make that choice easier for you by taking a look at the five best cloud storage service providers right now! Let's dive right in!
What is Cloud Storage?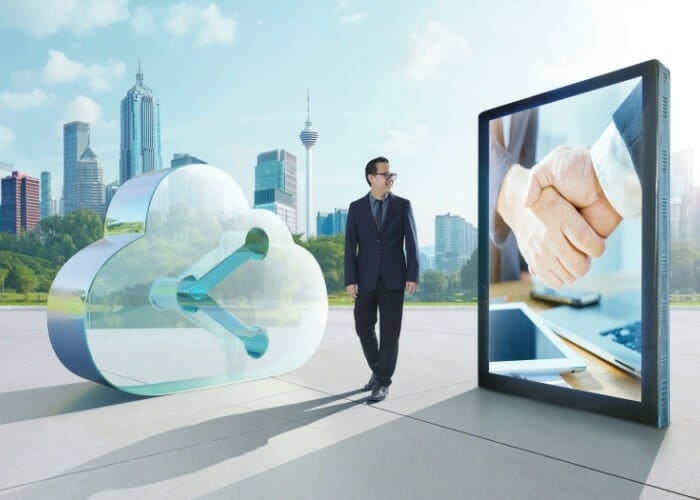 When you hear cloud, the first thing that comes to your mind is – something stored over the internet. While that's almost correct, in reality, it's much more complex than that! DevTeam writes, " A cloud is a group of remote servers, meaning instead of having information come directly from a personal server located in your office building or something installed on your personal hard drive, it's coming from another group of servers somewhere else."
Basically, with cloud storage, you can store large amounts of data without worrying about a strain of storage crunch on your internal server. So, what a cloud platform does is allows you to store and function over the internet. This just not gives you the ease to access it from anywhere but also improved security cover, flexibility, backup options, and several other benefits.
Best Cloud Platforms
Now that you have a basic understanding of cloud storage, let us look at the three best cloud storage options for small business owners:
Dropbox
Dropbox is among the most well-known names in the cloud storage industry and for a good reason. Founded in 2007, Dropbox offers service on both free and paid models. This gives potential customers a great option to first try the service and find out if it works for them or not. For the price that the paid plans come in, Dropbox offers some great features. Dropbox is remarkably fast thanks to its powerful servers and sophisticated and highly optimized system by which the files are actually updated instead of reuploaded while syncing. This saves time and bandwidth. Another interesting aspect of Dropbox is that it offers Google Drive integration, which is very rare in a cloud storage industry that mostly sees Google Drive as its competitor.
Google Drive
With Google Drive, you can share and upload files pretty easily, even folders, which is not really that convenient with Dropbox. The interface is user-friendly and quite easy to navigate. It automatically syncs everything to your devices, so that you can access everything on the go! One of the biggest pluses with Google Drive is the 15 GB of free storage. However, with so much data at hand even for a small-scale business, this might not be enough. Therefore, Google Drive provides the option to upgrade to many paid plans where features and storage keep increasing. Be rest assured, these plans won't cost you a fortune!
Microsoft One Drive
Microsoft's in-house cloud storage service OneDrive was launched after revamping SkyDrive. One Drive is a cross-platform service but it does not come with a free plan. In order to sync files on One Drive, you will need to download an app that's not very tough to find. The syncing speed is quite remarkable on every platform and sharing is pretty straightforward. We love the fact that it integrates with Microsoft Office and makes things much easier. One Drive does have a promising storage space that is balanced across all files, making it another great choice for small business owners.
You can find a brief overview of all these platforms side-by-side below:
Services
Price Range
Features
Storage Limit
Google Drive
$149.62 – $8,699 per year

(unlimited users)
Phone, email, and chat support.High capacity storage for backing up data
500 GB to 50 TB
Microsoft One Drive
$5-$12.50 per month

(per user)
Community support. Knowledge hub integrates with Microsoft Office 365
1 TB to 5 TB per user
Dropbox
$12.50-$20 per month
(per user)
You can easily share files and documents between people.
5TB to Unlimited
To Wrap It Up
Market Data Forecast conducted a study that concluded, "The cloud storage market is expected to grow from USD 32.72 billion in 2019 to USD 106.71 billion by 2024, with an average annual growth rate (CAGR) of 23.76% over the forecast period. The growing demand for cost-effective data storage, data protection is driving the growth of the cloud storage market in multiple user groups including small, medium, and large enterprises. So, if you still haven't jumped aboard the cloud wagon, get in right now! For more information on the same, please subscribe to the CanadianSME Small Business Magazine.