With revenue growth of 230%, Blackline also recognized for the third time as one of North America's fastest-growing technology companies in the 2021 Deloitte Technology Fast 500™
Calgary, Canada — Blackline Safety Corp. (TSX: BLN), a global leader in connected safety technology with a hardware-enabled software-as-a-service (HeSaaS) business model, announced today it has been recognized by Deloitte as one of North America's fastest-growing companies.
On the strength of its entrepreneurship, industry-leading innovation and exponential 230% revenue growth from 2017 to 2020, Blackline secured the #9 spot in the Enterprise Fast 15 award category of the Deloitte 2021 Technology Fast 50™. This leadership category recognizes enterprise-level companies with a minimum revenue of $10 million in 2017 and a minimum revenue of $25 million in 2020.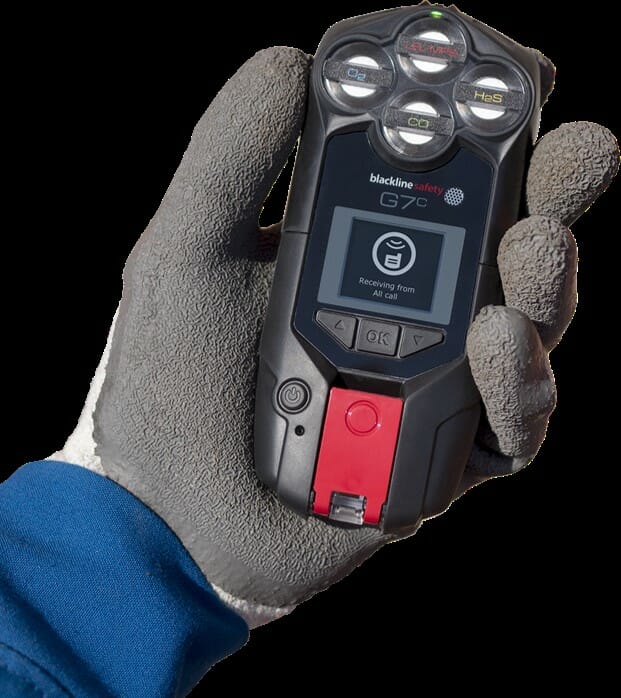 In addition, Blackline placed #492 on the 2021 Deloitte Technology Fast 500™, a ranking of the 500 fastest growing technology, media, telecommunications, life sciences, fintech and energy tech companies—both public and private—in North America, now in its 27th year.
"We are delighted to be recognized as an Enterprise Fast 15 winner and one of the fastest-growing technology companies in North America for the rapid revenue growth that comes from our game-changing connected safety technology," said Cody Slater, CEO and Chair, Blackline Safety.
"Our exceptional team and our innovative hardware and software platform, which puts reliable data at managers' fingertips so they can make quick and informed decisions in real-time to protect their workers, continue to prove their value solving the real-world safety challenges of the leading brands across the globe who partner with us."
"We're extremely proud to recognize this year's Enterprise Fast 15 winners, who are showcasing a level of excellence as Canada's elite in the technology sector," stated Anders McKenzie, partner and national leader for the Technology Fast 50™ program at Deloitte Canada.
"Their bold vision for the future, competitive drive and passion for pushing the boundaries set the pace to catapult Canadian innovation forward."
About the Deloitte Technology Fast 50™ program
The Deloitte Technology Fast 50 program is Canada's pre-eminent technology awards program. Celebrating business growth, innovation and entrepreneurship, the program features distinct categories, including the Technology Fast 50 ranking, Enterprise Fast 15, Clean Technology, and Companies-to-Watch. The program also recognizes companies within the North American Technology Fast 500 ranking, identifying technology companies in the United States and Canada. The 2021 program sponsors include Deloitte, RBC, EDC, Miller Thomson, Clarity Recruitment, and Lafond. For further information, visit www.fast50.ca.
About Blackline Safety
Blackline Safety is a global connected safety leader that helps to ensure every worker gets their job done and returns home safely each day. Blackline provides wearable safety technology, personal and area gas monitoring, cloud-connected software and data analytics to meet demanding safety challenges and increase the productivity of organizations with coverage in more than 100 countries. Blackline Safety wearables provide a lifeline to tens of thousands of people, having reported over 161 billion data points and initiated over five million emergency responses. Armed with cellular and satellite connectivity, we ensure that help is never too far away. For more information, visit BlacklineSafety.com and connect with us on Facebook, Twitter, LinkedIn and Instagram.