Small and medium-sized enterprises (SMEs) form the backbone of the Canadian economy, and we recognize the pivotal role they play in driving growth and employment. As a small business magazine, we appreciate the difficulties that SMEs encounter on a day-to-day basis and the opportunities that they have to innovate and succeed. We firmly believe that a key factor in achieving success is nurturing the wellness of employers and employees alike. A healthy and motivated workforce is more productive and committed, which in turn leads to better outcomes for the business.
Therefore, we aim to provide our readers with practical advice and insights on how to prioritize well-being in the workplace and to highlight examples of businesses that have successfully implemented such strategies.
This article will explore the importance of fostering a healthy work environment for Canadian SMEs and offer practical strategies to promote the well-being of everyone involved.
---
Fostering a Culture of Well-being:
The well-being of both employers and employees is crucial not only for personal satisfaction but also for the long-term success of a business. A healthy and supportive work environment increases productivity, lower turnover rates, and overall business growth. In SMEs, where resources may be limited, investing in the well-being of the workforce can yield significant returns.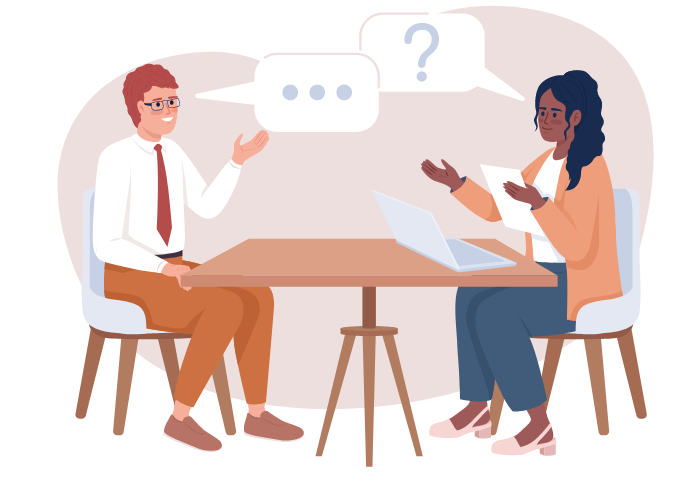 ---
Open Communication:
Establishing open lines of communication within an organization allows employers and employees to voice their concerns and needs. Encourage regular check-ins, and promote a culture of trust where everyone feels comfortable discussing their prosperity. This not only strengthens the relationships within the team but also helps identify any potential issues before they escalate.
---
Flexibility:
One of the advantages of SMEs is their ability to adapt to change quickly. Implementing flexible work policies can help employees strike a better work-life balance, resulting in increased job satisfaction and reduced stress. Consider offering remote work options or flexible hours, giving employees the freedom to manage their time effectively.
---
Encourage Continuous Learning:
Professional growth and development are essential to employee welfare. SMEs can provide training and development opportunities for their staff, empowering them with new skills and knowledge. This benefits not only the employees but also the company as they become more valuable and efficient in their roles.
---
Promote Physical and Mental Health:
Investing in the physical and mental health of employees is crucial for their overall success. Encourage regular exercise, promote healthy eating habits, and provide resources to help manage stress. Organize team-building activities or create dedicated spaces for relaxation and mindfulness.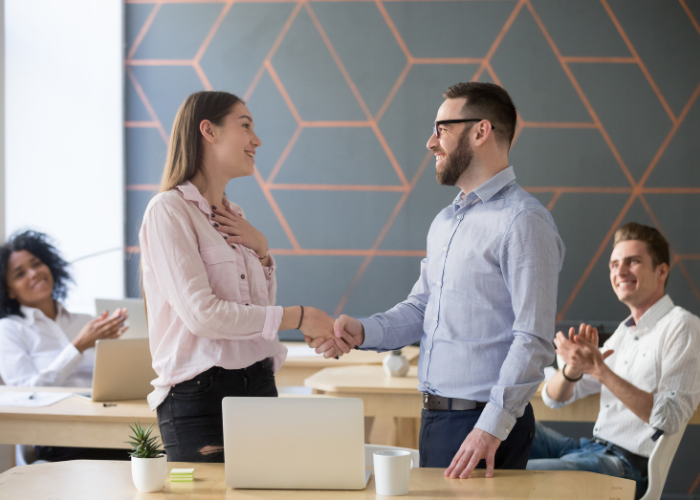 ---
Recognize and Reward Achievements:
Acknowledging and rewarding hard work and dedication can significantly impact employee satisfaction and motivation. Establish a recognition program that highlights individual and team accomplishments, and make a point to celebrate milestones together as a company.
All in all, prioritizing the welfare of both employers and employees is paramount for the growth and success of Canadian SMEs. By fostering a culture of open communication, flexibility, continuous learning, and promoting physical and mental health, businesses can create an environment that thrives. Navigating through an ever-changing business landscape, it is essential to invest in the prosperity of our workforce – the driving force behind any successful company. Let us strive to build stronger, healthier, and more resilient SMEs across Canada.
CanadianSME provides timely and relevant news and trends on Canada's small business ecosystem to support entrepreneurs in efficiently managing their businesses. Our magazine subscription offers novel viewpoints and valuable insights to help novice, and seasoned entrepreneurs overcome obstacles. By subscribing to CanadianSME's magazine at https://lnkd.in/dbqmSKN, you can stay ahead of the curve. For instantaneous updates, follow @canadian_sme on Twitter.