A Game Changer in the World of Fitness Wearables
Sometimes the stories of success that seem small, often end up having a huge positive impact. And that's exactly what we're about to elaborate on in this editorial piece. Shelagh Stoneham is a Canadian businesswoman and the founder of Power Wearhouse, who has made a significant impact in the field of sports wearables. Her innovative approach to design and manufacturing has led to the creation of a unique fitness accessory that has gained popularity in North America.
As a true business leader and entrepreneur, Stoneham has shown that a successful business can be built around addressing the specific needs of a neglected market segment. She has earned the recognition of CanadianSME's May 2023 Business Woman of the Month for her dedication to excellence in product quality, customer service, and aesthetics.
---
Vision and Creativity
Power WearHouse's Weighted Fitness Vest was first launched in 2021 as a response to market demand for an age-appropriate, commercially accessible weighted vest. Improvements such as stacking weight systems, a thinner vest profile, and configurable interlocking weights in 8oz increments are just some of the ways in which customer input has informed design concepts since the product's first release (up to 20lb).
---
Comfortable, Elegant, and Sturdy
Shelagh and her team take great delight in designing and manufacturing premium workout apparel with an emphasis on comfort, style, and quality for physically active adults. The Power Wearhouse Weighted Fitness Vest is a sleek and comfortable weighted vest that can be worn at home and for an extended period of time, unlike other weighted vests that are designed for sports. The vest's two-way, easy-pull zippers also make it convenient for the elderly to put on and take off.
---
Future Plans and Current Challenges
Looking ahead, Shelagh Stoneham has ambitious plans for Power WearHouse Inc. She aims to make their Power Weighted Fitness Belt and Vest a common fitness accessory for those aged 50 and over to promote better cardiovascular health, muscle strength, and bone density.
Although, like many businesses, Power WearHouse Inc faced a significant hurdle due to the COVID-19 pandemic. The rotating closures of overseas manufacturing plants led to delays in sourcing multiple manufacturers, making it challenging for the company to deliver products on time. Despite this setback, Stoneham remains committed to delivering quality fitness wearables and continuously seeks to improve and overcome challenges.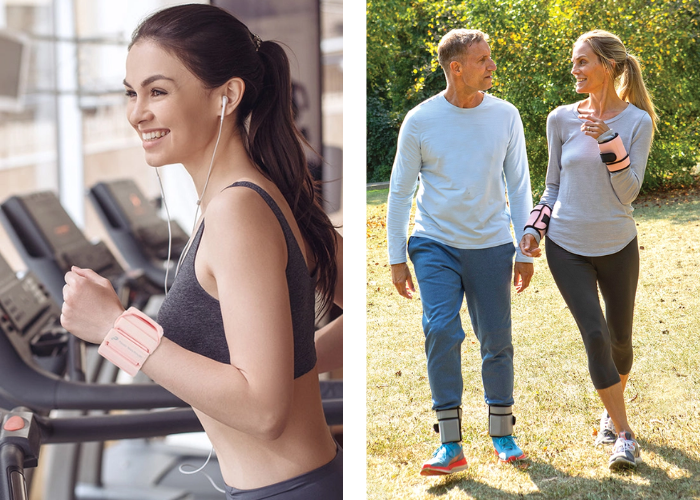 ---
The Act of Giving Back
When she is not creating fitness wearables, Shelagh is usually busy giving back to her community. She has established a philanthropic arm of Power WearHouse Inc, which focuses on donating a portion of the company's profits to organizations that support the health and well-being of older adults. Her faith in the importance of social responsibility has led her to create partnerships with local senior centers, where she provides free fitness classes to help seniors stay active and healthy.
Her dedication to social responsibility is not only admirable but also helps to create a positive impact on the wider community. Her commitment to promoting health and wellness among older adults is a testament to her belief in the importance of living an active and fulfilling life, even in our later years.
As Power WearHouse Inc. continues to grow and expand its reach, it is clear that Shelagh's vision for the company extends beyond just creating innovative fitness wearables. It is also to make a meaningful impact in the lives of older adults. The company will undoubtedly play a pivotal role in the future of fitness wearables, leading the way in this dynamic field by offering fashionable and functional items that support wellness and fitness.
If the fitness enthusiast in you is also looking for age-appropriate and very effective exercise wearables, then visit https://powerwearhouse.com/products/.
CanadianSME provides timely and relevant news and trends on Canada's small business ecosystem to support entrepreneurs in efficiently managing their businesses. Our magazine subscription offers valuable insights to help entrepreneurs overcome obstacles. By subscribing to CanadianSME's magazine at https://lnkd.in/dbqmSKN, you can stay ahead of the curve. For more real-time updates, follow @canadian_sme on Twitter.