Founder & CEO of the Canadian Women of Colour Leadership Network (CWCLN)
Sophia Jacob is an award-winning experienced event planner, marketing strategist & community organizer with specialties in fundraising for non-profit organizations & brand promotion for small businesses. Sophia is a navigator & relationship broker.
Sophia is the President of Sophia J Events which is a boutique event planning & marketing firm that provides consulting services, social media, PR communications, coordination, logistics, brand awareness, and community management, & acts as a liaison for b2b relations and strategic partnerships for small businesses & non-profit organizations.
In the last 10 years, Sophia has successfully founded two business networks, the Ottawa Opportunities Network & Black Ottawa Business Network, which both operate to host business networking events & social soirees.
As the host of these events, Sophia brings together Ottawa's business community throughout the year to meet & connect with other like-minded individuals to share ideas, partner or collaborate on new & innovative ways to become successful & service their ideal consumer.
In 2018 Sophia founded the Canadian Women of Colour Leadership Network which is a grassroots organization that is led by Women of Colour who want to see more Women of Colour & nonbinary people reflected in Board of Director positions, C-suite, and leadership roles with decision-making influence.
The organization is focusing on mentorship, wellness, leadership, women's economic growth & development, & community partnerships
In 2019 the publication Women of Influence featured an article on Sophia and CWCLN's start, growth & future plans to put a spotlight on the amazing work that Women and BIPOC femmes are doing across the country.
Sophia served as a board member of the Social Planning Council of Ottawa and presently sits on the Ottawa Black Mental Health Coalition board. Sophia is also a member of the United For All Coalition, an organization that works to combat hate & racism.
Through her work and connections in the African, Caribbean & Black community Sophia is regularly contracted through the municipal government & local Universities for facilitation & liaison services.
Sophia holds a number of certifications & has been awarded the Faces Magazine award for favorite Event Planner in 2017 and 2019.
In October 2021 at the Registered Professional Accounts of Canada Small Business Month event Sophia received the Women's Entrepreneurship Award for her accomplishments in business and for her dedicated community work.
---
Leadership that Inspires and Empowers Others: Sophia Jacob's Vision for Women of Colour in Canada
Amidst the bustling Canadian entrepreneurship scene, there is a remarkable trailblazer who distinguishes herself not only through her outstanding accomplishments but also through her steadfast dedication to promoting diversity and inclusion in leadership positions. Introducing Sophia Jacob, the Founder & CEO of the Canadian Women of Colour Leadership Network (CWCLN). She is an inspiring entrepreneur who has been recognized as the Business Woman of the Month in the esteemed Canadian SME Business Magazine.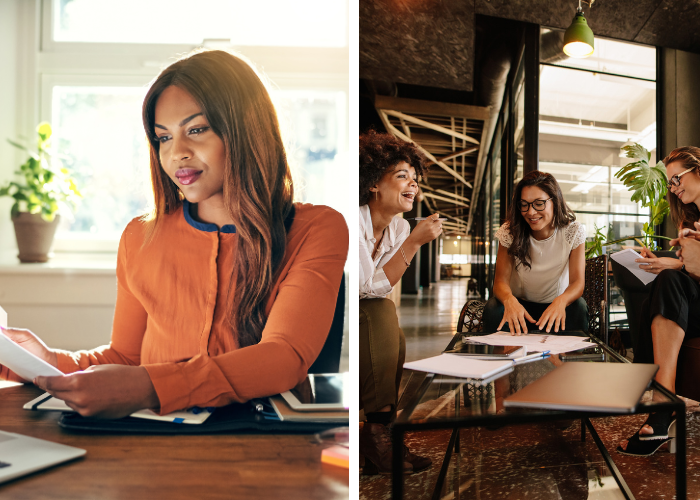 ---
CWCLN's Journey Toward Revealing the Network that Empowers
The Canadian Women of Colour Leadership Network (CWCLN) was founded in 2018 in Ottawa, Canada's National Capital Region. This grassroots movement acknowledges the importance of its location on the unceded and unsurrendered land of the Algonquin Anishinaabe Nation. The CWCLN is not just an organization but rather a powerful symbol of empowerment and personal development for racialized women and non-binary individuals. The CWCLN aims to break down systemic barriers and help individuals from diverse backgrounds reach leadership positions in various industries through its career services and educational programs.
Aiming to change the landscape of leadership and management by including racialized women and non-binary professionals at the highest levels of organizations, Sophia's brainchild operates within an intersectional feminist framework. The CWCLN enables transformative change and groundbreaking leadership by providing individuals with essential skills, tools, and vital connections.
---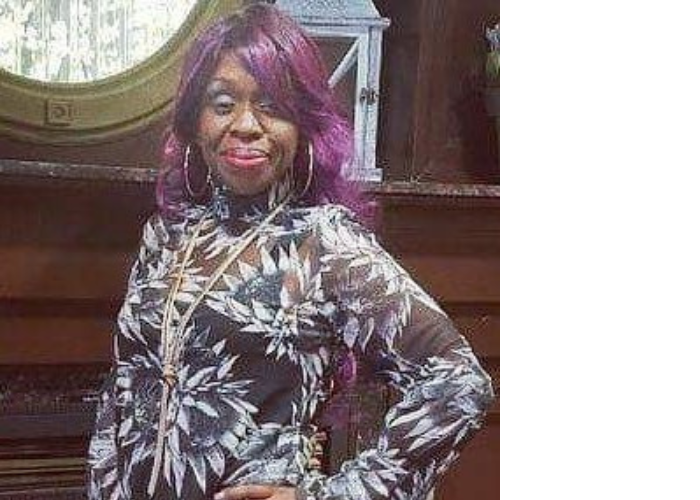 Embodiment of Vision: Sophia Jacob's Inspirational Journey
Sophia Jacob, an influential figure in her field, embarked on a significant journey of personal growth that ultimately led her to become a passionate advocate for societal change. In 2013, she made a significant decision to follow her passion for event planning and networking. By establishing the Black Ottawa Business Network, she demonstrated her strong conviction in the significance of building connections and began her journey.
Her first event had an audience of 40–60 people, and that was only the beginning of her journey's influence. This experience ignited her desire to create opportunities that would not only empower professionals but also drive a transformation in the corporate landscape. That's why she came up with the idea for the CWCLN in the first place. Sophia's journey was driven by her unwavering commitment to creating networking platforms that support the aspirations of individuals who share similar goals. Through these platforms, she aimed to encourage collaborations and partnerships.
---
Championing Diversity, Shaping Leadership: Sophia Jacob's Mission Unveiled
Sophia Jacob's life is a testament to the importance of positive role models. Her unwavering dedication to creating a space where beginners and experienced professionals alike can come together to learn from one another is shown by the Canadian Women of Colour Leadership Network (CWCLN), which has its headquarters in Ottawa.
Sophia has a bigger picture in mind than just short-term success. She imagines a world where women of colour saturate positions of power, influencing and moulding a more equitable future generation. Her strategy is all-encompassing; she is actively engaging in social media and a website that further expands the network's visibility.
Sophia Jacob is an icon of will, perseverance, and purpose in this age of revolutionary upheaval. Her rise to leader of an empowering and transformative organization is indicative of the strength of her character, clarity of her vision, and intensity of her dedication. Sophia's legacy will be written in the success stories of the many women of colour in Canada who, because of her foresight, will one day be in positions of power and influence. The award from Canadian SME Business Magazine is a testament to the changes she is making to the Canadian business scene and not merely a celebration of her accomplishments.
To gain a better sight of her vision, mission and services, check out canadianwomenofcolour.ca
CanadianSME, a magazine catering to small and medium-sized businesses, is an excellent resource for companies that value innovation. By subscribing to our magazine, readers can gain access to an array of information and remain apprised of market trends. Stay connected with the CanadianSME community, which values business and entrepreneurship, by following @Canadian_sme on Twitter. For real-time news on business trends, subscribe to CanadianSME's magazine by visiting their website at https://bit.ly/3QslxlH.