In the blink of an eye, remote work and video collaboration tools have become a lifeline for businesses and their people. Where previously working from home was an occasional perk, the current situation has made it a necessity. As restrictions meant to slow the spread of COVID-19 ease, discussions are now turning to the feasibility of a more permanent hybrid workplace and the tools needed to make this a reality.
While large companies have taken the lead in announcing workplace changes, the benefits – increased employee satisfaction, decrease in overhead costs, etc. – have not gone unnoticed by small business owners. If they haven't already, all businesses considering permanently embracing remote work should be putting in place a viable remote work solution to help teams remain connected, productive, and secure.
That said, there are lots of different choices in the market today – so how do you pick the right one for your business? Here are some things to keep in mind: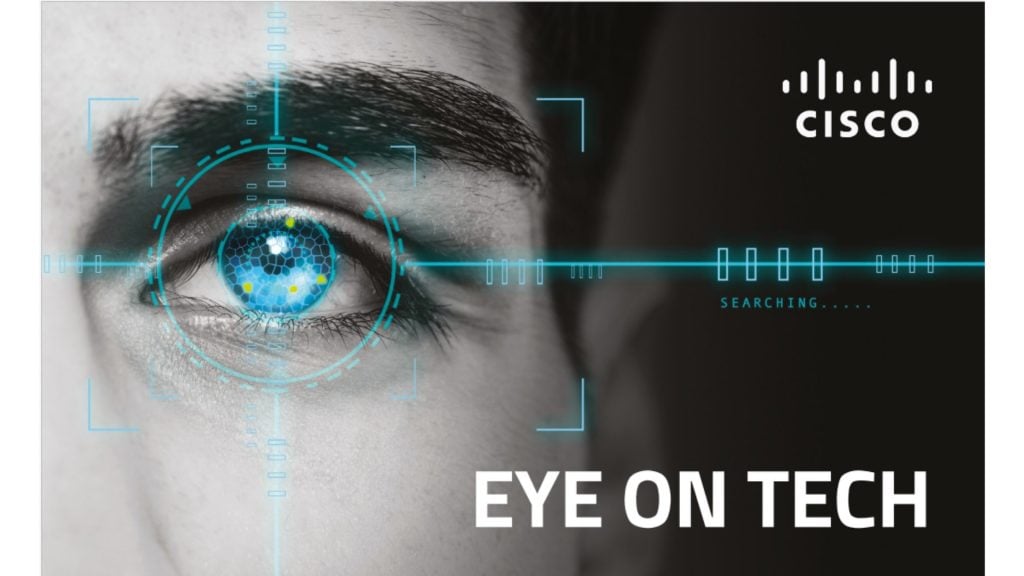 Security
Protecting the security and privacy of your organization should be your number one priority. This is particularly important for small businesses, many of whom are operating with small or nonexistent IT staff but are the target of nearly 50 percent of all cyber attacks.
The issue for small businesses has been amplified by the pandemic as hackers have begun preying on remote workers. We've seen the emergence of thousands of websites focused on coronavirus, which is spreading misinformation, as well as new malware and phishing campaigns. Cybercriminals are also taking advantage of the increased demand for video conferencing. Security should never be traded off for convenience and speed. Hackers and cybercriminals will take advantage of any vulnerability to gain remote access to your apps and data. However, businesses of any size can mount a strong defense using the right combination of firewalls, endpoint security, and cloud security.
A few questions to ask yourself when considering a new security solution:
• What data is collected? Do you have to opt-in, and will it be shared with a third party?
• Does it offer end-to-end encryption for data in use, in transit, and at rest?
• Is it possible to put extra layers of security in place for meetings (and recordings), i.e. single sign-on (SSO) and multi-factor authentication (MFA)?
I recommend putting in place a zero-trust security strategy that ensures consistent, easy, and secure access across all applications, devices, and locations. You can start by using cloud-based security products that protect users regardless of what network they connect from, and a video collaboration solution like Cisco Webex that encrypts your data.
But don't take my word for it. To help small businesses like yours, we've extended free licenses for four of Cisco's security solutions designed to protect remote workers anywhere, anytime on any device:
1. Cisco Umbrella protects users from malicious Internet destinations whether they are on or off the network.
2. Duo Security verifies users' identities and establishes device trust before granting access to applications.
3. Cisco AnyConnect Secure Mobility Client empowers employees to work from anywhere on company laptops or personal mobile devices.
4. Cisco Advanced Malware Protection (AMP) for Endpoints prevents breaches and blocks malware at the point of entry.
Give them a try now, at no cost (or risk) to your organization.
Scalability
With security sorted, your next consideration should be scalability. Small businesses predicting growth over the next five years should think long-term. Onboarding your team to a new solution requires an investment of time and resources, so you really want to avoid having to switch this up every couple of years. Choose a remote work solution that can scale and meet the needs of the business as it develops.
Some things to consider when you're reviewing your options: what kind of infrastructure investment do you need to make? Where are your teams based and how are you going to onboard them to the new platform? What's the timeframe for rolling it out?
Our Webex Meetings and Teams solutions are delivered as a service over the web. All you need to access the software is a browser and an internet connection. This means minimal IT investment, a smaller workload for your operations team and a solution that is instantly scalable to your remote employees
Simplicity
Last but not least, remember that a good remote work solution will help you boost team productivity — so don't pick something that's going to take your team hours to understand and use.
The right remote work and video collaboration solutions for your business should combine these three elements. Never sacrifice security for simplicity, scalability for security, or simplicity for scalability. Your employees and your clients will thank you.
---
Lissa Ricci – Vice President Of Small Business Solutions for Cisco Canada
Lissa Ricci is the vice president of small business solutions for Cisco Canada. She is passionate about technology and how it can help growing businesses achieve their goals. Sign up for Cisco Webex now at www.webex.com/pricing/index.html