According to Marketo.com, digital marketing refers to advertising delivered through digital channels such as search engines, websites, social media, email, and mobile apps.
What is Digital Marketing?
According to Marketo.com, digital marketing refers to advertising delivered through digital channels such as search engines, websites, social media, email, and mobile apps.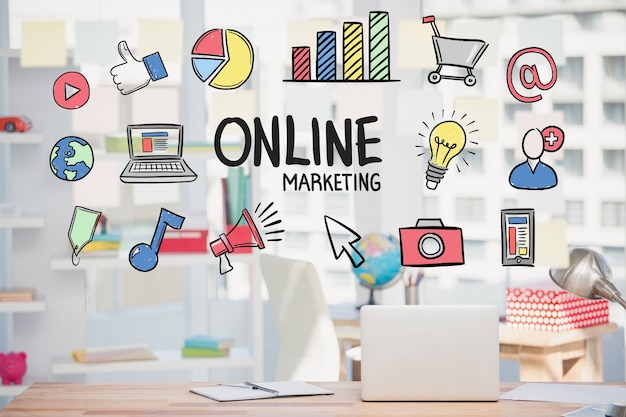 Digital marketing has become a mandatory part of businesses today; be it small, medium or large enterprises, the fact of reachability to customers globally has turned digital marketing to be immensely cost-effective and thus, preferable over traditional marketing. But to speak the delicacy here, all you have to do is 'apply it rightly' in order to succeed. According to Smart Insights' latest research, 50% of businesses don't have a written digital plan which proves that digital marketing is still incomprehensible to many businesses, but your business definitely has NOT to be one of those struggling with the wrong ways of reaching out.
Hence, we will try and analyze the best ways for your business to adopt in order to adept.
Before we progress, let us endow a look on the research statistics of online buying of Canadians.
The digital population in Canada, as per Comscore research report, displays to be 28.2 MM as Desktop Audience, which accesses the web through either desktops or laptops while the audience viewing from either of tablets or smartphones are 19.9 MM in number.
Under the embracement of digital marketing, there are twelve key components that contribute to strategizing your business marketing:
Website:
If you are thinking that your business is too small to have a website, then you are mistaken and the error might end up in the drop if sales and loss in business for you. A research by CIRA Internet tracking study suggests that 26% of people don't trust businesses that do not have a website.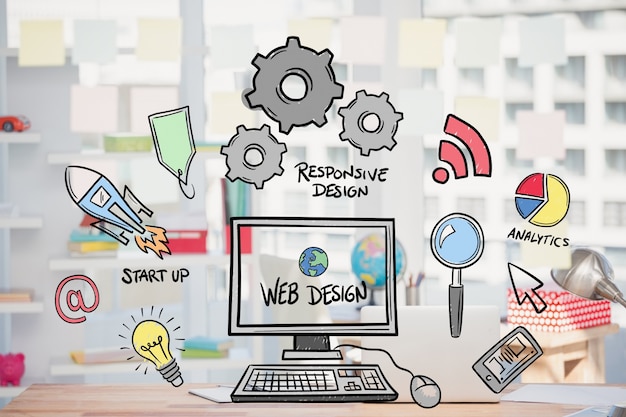 A presence on the internet gets your name out there with customers and helps to build or disseminate your brand name. A good website will connect with customers and generate leads through your optimized landing pages. Make sure that your website is well-designed and works well on all devices. You need a website even if your small business has less than 5 employees. Your prospects before meeting you will search online for your business background, your clients etc. Having a professional web presence plays a very important role in your business success.
Designing a website can be entirely cost-effective. For instance, if you are a company with less than 5 employees, there are a lot of freeways of getting your website designed; and, the tools can even help you get the website designed all by itself.
The biggest merit of having a well-designed website is that your prospects can bilaterally communicate with you anytime ubiquitously. In today's era, it has become obvious that the clients will first visit your website in order to consider your products and services or do business with you. And as it is fair to conclude websites to be the very primary impression to the client-side, the websites must be well-formed to give the look of a dynamic business.
For your convenience, I have enlisted some of the very best and cost-effective website designing tools for your SME, which can work without your knowledge of HTML or another technical programming language. Because creating is only a few slides away now.
Email
Email marketing is one of the most efficient and cost-effective ways of advertising your products and services. Once you have started to generate subscribers through your website you need to keep them up to date with what you offer via email.
Your email strategy needs to speak to your customers in an engaging manner. Think about how you educate and inform customers about new products and drive them to buy from you.
Please catch on with Canada's Anti-Spam Legislation (CASL) before starting a new email campaign at www.fightspam.gc.ca
Content
Content, which refers to the written material you plug your website with, is the sole factor to make your website appealing. As if the content is successful in delivering your aspects to clients via a website, they would be automatically driven to subscribe to your business emails or follow you on Social Media.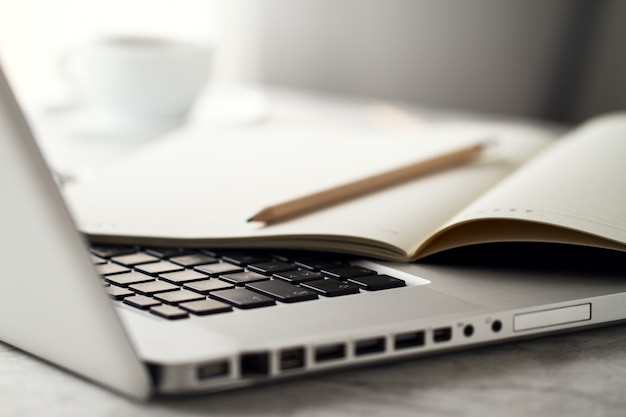 Once you manage to impress your clients with the illustration of a perfect and convincing content on your website, your prospects remain ever-fascinated to look at your brand for every time of need. The element of content is interconnected with your business psychology and the clients' needs, and the content on the website comes as the connector of your vested interests with the clients' reason to invest.
SEO
The keywords and phrases that you want or need to be found with will drive traffic to your website. An effective SEO strategy increases your brand exposure and helps you appeal more customers. Through making a proper use of SEO, your company can reach highest search ranking with only a tiny investment and smart methodology while you can notice your business prosper with a flourishing increase in the number of sales and brand recognition.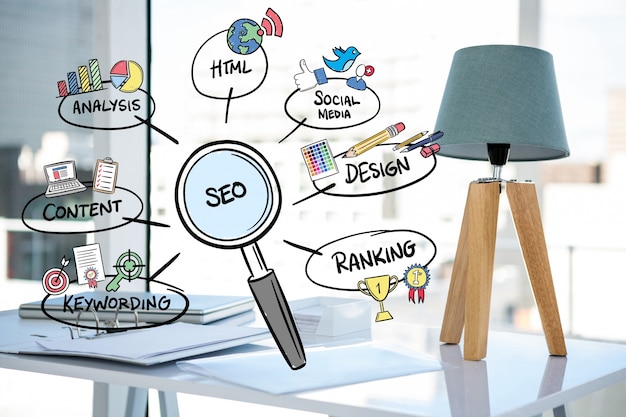 According to another survey, 88% of Canadians, which is an enormous number of online users in any country, have found new brands using online tools viz. advertisement and the Search Engine Optimization techniques.
So its very important to have a proper SEO strategy before hiring an agency and spending money on SEO Marketing.
Social Media.
Traditionally the business enterprises won a lot of trade by Word of Mouth (WoM). Surprisingly, the trend continues to sustain but only with a little switch in the mechanism. If we begin to track how WoM works in the present day, we'll come to know that the Social Media has introduced the scope of 'reviews' and 'ratings' online. The procedure as simple as I choose to define it here: You appeal a customer; He makes the purchases and the trade is followed by the customer's online feedback in the form of a review. The aforesaid mechanism works wonders if the number of your brand page's social media account is high and all are 'talking' in there! However, when it comes to social media marketing strategy of your brand, there are certain things that you have to remember to make sure you are effective.
Always link back to Social Media's account pages with your website. If in case you miss to include your accounts' information or more appropriately the account buttons on the website, there are plentiful chances the efforts you put into building those accounts might just go into vain.
Focus on the right platforms because it can be absolutely time-consuming to try and have an active presence on every social media site Use the ones that are more likely to contain your target audience and make sure that you deliver great content on these rather than average content on every social media platform. The results should be noticeably better.
Content is a great driver for traffic but it has to be relevant and up to date. You need to deliver fresh content on a regular basis to keep your audience engaged with what you have to say. It enhances the way your brand is viewed and drives traffic to your website.
A Personal Blog can be a great way to engage your potential customers in just what it is your company and brand are all about. The human face of your company is a great selling tool as people want to buy from people they like and feel a connection with.