By Crystal and Marcus Bethea, CEO and CFO – C3 Wellness Spa
Black people are now becoming entrepreneurs at a rate greater than other demographic groups. According to an article in U.S. News & World Report, "the number of Black small-business owners was 28% higher in the third quarter of 2021 than it was pre-pandemic."
As Black entrepreneurs ourselves, we know how difficult it can be to launch a profitable business. Below is our advice about how Black entrepreneurs can overcome common obstacles and succeed even where others have failed.
---
Believe in yourself
The biggest lesson we learned on our own entrepreneurial journey was to believe in ourselves. Aspiring entrepreneurs need to have the will to succeed. Don't look to other people for validation or approval, because oftentimes, you won't get it.
Toward this end, quiet the noise around you. That's all it is – just noise. Instead, focus your energy and attention on your goals and don't let the naysayers stop you. If we had listened to half of what people had to say, we wouldn't be where we are today.
Yes, sometimes you will fall down. Sometimes you will fail. Every entrepreneur encounters roadblocks and setbacks. They are inevitable. But keep walking the walk no matter what. Learn from those situations, readjust your strategy, and keep going forward. Know the Divine will order the rest of your footsteps. Remember: you lose 100 percent of the chances you didn't take.
---
You aren't running a charity
Your business should be just that – a business. You don't need to apologize for being in business to make money.
Early on in the life cycle of our spa, we encountered people who wanted to trade their services or products for our massages. But if that person didn't reciprocate, we came up short. For instance, I once bartered a series of massage packages for services and goods we never received.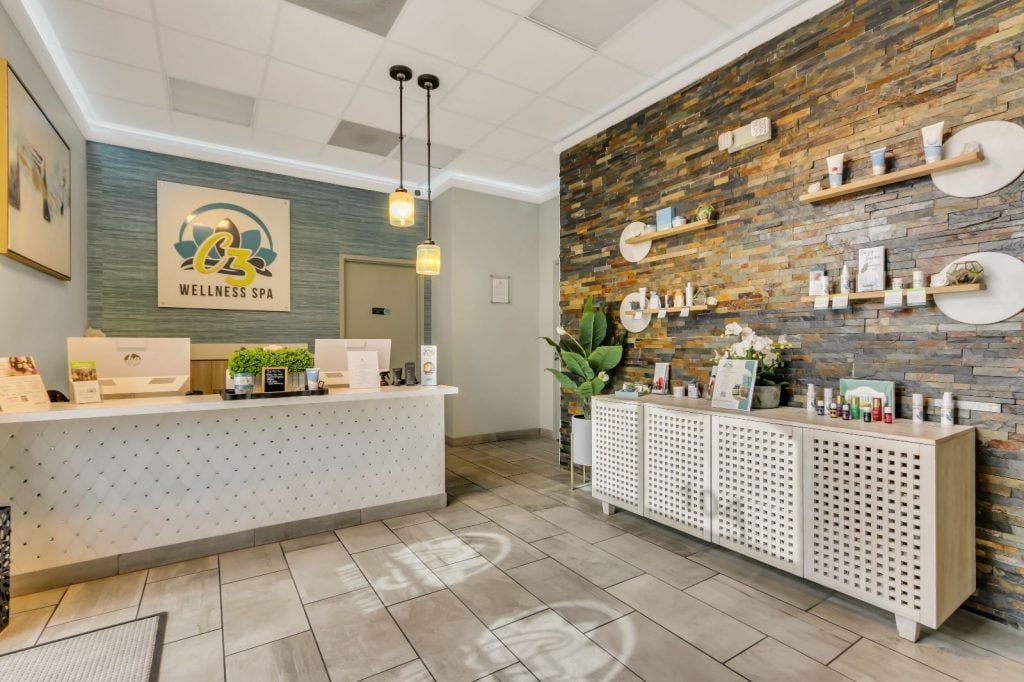 When such a trade goes sour, it can damage business relationships. It's not worth it. That's why we're interested in even trades or nothing at all. No IOUs!
There's a simple alternative to barter and trades. Just take your time, save your money, and purchase what you need, whether it be websites, logos, or cards.
---
The importance of discipline and planning
Entrepreneurs need to cultivate discipline in order to succeed. This is easier than it sounds. Even practicing small disciplines – like making your bed every morning or getting the next day's coffee ready every night – can exercise the discipline muscle and start creating good habits.
Once you're ready to get serious about starting your own business, then it's time to devise a plan. Get a book on how to make a business plan. Good ones will include questions that guide you through the process. If you write down the answer to at least one of these each day, you'll have thought through the entire business and created a viable business plan before you know it.
---
Don't go it alone
When we first launched our business, we had to figure a lot of things out as we went. We didn't even know how much we didn't know. But now we do know one thing – Black entrepreneurs don't have to go it alone.
Most businesses fail in the first year, so don't underestimate the value that Black mentors can provide while launching your company. Research Black mentoring organizations and connect with your local Black Chamber of Commerce. You might even choose to speak with the management of a particular business of interest to inquire about shadowing opportunities. These connections can help foster important relationships with people who can lead you in the right direction and prevent you from making mistakes.
Why would a successful business person agree to share their valuable time, advice, and expertise?
Personally, I believe in "paying it forward." It's important to me to connect with my community through volunteer efforts, speaking engagements, and good ol' coffee table mentoring when asked for advice. I love helping finesse new entrepreneurs' ideas to avoid the costly mistakes I made starting out. So don't underestimate many people's willingness to help.
---
Don't rush greatness
Black moguls are so creative and innovative! Most times, their ideas are so far ahead of their time that they worry the concept won't stick simply because it's so new and groundbreaking. In our experience, Black entrepreneurs don't lack ideas.
Keep in mind, however, that your business doesn't have to revolutionize an entire industry to be profitable. Many viable businesses offer things that already exist but in a better way or a different fashion. For example, Walmart and Target both thrive in the same basic areas. You don't need to be the next Einstein or Musk to start a successful business.
Finally, take calculated risks. For most people, it would be a mistake to jump up and quit your job. It's okay to start small and develop your business slowly over time. Your trajectory should be sustainable over the long term.
Similarly, consider whether or not you really want to scale up before doing so. Owning 100% of your brand can be worth the wait at times, rather than getting a large loan and owing someone else. Don't rush greatness.
---
Be your own boss
We have been heartened to see the upsurge in Black entrepreneurship, since nothing is as rewarding as being your own boss. Hopefully these tips will encourage other Black entrepreneurs to follow their hearts and fulfill their dreams of owning a business.