Every day, black entrepreneurs and black business leaders make valuable contributions to Canadian communities, and their success is important to Canada's future prosperity and economic development, but it is seen that black-led businesses in Canada face significant challenges, and need assistance. Since February is regarded as Black History Month, it's the perfect time to push such aspiring entrepreneurs to shine in the global marketplace and make Canada a more thriving hub for entrepreneurs.
Over the years, Afrobiz has pushed black entrepreneurs and made them overcome hurdles that came in their way to build robust businesses and also encouraged these entrepreneurs to develop a crucial Black entrepreneurship environment across Canada. The small but strong team at Afrobiz has been investing thousands of dollars and hours to help improve the online presence and visibility of black-owned businesses across several Canadian communities. They have already made great strides, but with the help of people, they can do much more. With the donations made by people, they can maintain these business websites, software, system, phone lines, servers, etc. necessary to back the thousands of Canadian black-owned businesses, ensuring the staggering growth of these businesses' customer base.
---
A Brief about Afrobiz
Afrobiz is Canada's largest black-owned business directory that is growing at a faster pace across North America. It was founded to back black entrepreneurs, black-owned businesses in their local area as well as across North America. It is self-funded and presently home to over 4,500 Canadian black entrepreneurs, black-led businesses, and black-led organizations.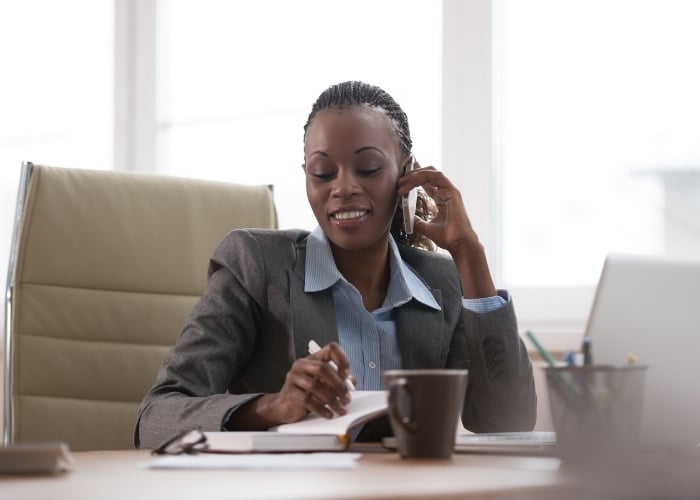 It was an initiative launched by a small team of passionate volunteers or entrepreneurs. This robust platform is built and maintained at its own expense. Following the murder of George Floyd in June 2020 by the Minneapolis Police Officers, many visitors and allies to the Afrobiz website have requested to add a "donate" button to help them contribute and support their strong initiative. Afrobiz is not a not-for-profit or charitable organization, but they strive to make a strong impact on the lives of Black entrepreneurs across Canada.
Since then, Afrobiz has been true to its words and is dedicated and committed to making a strong impact on the Black-owned Canadian business community.
---
Why Was Afrobiz Launched?
Afrobiz's story began at the end of 2017. They found a large gap in the opportunities available to black-led businesses online when compared to other businesses. They wanted to give back to their communities and use their talent to help bridge racial disparities and present local businesses owned by black people to their respective communities. It started in the city of Toronto, but with so many demands and requests, they are now creating a global platform for black-led businesses. Afrobiz believes they can have a profound impact on black-led businesses which will help make their communities stronger and better.
---
Afrobiz's Reasons to Support Black-Led Businesses
Being a not-for-profit organization, Afrobiz is dedicated to driving economic prosperity for Black-owned businesses in Canada. They strive to empower these businesses to showcase their products in the digital market and develop a robust black entrepreneurship ecosystem in and around Canada.
Supporting black-owned businesses helps their respective communities to develop and prosper. Local businesses are critical to creating job opportunities and empowering communities.
Generally, black entrepreneurs have less capital access, generational wealth and several other opportunities, erecting added barriers to small business ownership. Supporting black-owned businesses can help overcome these barriers and also help them succeed.
Many black-led businesses are stimulated by the heritage and culture of their owners. Backing black-led businesses is a way to celebrate the diverse Black cultures and communities they represent.
---
Benefits of Starting an Affiliate Program with Afrobiz
Afrobiz, being the largest black-led affiliate marketplace and network in Canada, have thousands of potential customers who visit their website every month, and are dedicated to supporting black-led businesses in Canada. Joining the Afrobiz affiliate network gives businesses instant access to hundreds of partners who want to promote these businesses' products.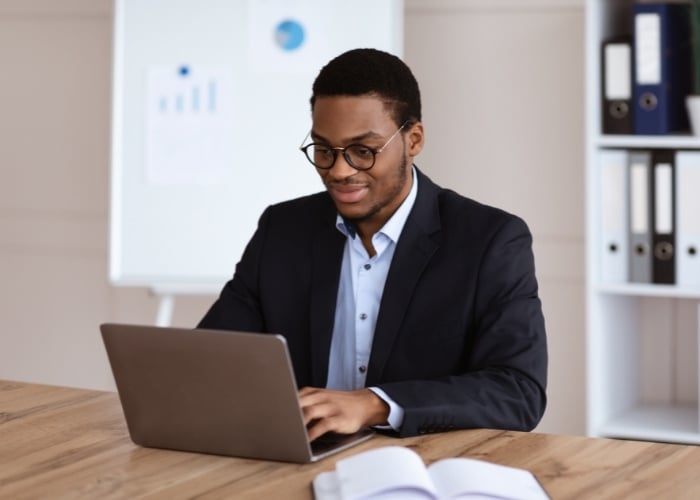 A black entrepreneur can choose who they want to work with, allowing them to evaluate their suitability and choose who can best represent them for their brand and products.
Low-Monthly Cost: Registering products on the AfroBiz marketplace is simple. After the product is sold, one needs to pay the affiliate commission set by them. Monthly fees for the affiliate program start at $0.99 per month for the Basic Plan and $45.99 per month for the Premium Plan.
Powerful Seller Tool: Afrobiz's affiliates are active when it comes to understanding one's industry, helping black-owned businesses gain targeted sales from an avid audience. This will make it easier to maintain relationships with new customers in the future.
Low Risks and High Profits: Instead of paying for clicks but performance lowers the risk in affiliate marketing. One doesn't need to lay out money to purchase leads. Instead, one can build relationships and get direct buyers to sell their products at the apt time in the buying cycle.
---
Afrobiz's Events for the Black History Month
Afrobiz believes that Black History Month is a great time and opportunity to study not only about Black culture and history but also find and support black-owned Canadian businesses. In order to push such businesses, Afrobiz has a host of online events up in their sleeves to empower and encourage black entrepreneurs and black-owned businesses to make their presence robust and display their products in the digital marketplace, ensuring staggering growth. They help black-owned businesses across Canada supercharge their affiliate marketing efforts.
To know more about Afrobiz and its host of online events, one can simply scroll through their official website and explore more.
For more such information on businesses in Canada, do not forget to subscribe to our monthly CanadianSME Small Business Magazine.