There are few projects that are designed to help indigenous entrepreneurs grow their business and community impact in ways that go well with their own Indigenous cultural values, worldviews, and ways of life. Out of those few, one such project initiative is the EntrepreNorth, offering business mentoring, culturally relevant business training, peer-to-peer networking, life coaching, investor outreach and community-connected experiences. EntrepreNorth ensures its curriculum is aligned with the specific challenges and realities of running a business in Northern communities.
---
EntrepreNorth assists indigenous entrepreneurs and businesses in the NWT, Nunavut, and Yukon to thrive in their respective communities. They are of the belief that successful Indigenous entrepreneurs and businesses have the capability to steer social change and prosperity, leading to sustainability and empowerment.
EntrepreNorth's innovative development program brings together cohorts of entrepreneurs to help them tackle obstacles to building a thriving business in the North, like small markets, high costs, a shortage of mentors and networking opportunities, and a rising digital divide.
EntrepreNorth was formed as a part of a broader initiative by Tides Canada (presently MakeWay). It is a project on Tides Canada's shared platform that supports local efforts to create unusual solutions for the common good.
Tides Canada (now MakeWay) is a Canadian national charity devoted to environmental health, economic prosperity, and social justice. Their common platform provides human resources, governance, finance and grant administration for leading social and environmental projects in Canada effectively, enabling projects to carry out their objectives. Tides Canada has full governance and fiduciary responsibility for EntrepreNorth.
EntrepreNorth is extremely honoured to be included in the inaugural #INDIGENOMICS '10 To Watch List' showcasing innovation, excellence, dedicated action and leadership for the growth of the $100 billion Indigenous economies.
---
How EntrepreNorth Is Empowering Northern Canada's Indigenous Entrepreneurs
Click To Tweet
About EntrepreNorth Offerings
EntrepreNorth offers a lot in order to bolster community well-being and economic resilience for generations to come across Northern Canada.
Benjamin Scott, Project Direct at EntrepreNorth, leads the development of an indigenous-centric business model that provides a multidimensional approach to business development, value creation and systems thinking. The Multi-Directional Business Compass™ model serves as the basis for their program design and provides a robust tool to think about business, economic and societal impact in a more holistic and circular way. As part of this work, EntrepreNorth invites thought leaders from the North and business to exchange their perspectives on this model.

---
EntrepreNorth provides business education and support for community-based and indigenous entrepreneurs looking to start and develop a business. Their flagship program is the annual Cohort-Based Entrepreneur Growth Program which takes eight or ten entrepreneurs on a 9-month journey of business and personal growth across the North. As part of their programs, EntrepreNorth aims to create learning spaces rooted in Indigenous ways of knowing and being and to uphold the cultural integrity of the places they visit.

---
From summer 2020, EntrepreNorth has expanded its range of programs to include Community-Based Ideation Workshops in collaboration with interested communities. They offer a free facilitated workshop aimed at youth co-hosted by selected communities. Workshop participants for over 2-3 days are guided through a business design thinking procedure to start a business. After the workshop, participants will have access to online educational content and several other program benefits. The workshops culminate with a fun and exciting pitch event in order to celebrate and recognize everyone's work.

---
In Fall 2020, EntrepreNorth has launched an original podcast series known as Venture Out, to celebrate the unique voices of Northern innovators and entrepreneurs. Each episode features a remarkable guest speaker who has journeyed to the fringes and is building community success in bold new ways. Listeners get inspired by the storyteller's ingenuity and are invited to engage in the limitless and courageous beliefs that play a massive role in their personal growth journey.
---
Every year, EntrepreNorth hosts Networking Events in connection with their Entrepreneur Growth Program. Usually held in Whitehorse, Iqaluit, and Yellowknife, these exciting events bring together Northerners who are extremely passionate about business leadership and entrepreneurship. Additionally, EntrepreNorth is always interested in collaborating to participate or co-host in events that promote Indigenous people and community business and entrepreneurship.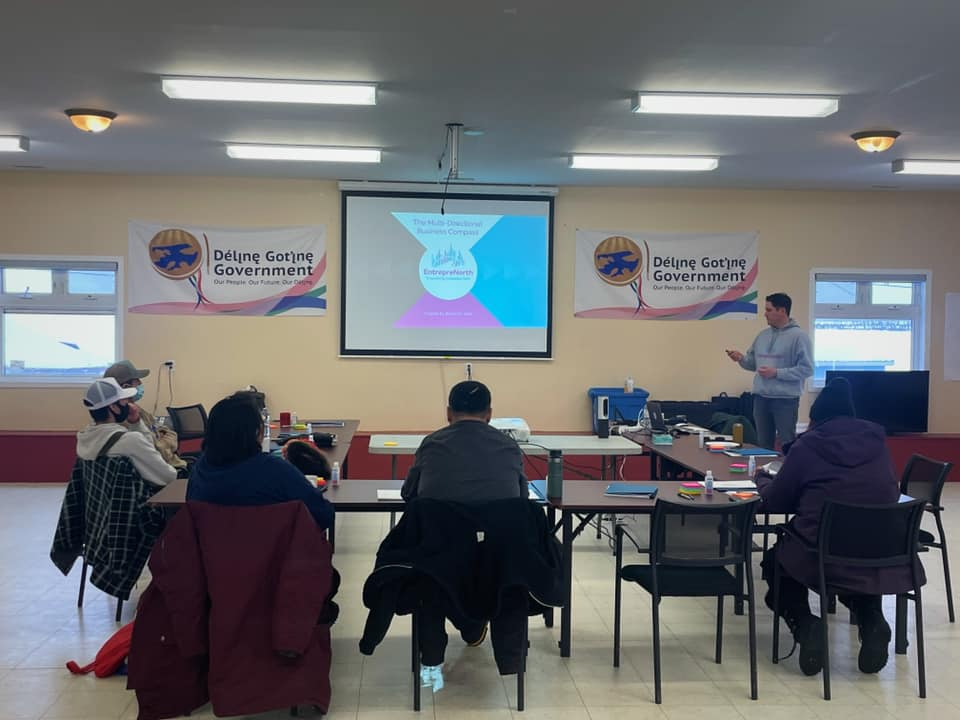 For more information regarding EntrepreNorth, you can scroll through their official website and learn more.
SUBSCRIBE NOW
Our content acknowledges the strength of the ardent entrepreneurs and their lifelong experiences of the marketplace that help them build successful business empires. Our belief in productive learning and providing inclusive content is why we have plans for a wide spectrum of activities that incorporate everything from reading to prolific networking.
For more such features on organizations in Canada, do not forget to subscribe to our monthly CanadianSME Small Business magazine.