Sebastien Petro, COO of EVS Canada
Sebastien Petro has over 20 years of experience in the Food & Beverage industry leading companies in the United States, France and Canada as a business manager, brand and business developer. Today, he is the COO of EVS Canada, a premium beverages solutions offering Nespresso Professional coffee, nunshen tea, and Nayka water to offices, hotels, restaurants that look to 'bring good' to their customers, employees and guests through an exceptional experience.
"Within our company, we have consistently demonstrated genuine care and a high sense responsibility towards our employees and business partners. However, over the years, we were still missing a way to connect with our community, which has been the driving force behind building a water brand that gives back to local communities, specifically through a partnership with Water First, an organization focused on giving indigenous communities access to clean water."
During his spare time, Sebastien loves to spend time with his family, teaching his daughters any new sports, traveling to surf or snowboard destinations with his friends, and exploring the surroundings of his new home base in Vancouver.
---
What inspired and motivated EVS Canada to partner with First Water? And what are you hoping to accomplish through this partnership?

EVS started Nayka, a line of water filtration systems with the ambition of building a brand that did more. We knew that we would provide great water solutions, equipment and services but wanted to ensure that we (and our customers) could feel good about the brand they were supporting. We couldn't think of a better way to do this than for the brand to make an impact directly in our local communities. I think it goes without saying that everyone deserves access to clean drinking water. As such, we decided to put our support behind an organization that has the goal of making this a reality here in our own backyard in Canada – and Water First does just that.

---
How is Water First working to address the main issues indigenous communities in Canada face when it comes to accessing clean water?

Although this cause is close to our hearts at EVS, we have referred to our partners at Water First.
"One of the most fundamental challenges in Canada today is the lack of sustainable access to safe, clean water for Indigenous Peoples. Every community's experience and relationship with water is unique. Due to the complexity of the water challenges faced by Indigenous communities, an integrated approach involving multiple solutions is critical for long-term sustainability. Nobody understands this more than the people who live there.
Though existing staff are doing an amazing job with available resources, many Indigenous communities in Canada have identified the need for more young, qualified and local personnel to support solving water issues – independently and for the long term. However, there is a lack of locally available opportunities for young adults to gain the required relevant skills and experiences.

Infrastructure and technology alone cannot solve the water crisis; having enough skilled people to operate and maintain the systems is also critical."
---
Can you tell me more about how your company is helping Water First achieve its goal of providing access to clean water for Indigenous communities?

We support Water First through our Nayka give-back program. With every machine we sell or rent to a customer, a proceed of the sale goes directly to Water First NGO to further their initiatives. We also take every opportunity to raise awareness of this issue and the work that Water First is doing. This includes actively speaking to our customers, communities, and social followings as well as using our platforms (such as this one) to raise overall awareness.
---
What do you see as the future of the beverage industry? Do you think there are any areas in the beverage industry that still need to be explored?


I think a lot of the trends that we've seen emerge over the past few years are only going to increase in importance. One we're certainly seeing is the importance of personalization and the ability for customization. People are looking for unique experiences with food and drink, tailored to their taste preferences. We expect to see more customizable menu items where everything from coffee roasting level to sugar level can be adapted to suit the individuals' preferences.
Secondly, people are more cognizant and particular about what products we consume and are looking to our diets not just to satisfy taste preferences, but to also benefit us from a health standpoint. I see these personalization and health trends intersecting to a point where food and beverage can be tailored to suit individual taste preferences as well as individual health goals/needs.

Lastly, the need for transparency on the environmental footprint of products is moving from being a "nice to have" to being expected. People no longer want to work with or consume brands that don't align with their personal values. To be a successful brand in the food & beverage industry, brands are going to have to increase transparency on the sustainability behind their brands.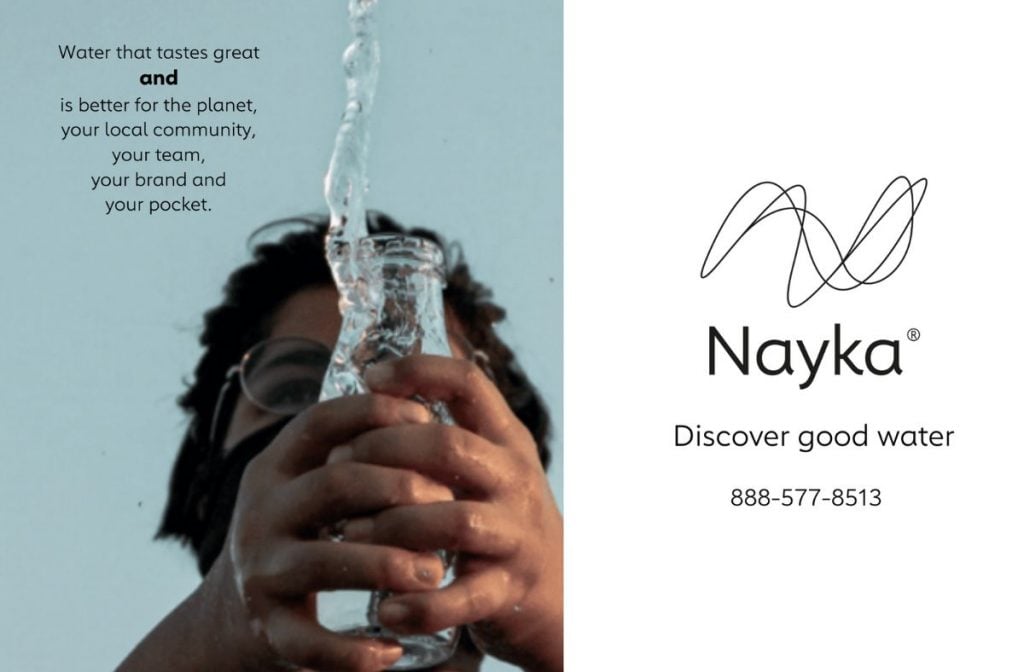 ---
What advice would you give to a small business owner who is looking to grow his/her business? How do you recommend small businesses stay organized and efficient?

I'm a big believer in transparency. When you are a small organization every employee's role carries a lot of weight. To be aligned and work towards a common goal, everyone needs to understand the situation at hand. For the most part, I try and be as open as possible with our team. It helps them understand the decisions being made and gives them the opportunity to assess how their role can help the organization meet future goals.
Additionally, it's really important to hire people who believe in what you're doing and who align with your organizational values. When people truly care about the work, it's so much more rewarding for them as well as fruitful for the business.

Lastly, It's boring but true. Have a strong financial plan.