People of Caribbean and African backgrounds have been an integral part of North American history for centuries. However, activists believe that their contribution and value to society are often ignored, distorted, or overlooked. Most educational institutions teach a history curriculum that focuses on the achievements of white figures and traditional events.
February is stated to be Black History Month, where Blacks observe it for a month in order to celebrate the achievements of their ancestors and forefathers, several major Black personalities and provide a new reminder that systemic racism still exists. This prestigious month also gives visibility to the organizations and people bringing a positive change to the nation.
Across Canada, there are numerous organizations dedicated to raising awareness and promoting Black Canadian history, and providing resources for Black Canadians to help them shine and live with pride. One such organization is the Federation of African Canadian Economics (FACE). They are leaving no stones unturned when it comes to amplifying wealth and wellness for Afro-Canadians for a better tomorrow.
Federation of African Canadian Economics is a national, not-for-profit, and bilingual Black-led organization that focuses on providing information and resources to the Canadian Black communities with the goal of speeding up wealth creation for Afro-Canadians. They want to be the catalyst when it comes to creating Black generational wealth.
FACE's prime mission is to steer generational wealth, driven by sustainable economic resources, strategic and capacity partnerships.
In collaboration with the Federal Government of Canada, the Federation of African Canadian Economics has established a Black Entrepreneurship Loan Fund to assist Black business owners and entrepreneurs in accessing capital investments, working capital, and supplementary business resources for growth. They have several other key partners who help advance the goal of offering Black Canadians the needed resources, confidence and knowledge to not only thrive as Black entrepreneurs but also grow as a community across the country.
---
How FACE Empowers Canadian Black Canadians and Entrepreneurs?
For Canadian black entrepreneurs to be successful, FACE has forged relationships with numerous ecosystem partners, developed multiple masterclasses, and erected one of the finest interactive and innovative platforms.
Business Support Tools: FACE provides entrepreneurs tools in order to better prepare themselves so that they can set themselves up for the loan application, and also increase their knowledge of what it takes to be a resilient and successful entrepreneur.
Ecosystem Community Partners: To expand FACE's impact on Black entrepreneurship, they have partnered with several organizations and companies to offer additional support that involves business training services, a pro bono element, etc. As an applicant for their loan program, one also receives exclusive and important information from FACE's partners.
Mentorship: As part of FACE's ecosystem, eligible applicants can benefit from mentoring opportunities with the aim of being assisted throughout the journey of entrepreneurship.
Masterclass: FACE's "masterclass" help videos are designed to help their community learn more about various elements that go into entrepreneurship, finance, and business. One can find them on YouTube as FACE Coalition.
---
SUBSCRIBE NOW
Our content acknowledges the strength of the ardent entrepreneurs and their lifelong experiences of the marketplace that help them build successful business empires. Our belief in productive learning and providing inclusive content is why we have plans for a wide spectrum of activities that incorporate everything from reading to prolific networking.
A Few Lines about the CEO of FACE
Tiffany Callender, social entrepreneur and community developer, has spent her 16-year career designing and executing programs to help the Black community of Montreal. Not only was Tiffany the youngest female Executive Director of one of Quebec's oldest Black organizations but also she was recognized as one of the 100 most influential people of African descent under 40 by MIPAD in 2020.
Tiffany Callender was named the first CEO of FACE (Federation of African Canadian Economics) in 2021. She has made recommendations for policy change to public organizations, most notably as a signatory to the Montreal Consultation on Racism and Systemic Discrimination and the Quebec Laurent Commission on the disproportionate representation of black children in Youth Protection. She offers sensitivity and justice training for private institutions regularly. Tiffany's career is inspired and motivated by her personal life as she is the proud mother of three children.
---
How Federation of African Canadian Economics (FACE) Is Boosting Wealth and Wellness for Black Canadians
Click To Tweet
About FACE's Black Entrepreneurship Loan Fund
A component of the BEP (Black Entrepreneurship Program), the Black Entrepreneurship Loan Fund is a collaboration between the Canadian Government, FACE, the BDC, and financial and private institutions. The fund provides up to 250,000 dollars to help black entrepreneurs and business leaders in Canada to lay the groundwork for long-term change and future success.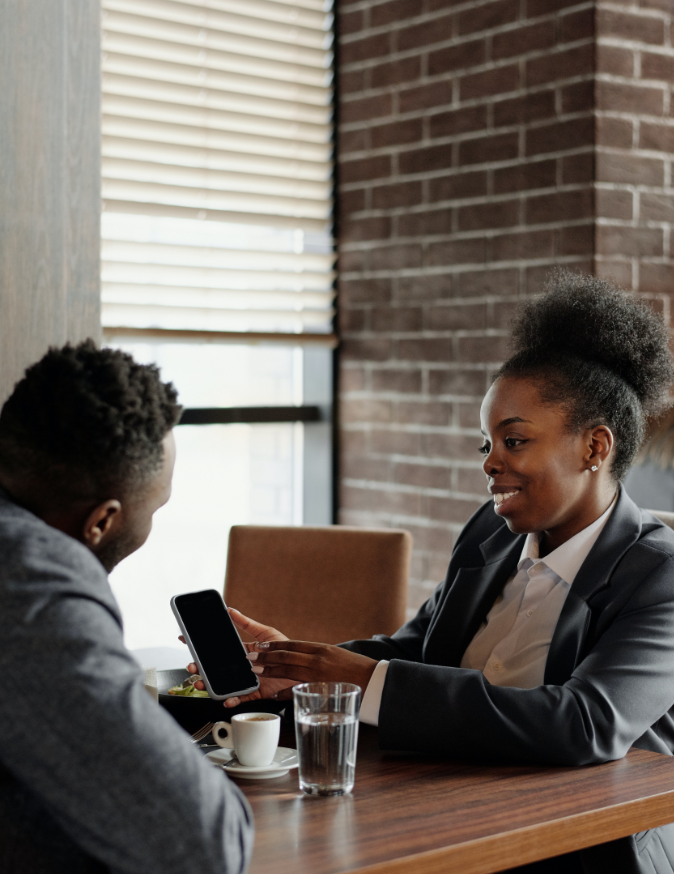 The loan program funds existing businesses (up to 250,000 dollars) and startups (up to 50,000 dollars) through two programs: the micro-loan program and the macro-loan pilot program.
Macro Loan Program: FACE in collaboration with the Canadian Government and BDC (Business Development Bank of Canada) administers a macro-loan program with loans ranging from 25,000-250,000 dollars. The Canadian Government has pledged $30 million to be matched by FACE for loans between 25,000 dollars and 100,000 dollars. Business Development Bank of Canada has pledged $130 million of its capital to collaborate with FACE to fund 100,000 dollars to 250,000 dollars in loans and act as a complete fulfilment agent for the loan fund.
Micro-Loan Pilot Program: Vancity and Alterna Savings credit unions have collaborated with FACE to provide a micro-loan pilot program administering $10,000-$25,000 in micro-loans across British Columbia and Ontario. Credit unions have long supported low-income entrepreneurs to become socially and economically active. Vancity (British Columbia) and Alterna Savings (Ontario) offer honour-approved loans in their area.
---
Basic Requirements for Macro-Loan and Micro-Loan
One should have a detailed business plan
Projected cash flow of two years
The business should be certified and registered
Personal statement of affairs should be up to date
The T1 and T2 income tax returns should be updated with notice of assessments
The history of financial statements should be up to date
Eligibility for the Black Entrepreneurship Loan Fund
Eligible Individuals: Eligible individuals (guarantors and shareholders) should be:
Aged at least 18 years
Identified as Black
A resident of Canada
Business Ownership: Business ownership must be:
Black-owned (in the majority)
If there are multiple shareholders, the controlling ownership and voting rights must favour a Black majority of at least 51%
Eligible Business Types: The eligible business types are:
Sole-traders
Corporations (Inc, Ltd)
Partnerships (limited and non-limited)
For more information regarding FACE's loan program, one can click on the link and explore more.