Futurpreneur Canada has ignited the entrepreneurial passion of young Canadian black entrepreneurs for 20 years. They are the only non-profit organization in the country that provides support tools, funding, and mentoring to aspiring black entrepreneurs that fall under the age group of 18-39. Their globally recognized mentoring and training program helps young black entrepreneurs find business professionals in a network of over 2,400 volunteer mentors.
With Diversity and Inclusion as Futurpreneur's core values, they support young black Canadian entrepreneurs of all walks of life by helping them start and thrive their business successfully.
Diversity & Inclusion: What Exactly Is It?
Diversity and Inclusion are significant and enduring priorities of Futurpreneur Canada and they are determined to act long term right from the beginning.
In June-July 2020, a team of 13 people identified as Black (representing a diverse group including Aboriginal, LGBTQ+, Asian, and new Canadian) toiled with their Head of Diversity & Inclusion in order to build a genuine commitment, that reflects their present state of affairs, and that is where they want to be an organization with inclusive empowerment, diversity and inclusion as their core values.
Futurpreneur Canada makes these promises and takes these steps with the full backing of their CEO, Board of Directors, and Leadership Team.
Futurpreneur Canada's Visions
To realize their values of Diversity and Inclusion:
They leverage the unique perspectives and expertise of their team.
They are committed to contributing to the prosperity of all by welcoming a wide array of young black entrepreneurs, promoting inclusive prosperity.
To combat discrimination and racism in all its forms, and recognize, address and understand the systemic prejudices and barriers faced by black, indigenous people, LGBTQ+, people of colour, and other marginalized communities particularly in the workplace and in their work.
To develop a culture that promotes and exemplifies equality, diversity and inclusion in their relationships with their customers, employees, suppliers, mentors, with whom they interact.
To accomplish the goal of steering inclusive social and economic prosperity in Canada by assisting the success of young black Canadian entrepreneurs.
What Futurpreneur Canada Aims to Be?
Futurpreneur Canada will accomplish its goal of becoming a Canadian organization for diverse young entrepreneurs and new business owners, from one Futurpreneur at a time, promoting inclusive economic and social prosperity.
They want their Board of Directors and Senior Leadership Team to be representatives of LGBTQ+, and BIPOC communities.
They want their values to be entirely reflected in their culture, and also for their volunteers and employees, to know how their words and actions can positively and negatively affect others, both in and out of the work environment of Futurpreneur Canada.
They hope to continue developing litigation programs and models to help BIPOC and other groups facing systemic obstacles to start their own businesses with Futurpreneur's mentoring and financial support.
They want their organization to be the first one when it comes for BIPOC and LGBTQ+ aspiring young entrepreneurs to think of when they need funding, mentoring and resources to start a business. They want to engage the LGBTQ+ and BIPOC communities so that these young entrepreneurs can find them and learn how to access programs and resources.
They seek to promote inclusive economic prosperity by expanding their cooperation with LGBTQ+ and BIPOC suppliers and strategic partners.
Actions Taken by Futurpreneur Canada to Be More Diverse, Inclusive, and Equitable Organization
As they begin to measure outcomes, learn, adapt, and grow, their behavior will continue to evolve. Some actions will bring results quickly. Others may take longer to execute or achieve the desired result.
In August 2020, they formed the Diversity and Inclusion Committee under the leadership of their Diversity and Inclusion Leaders who are part of their Senior Leadership Team. The Commission's mission is to advocate, recommend, execute and track the actions they have taken to accomplish their vision of diversity and inclusion, externally and internally. Their committee members and associated Diversity and Inclusion practice Teams are open to every employee and reflect a representative and diverse composition. They formalized this task in the responsibility and evaluation of team members.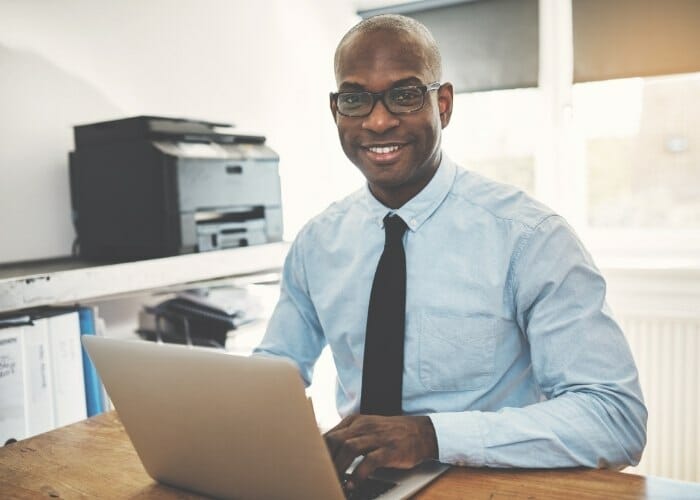 They are more focused on the recruitment, development and promotion of BIPOC and LGBTQ+ leadership candidates. This is the result of the hiring or promotion of 7 leadership team members and board members who identify themselves as BIPOC in 2020-21. They have identified a representation gap and are working to address it.
In order to improve hiring practices and remove all barriers, in 2021 they abolished the compulsory postgraduate education requirement for most positions and ended the credit screening practice for new employees. They continue to expand their recruitment and promotion efforts to a diverse workforce at all levels, especially management team members and board members.
Futurpreneur Canada has made notable progress in coordinating their programs in many important areas.
Recognizing the disproportionately facing credit barriers black and Indigenous entrepreneurs face, they have adjusted their credit requirements to offer loans to young black and Indigenous entrepreneurs that were previously unacceptable because of their credit ratings. To help them manage their credit responsibly and prepare them for financial success, they've developed a two-part credit information video resource available to all black young entrepreneurs joining Futurpreneur.
With these events, they've been working with RBC for over six months on many new resources to support black entrepreneurs and are excited to launch the Startup Program for Black Entrepreneurs on March 24, 2021. This is a new offer from Futurpreneur with RBC's financial support and additional loans. BDC funding is a modified version of the core launch program created by black experts and other members of their team and provided to the Black-led founding teams in recognizing the value of life experiences. They have also partnered with NACCA to strengthen outreach and programs for young Aboriginal entrepreneurs with the support of ISED with the same principles in mind, including developing and delivering an Aboriginal-friendly version of their online business plan editor.
They have refined the accessibility of their online portal and website to provide access and delivery of the program in a comprehensive and secure manner, and now include a non-harassment statement at the beginning of each event along with the loan application process.
Outreach and Partnerships
Futurpreneur Canada is grateful for their partnerships with the various community associations and organizations that focus and lead on BIPOC and LGBTQ+. They will make the work of LGBTQ+ and BIPOC organizations more visible within the organization, increasing awareness and creating opportunities, including with their strategic partners and suppliers, and initiated this robust signing by collaborating with the Canadian Aboriginal & Minority Supplier Council (CAMSC).
With the intention of adding a question about LGBTQ+ identification in the coming months, they've added a question about the admission status of BIPOC Entrepreneurs and Mentors to better understand the diversity and inclusion of their community and their client base. They plan to set goals and track mentors working with the number of LGBTQ+ and BIPOC entrepreneurs they support.
A Few Lines about Futurpreneur Canada's Award Ceremonies
Each year, Futurpreneur Canada rewards mentors and entrepreneurs who have made positive contributions to the Canadian business ecosystem through their community by demonstrating outstanding drive, exemplary leadership, innovative thinking, or dedication to mentoring or training young founders.
One can learn more about their award functions by simply scrolling through their website.