Understanding the different payroll providers and their services can help you choose the right one for your business. Here are some guidelines on what to look out for when selecting a provider that's best for your company.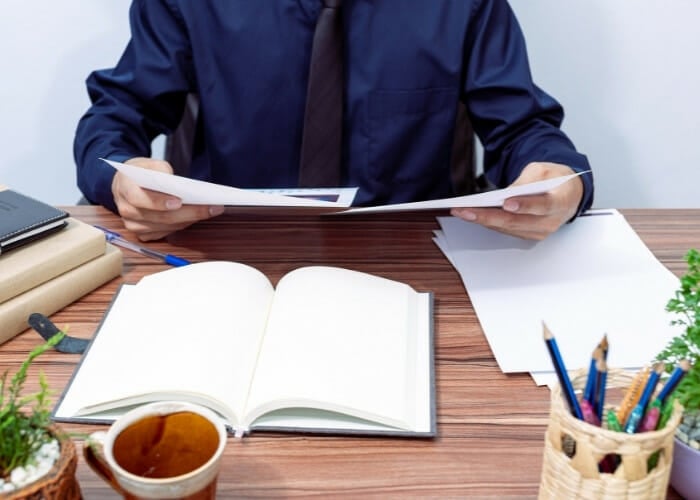 There are numerous companies offering payroll services and claiming to be the best. However, in order to sieve out the best from the plethora of services present in the market and understand what suits your needs better, you will need to consider a number of aspects. Choosing the right payroll company is quite crucial as a great fit can help take off a tremendous load from your shoulder while ensuring that everything is rolled out in a convenient and correct manner.
Whether it is paying the freelancers or the full-timers, a payroll expert can do everything for you while you sit back and focus on the intricacies of your business. That being said, we have created an all-in detailed guide for everything you need to consider while picking a payroll service for your business in Canada.
What is a Payroll Service?
"A payroll company is a service provider that automatically processes payroll calculations, payroll tax statements, year-end taxes, and more for your company. A full-service payroll provider also handles deposits and withdrawals for your employees, withholding and pay garnishments, and new-hire reporting," writes business news daily. It allows experts to handle your payroll while you focus on your business.
The Benefits of Having a Payroll Service
Payroll services have a cloud working system therefore you don't need to install any additional software or tools. Furthermore, they are quite beneficial in the overall variety of services they offer. From payroll processing and PTO management to filing new taxes and making new hiring reports, payroll services can get all your work done without you having to stress about it.
Different Types of Payroll Options You Can Choose From
Different payroll companies offer a variety of payroll options. As per your needs and budget, you can choose what suits you the best:
Bookkeepers – So, a bookkeeper basically prepares all your accounts and keeps a track of all your finances and expenditures. If you have a pretty small business with a limited number of many employees, this can be a great option.
Online Payroll – If you can't afford to spend much and have a bit of extra time at hand, you can choose from an online payroll option. This will require you to input all the data and process the numbers yourself. Although it's taxing, online payroll is a good option if you are on a tight budget and have spending constraints.
SUBSCRIBE NOW
Our content acknowledges the strength of the ardent entrepreneurs and their lifelong experiences of the marketplace that help them build successful business empires. Our belief in productive learning and providing inclusive content is why we have plans for a wide spectrum of activities that incorporate everything from reading to prolific networking.
Payroll Software – Just like the online payroll services, payroll software also requires you to manually feed the data. However, once they are fed the numbers, they pretty much do the related tasks on their own. Having said that, you still have to stay alert and keep checking if everything looks good or not.
In-house – If you are a big organization and can afford spending in an in-house accounts department, this is yet another payroll type that you can choose from. An in-house accounts team will take care of all your payroll-related matters and they will be always available to take care of any problems or issues that may arise from time to time.
What to Look For While Picking a Payroll Service?
Once you have decided what type of payroll service do you want, whether it's outsourcing or doing it yourself, we now come to the most crucial step. Before finalizing any particular payroll service, it is essential to determine what sort of features you are getting for the bucks you're shelling!
Cost – The most important thing for someone with a small-scale business is to get the best without paying much. Therefore, you will have to determine your budget and pick a service accordingly. Now, payroll services can operate on a monthly basis, contract basis, or annual basis. Depending upon the size of your company and the amount you are willing to spend finalize something that works the best for you!
Payment Options – While picking a payroll service, you must also consider the types of payment options that they provide and do they include options like prepaid debit cards, paper checks, direct deposits or not.
Ease of Use – Since rolling out payments to your employees is amongst the most important aspects of being a business owner, you don't really want any problems on this front. Therefore, make sure to choose a service that has an easy-to-use interface with a no-nonsense complexity and additional hidden features.
Support – At times, software issues or other problems may arise with certain payroll services. Therefore, it is important to ascertain beforehand, if your payroll service provider offers support or not when cases such as those occur from time- to time.
Reputation – Last but not least, comes the reputation of the company offering the payroll service. It is often seen that big companies provide better and more robust customer service. That being said, not all small companies are bad and they offer customized services to retain potential clients.
Therefore, establish your needs, set your budget, go through these points and choose the right payroll service for your business in Canada!