Chantal Carter is an entrepreneur who has worked in the fashion industry for over 20 years as a Stylist, Image Consultant and magazine Style Director. Chantal's passion to uplift women of colour through fashion caused her to develop a diverse skin tone intimates line called Love & Nudes. This brand is more than just fashion, it's a social movement connecting women and celebrating the beauty of difference. She believes apparel and cosmetics should be accessible to all in a manner which allows them to celebrate their skin tone and personal style.
---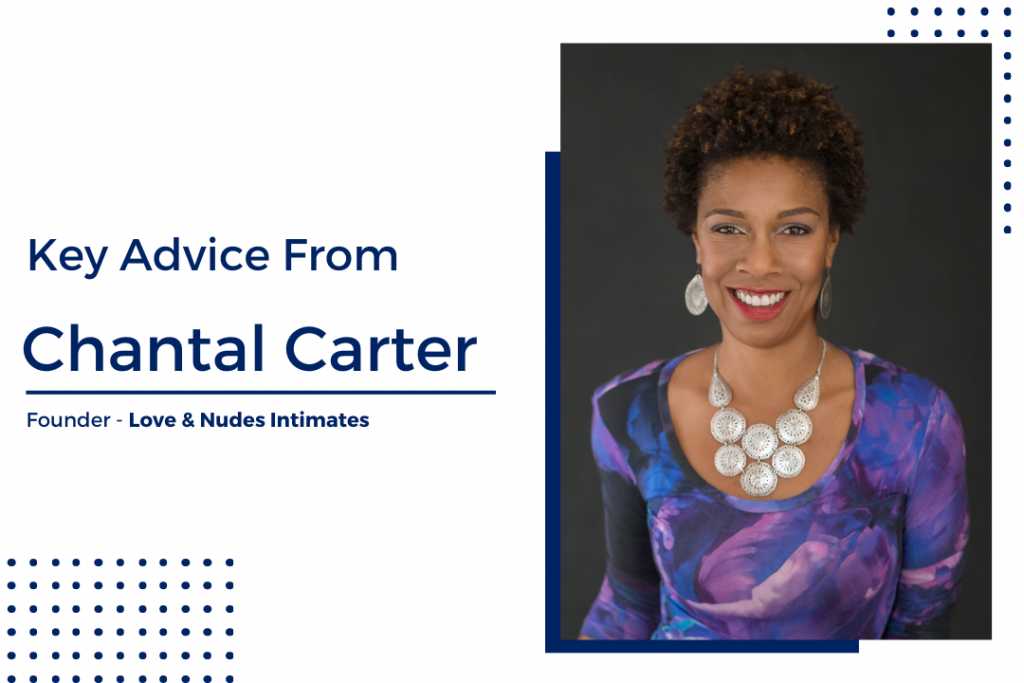 What is your key advice to small business owners during these challenging times? And what steps should they take to keep their small business afloat during the current crisis?
My advice to small business owners is to make certain they are taking care of their mental health at all times because we need a positive supportive mindset especially during challenging times. When we are at peace within, it helps us to think clearly instead of simply reacting. It's perfectly natural to feel fear during hard times, but don't let it take over. Keep trying something, anything in our businesses as long as we keep going, with breaks for us to pause and reflect. If you don't feel like pushing forward for a day or week, give yourself permission to take that time off guilt-free and then go back work.
Sometimes business owners take a wait and see attitude to see what will unfold and then act accordingly, but I believe it's better to keep it striving during challenging times.
Being an entrepreneur and sole business owner can be very lonely, to stay afloat it is crucial that you get out of our own head and seek advice and support from a mentor (if you don't have one it's a great idea to get one) the right people or groups.
They should be like minded, entrepreneurs or business owners, because they will have an idea of difficulties being face. Connecting with these people and groups helps to you to gain new ideas, perspectives and ways of working. Try something new or different and don't think about it too hard or you will talk yourself out of it. Partner or collaborate with businesses that serve the same customer as you to gain new leads and keep the momentum and possibilities going! Everything you do today affects tomorrow.