Tahira Bharmal is a Canadian, born in Kenya with South Asian heritage. She is the Co-Founder & Chief Strategy Officer with Mentors Consult, a training & development agency inspiring growth mindset communities. She specifically works with leadership teams on: diversity inclusion; leading with authenticity; overcoming personal limiting beliefs & fears to be stronger, empowered leaders; & leading without bias.
Tahira is a Certified Coach Practitioner and Certified Group Coach. She graduated from the University of Ottawa with BA Honours (Cum Laude) in Mass Communication. She also has a Diploma with Distinction from the London School of Journalism in Journalism & News Writing.
She has been a part of the corporate world for 10 years, with experience in Business Development & Marketing. Tahira is an advocate for positive change in gender issues, parenting, education, and personal growth.
---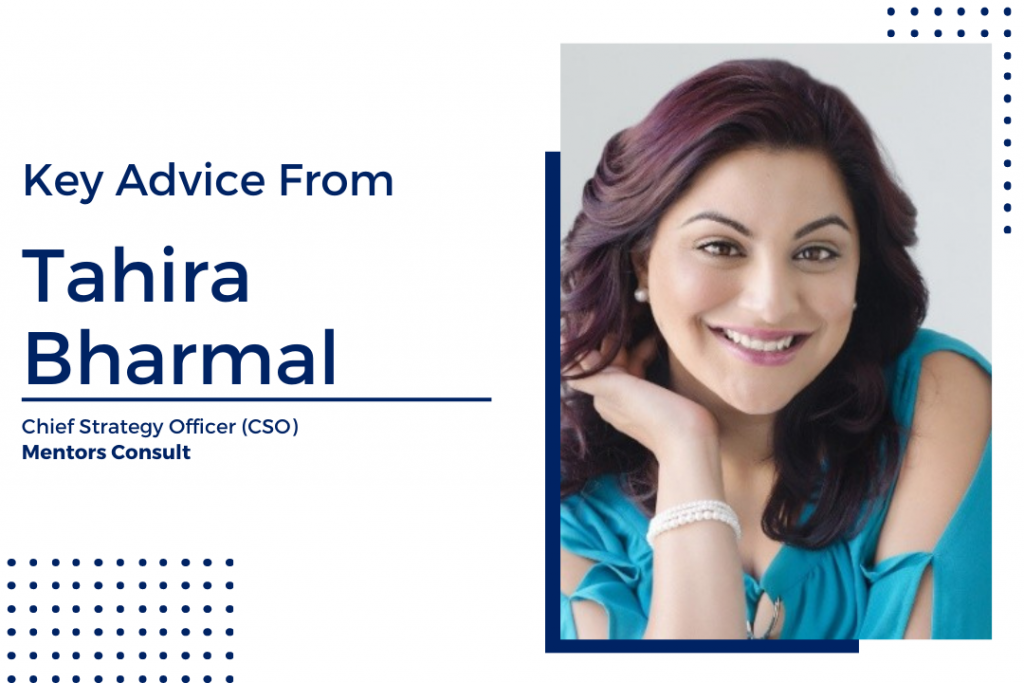 What is your key advice to small business owners during these challenging times? And what steps should they take to keep their small business afloat during the current crisis?
In a time of crisis and challenges, it is easy to give in to doubt and fear, but the key to thriving is to take the time to look inward at your business and thoroughly assess your business. This means taking a look at your products/services and how they can be bettered and or changed to serve the current needs of your clients; going through all your systems in place and ensure they are running smoothly and at optimum; and looking at your budgets and reallocating funds to save and invest in where is a priority.
It is also a good time to do some market research and see what your client's needs are. This is also a time to check in with your clients and see how they are doing. Be interested in your client and find out what it is they are struggling with and use this information to see if your business is able to solve their problem.
The most important thing to remember is this is a challenging time for everyone, and it is a time to do onto others what you want others to do to you. Function from a space of kindness and service – be willing to give and support your clients and other businesses alike.
The challenging time will pass and your clients will come back and will grow as they will remember you being there by their side at this time. Also as a business do not shy away from asking for help or admitting you are struggling, there may be someone who may have a solution or the ability to help your business out of the challenge you
are facing.