Shegun Otulana is the founder/CEO of Harmony Venture Labs (HVL), a venture studio that owns and operates a family of technology companies. He also serves as the CEO of Copysmith AI, a startup that uses artificial intelligence for content creation. Copysmith's products include Describely, Rytr.me, and Frase.io.
---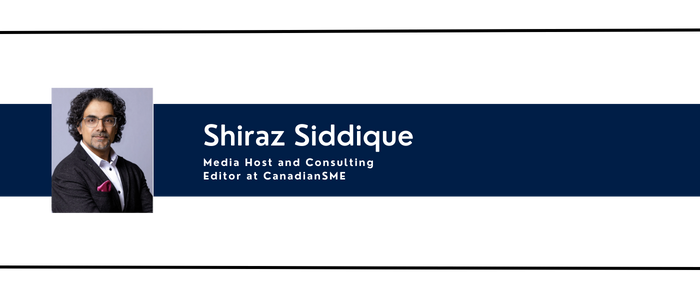 Our Media Host, Shiraz Siddique, brightens every conversation with his insight, intellect and intensity. As a serial entrepreneur and sought-after guest speaker, his passion is to help companies win more deals and generate greater influence. For the past twenty years, Shiraz has held Senior Sales Leadership roles for Inside and Direct Sales teams and Sales Operations. His methodology of Calibrating, Calculating and Communicating your message, has led to record-setting performances that Outperform, Outpace and Outsell competitors.
Shiraz: Everyone will tell you that everyone has to be at Collision and sure enough, thousands showed up. Everyone had their own objectives and potential outcomes but for me, as a first-time Collision attendee, I was able to sift through and land on two meaningful elements; the customers we serve and the incredibly innovative ways in which social responsibility is embodied in the technology leaders of our generation.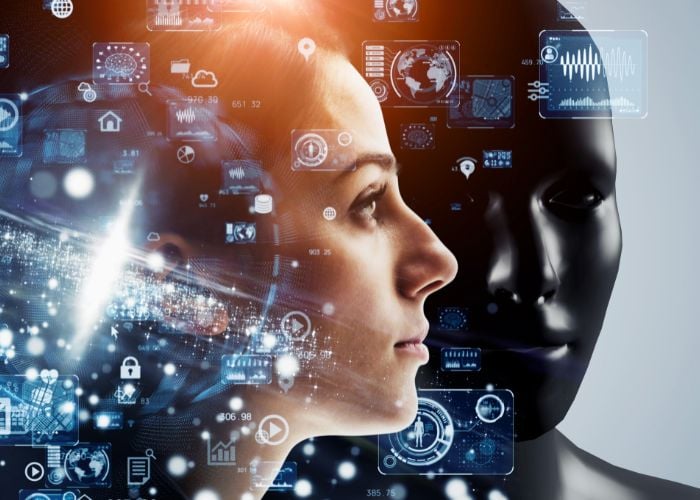 I had the opportunity to spend time with several profiled guests but the privilege was all mine to sit down with Shegun Otulana, the CEO of Copysmith.ai. He's had a successful billion dollar exit but you would never know as he walked the show floor with his wife, blending in with everyone else. No entourage of handlers, because he is still just like you and I – full of ambition to grow his next mission, Copysmith.ai the right way – with integrity.
In the midst of all the grandeur that Collision is, Shegun's humility minus the hype was my highlight and it will certainly be worth your time to check out Copysmith.ai. They are helping countless businesses craft the necessary language to position and promote their products/services to their audiences.
---
After your first exit with TheraNest/Therapy Brands, how did you handle the sometimes unspoken elements like the emotional attachment as you birthed and then sold your first business baby?
Oh, there is a part of you that never really separates if you love the team and customers. For me, we began the separation process before we sold. My role shifted to only a board role about 9 months before the final sale to KKR. I'm no longer involved in any formal capacity, although my relationship continues through random conversations with team members and the new CEO on occasion.
---
You could have taken your money and set off into the sunset. But shortly after, you launched Harmony Venture Labs and you remain active…
It's more than money, though. I enjoy entrepreneurship, and it's what I want to do with my life. As for the money, yes, I believe a company should pursue making money. Nothing wrong with earning money. The questions are: What are you willing to do to get your money? You want to have peace of mind at the end of the day. The second is, what are you going to do with that money?
---
Much of what I found out about you lent to concepts of leadership…
Leadership drives everything. It goes beyond what we put on a piece of paper somewhere. It is all about how it shows up in and influences the culture of an organization: rituals, rewards, punishments, and celebrations.
---
This entire conference is buzzing with AI this or AI that. What considerations should businesses evaluate?
Different businesses are at different stages, so first, they have to ask themselves some questions: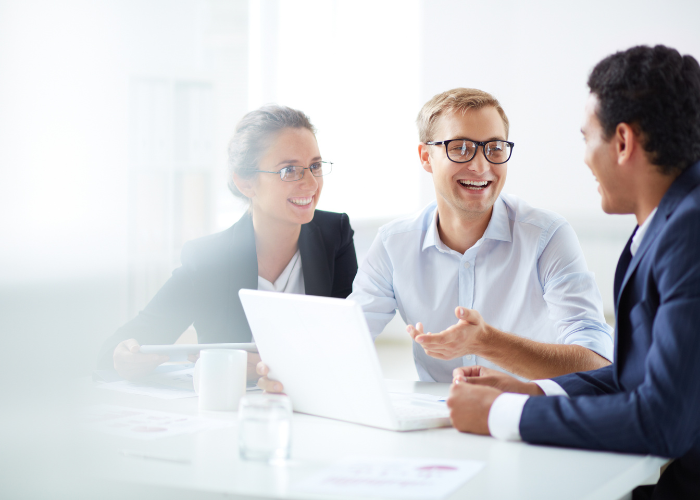 ---
What is AI's negative and positive impact in and to my business? Is the timing right to go all in? What if it is too early?
For example, we have Describely.ai for e-commerce businesses. For example, applications like Describly clearly make a difference for our e-commerce marketing and content teams. Our solution, Frase.io, helps individuals and teams scale their SEO content quickly. So consider the application, and analyze whether there are ways the AI solution can make an impact, get attention, and tell your story in a way that ends with customers buying what you're selling.
---
In your Let's Build series, common themes you discuss are character and mental fortitude…
First, every business owner needs to know that you do not have to be like or build your business like others. So context matters with any advice. Make your business what you want it to be, guided by healthy contentment.
Whatever business you are building, you need the right personality, skill sets, and mindset to get it to where you want it to be.
Acquire or hire the skills required to build your business and build the mental toughness required. The lack of skills, mental fortitude, or the right personality leads to a significant time tax you have to pay to get what you need to get to where you want to go.
---
Now currently at Copysmith.AI, you are solving the challenge of skill, time and knowledge as you help businesses create the necessary language to represent their product/service. Where and what is that tie with time and knowledge?
Your time to deliver on your goals is elongated when you do not have the knowledge to get there. So as you constantly gain knowledge and skill, you shrink the time to deliver on your objectives. Our job at Copysmith is constantly developing the knowledge and skills required to accomplish our objectives. In doing that, we become the solution our customers trust and buy to create meaningful value for their businesses. We grow, and they grow.