Country Manager & SVP, Enterprise Ireland Canada
CanadianSME recently sat with Lydia Rogers, Country Manager and SVP, Enterprise Ireland Canada, and we talked about her journey to date. We also talked about how Irish businesses play a huge role in Canada's economy. She told us about her views on the launch of a new international campaign, 'Ireland: Innovation at the edge'. We discussed the importance of two countries coming together and how fostering trade and cooperation between both nations could be important for the business sector.
Lydia Rogers is Country Manager & SVP, Enterprise Ireland Canada, having taken up the post in 2021.
She originally joined Enterprise Ireland – the Irish Government's trade and innovation agency in 2018, to lead a new Internal Communications and Employee Engagement function for the agency's global team across 50 offices, as part of Enterprise Ireland's Organisation Development strategy.
She has over fifteen years of industry experience across commercial, marketing, communications and HR roles, in both large internationally focused and start-up companies.
Prior to joining Enterprise Ireland, she was on the executive team of agrifood Co-op, Aurivo as Head of Communications and Human Resources. Before being appointed to the executive team, Lydia held a number of corporate and brand management roles in the Group. During a period of significant growth and EU policy change with the abolition of milk quotas, she led a range of strategic commercial, communications and stakeholder engagement projects across its €440 million Agri, Consumer Foods and Dairy Ingredients portfolio.
A native of County Sligo, Ireland Lydia holds a master's in Marketing from Dublin City University, Diploma in Employment Law from TU Dublin and is a first-class Business & German graduate of the Institute of Technology, Sligo. She has tutored marketing in both DCU and IT Sligo.
Lydia is passionate about diversity and inclusion and more recently, contributed to the creation of a Leadership Development for Women in the public sector program with DCU Business School and participated in its inaugural program.
Lydia is a keen horse racing and showjumping enthusiast and a volunteer with Special Olympics.
---
Lydia Rogers – The Importance of Fostering Trade and Cooperation Between Countries!
Click To Tweet
How did you start your career? Please share your journey with our readers.
I completed a Bachelor of Business Degree in Institute of Technology, Sligo (now Atlantic Technological University and one of the many third-level institutions where Canadian students go to study abroad in Ireland), followed by a Masters's in Marketing from Dublin City University.
In 2018, I made a fantastic career decision to join Enterprise Ireland- the trade and innovation agency of the Irish government, as a Senior Executive in Organization Development with responsibility for establishing a new internal communications function for the agency's 50 global offices.
This was following experience in a number of senior Commercials, Marketing, Communications & HR roles in globally-focused established and Start-Up enterprises in the private sector, such as Epona Biotech and Aurivo Co-op.
In 2021, I grabbed the opportunity to take on the role of Country Manager, Canada, supporting innovative Irish enterprises to start, scale and grow across Canada, based in Toronto!
---
Irish businesses play a significant role in Canada. In what ways does it impact Canadian businesses?
Almost 500 Enterprise Ireland clients have been doing business in Canada in recent years, and the country remains one of the most relevant trade partners. Canada is the fifth-largest market for Enterprise Ireland's ICT clients globally – from digital technologies, fintech and insurtech, to Cyber Security, HR and Talent tech. Irish businesses work hard to provide solutions to key problems and build long-term, sustainable partnerships. An example of Irish innovation providing a critical role in Canada is the medical device company, Aerogen supports emergency departments and ICUs caring for patients with COVID-19.
---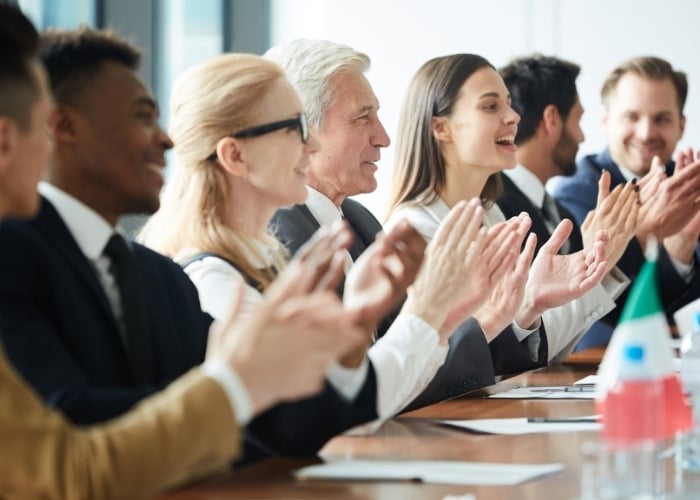 Enterprise Ireland, the Irish government's a trade and innovation agency and is the number one venture capital investor in the world. How is it making a difference in the growth of the economy?
The 2020 global ranking by PitchBook, a leading Venture Capital (VC) and Private Equity Investment Platform, has put Enterprise Ireland first in terms of top VC investors in global funding. Pitchbook ranks the most active global investors by VC deal count.
We are delighted to be ranked first globally by PitchBook and to take our place as the top VC investor worldwide according to this index. It is a testament to the important role that Enterprise Ireland investments play in supporting the expansion of new and established Irish companies, resulting in increased exports and employment.
Enterprise Ireland invests in and supports the most cutting-edge companies, enabling Irish companies to invest in R&D and deliver innovative solutions to meet global challenges. International partnership and collaboration are vital to this and, through our 40 international offices, we connect Irish innovation to global, leading businesses seeking creative solutions.
---
Can you please share your thoughts about the launch of a new international campaign, 'Ireland: Innovation at the edge', which highlights the unique conditions at play in the country that have led Irish companies to become some of the most innovative businesses across the globe?
We are incredibly proud of the contribution that Irish firms have made globally, especially during the pandemic. As one of the leading technology and Medtech hubs in the world, Ireland produced lifesaving equipment and medicines which helped us navigate life during Covid. Global firms have learned that they can rely on Irish partners in challenging times. Adaptability and resilience are built into Irish companies.
The "Ireland: Innovation at the Edge" campaign is also about what Ireland offers as a country to our entrepreneurs. We are a small, open economy, a country on the edge of the Atlantic and at the heart of the European Union, a bridge between Europe and North America, where the giants of tech meet the world's most creative minds, where cutting edge research and industry work hand in hand.
Our entrepreneurs are ready and waiting to collaborate with our global partners across the world. If the past two years have thought us anything it's that we are stronger when we are working together.
---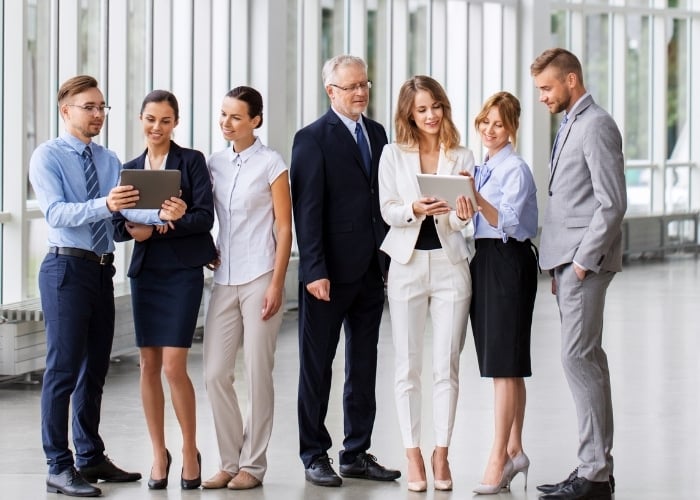 As St. Patrick's Day, Enterprise Ireland wants to emphasize the importance of collaboration and partnership between the two countries, what are the innovative contributions that many Irish businesses are making in Canada?
In the past few years, Irish innovation has played a significant role in Canada's economy and in its communities. Just some examples have been Irish technology clearing winter snow in Laval, Québec (Multihog); remotely surveying the seabed of Lake Superior (Xocean); helping Canadian small-medium enterprises to access funding (Swoop Funding); revolutionizing how the agriculture industry maximizes efficiency and sustainability (Keenan and Samco); powering a connected employee experience (Workvivo); providing world-class critical power and energy management solutions (Hanley Energy) and delivering creative services to the video gaming industry globally (Keywords Studios).
---
With Canada receiving over $5.6 billion dollars of goods and services from Ireland every year, and both nations generating employment with their businesses that shows tremendous potential for growth. What is your opinion about how important it is for both countries to continue to foster trade and cooperation?
There has never been a better time for Irish and Canadian businesses to work together. The two countries have many similarities – both are known to be welcoming countries with a strong entrepreneurial spirit. Canada's affluent, high-tech industrial society has a can-do attitude extremely similar to Ireland. We are both also strong in a number of key industries, including digital technologies, financial services and fintech, construction and engineering, education, digital media, life sciences and digital health.
SUBSCRIBE NOW
Our content acknowledges the strength of the ardent entrepreneurs and their lifelong experiences of the marketplace that help them build successful business empires. Our belief in productive learning and providing inclusive content is why we have plans for a wide spectrum of activities that incorporate everything from reading to prolific networking.
Canada has also been identified by Irish companies as an extremely welcoming country for export partners. Canada's leaders have also worked hard to make the country a favourable environment, resulting in the development of the Comprehensive Economic and Trade Agreement between Canada and Europe. One of the most comprehensive tariff reduction packages ever achieved in an EU free trade agreement. Since its provisional application in 2017, companies have enjoyed the elimination of 98.6% of all tariff lines, as well as the opening of the services market.
Over 60 Irish companies now have a presence in Canada, employing over 7,000 people. Similarly, there are currently 55 Canadian companies with operations in Ireland, employing more than 8,000 people.
Collaborating and working together, we look forward to continuing to strengthen Irish/Canadian business partnerships in the future.