Few people can realize their pursuit of becoming a successful entrepreneurs, turning the business into an empire. But, among those few persons, Raman Dua, the Founder and CEO of the celebrated real estate company, Save Max Real Estate Inc., has lived his dreams.
Mr. Raman Dua is the CEO and founder of one of the most iconic brands in the Canadian real estate industry Save Max Group. The company has sold more than $10 Billion worth of real estate since 2010. Save Max's real estate company started in a modest basement office with a husband-and-wife team and a few neighbours. Under the expert guidance of Mr. Raman Dua, it has grown to a couple of 700+ agents with state-of-the-art corporate offices in Toronto, Mississauga, Brampton, Orangeville, and Calgary. The group has also successfully established a network of 63 franchisees all across Canada and progressing into expansion globally to India.
At Save Max, it is not just about buying and selling homes. Mr. Dua is a firm believer in "the art of teaching someone how to fish so he can fish for life". He has mentored several hundreds of his agents and continues to impart knowledge, education, and mentoring to all who come to his door so they can make a career in life and have the means to live well and help others do the same.
A relationship-oriented person, Raman believes in building long-term associations with his clients, realtors, franchises, and employees. Save Max upholds his belief and adds honesty, integrity and trust to its corporate values and work culture.
Beyond his professional success, Raman works hard to give back to the community.
He has generously donated $2.5 million to Trillium Health Partners (Canada), demonstrating his dedication to the community.
Save Max sponsored the naming rights to the former Brampton Soccer Centre, now known as the Save Max Sports Centre, demonstrating Mr. Dua's strong ties with the community.
Raman Dua – Man of the Quintessential Canadian Dream
Click To Tweet
Raman is an avid reader, plays tennis, and uses meditation to maintain a work-life balance. In addition, he considers good health a priority.
---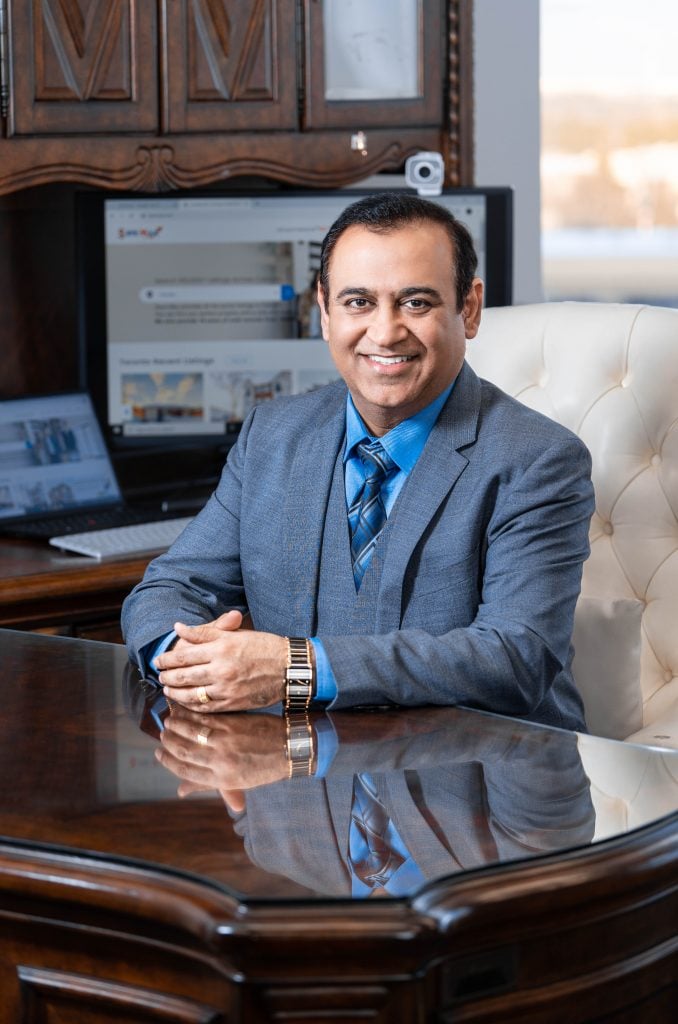 About Raman Dua's Early Beginnings
Raman Dua was born to Madan Dua and Sushila Dua in 1975, hailing from the small town of Rohtak, Haryana. He is the youngest son among his three other siblings. Raman has an older brother and two sisters.
Raman's struggle against adversity started early in his life. His father owned a small tea shop in Rohtak. Although the income from the tea stall was meagre, his father's addiction to alcohol and smoking aggravated the family's financial problems.
Raman Dua studied up to the 7th grade at a Hindi medium school named Dhanwantari School, located in a temple compound that the priest ran. Raman's mother requested the school priest to waive the monthly fee for all her children since she didn't have the money to pay for school fees.
Raman Dua joined Shiksha Bharti School, a medium-sized English CBSE school in class 8, and scored 90% on his Class X board exam. After that, he studied class XI at Vaish Intercollege. Finally, he studied class XII at Rohtak's University College since he always wanted to study in a co-ed school. He then enrolled at University College, Rohtak, for BSc in Medical.
Then something happened in Raman's life that completely changed him. He argued with someone during the Ramleela days, but none of his friends came to save him, just as he used to do for them. So he completely left their company.
Raman's first job was at a renowned pharmaceutical company named GlaxoSmithKline, where he was positioned as a medical representative. In 1999, he shifted to Udaipur and moved to Jalandhar after two years.
---
About Raman's Move to Canada
During those days, many people from Punjab were shifting to Canada, and one of Raman's friends dragged him to WWICS Immigration Consultancy to help him with the overall immigration procedure. Since the fee was quite high, he applied independently and cleared the process. As a result, his father got emotional and happy to know that his son would live abroad.
He was just aged 28 when he landed in Canada, not knowing what he would do if nothing worked. Then, in September 2003, Raman Dua, set his foot in Brampton-Mississauga with a return ticket to India in his pocket, ready to leave the country.
He struggled hard in Canada. He sold leather belts and jackets in flea markets and worked as a security guard at Group 4. After that, he got a job at the local WWICS Immigration Consultancy office. He used to handle the overall documentation process.
---
How Was Save Max Real Estate Inc. Started?
In 2004, Raman Dua came to India and married a Chandigarh-based girl, Nidhi. The couple flew to Canada in May 2005 and started their life in a basement home.
Raman promised his wife that he would buy a house in just three months, and he kept his promise. He earned well at the immigration consultancy office. In 2007, he sold his home and made $40,000 from it. This deal was an eye-opener for Raman, and he soon got into the real estate business and saw its potential. His wife also entered the business with him, and they founded Save Max Real Estate Inc. in the basement of their home in 2010.
After two years, they shifted into a 1500-square-foot office, and there has been no turning back since. On the contrary, they kept growing year after year. In 2018, Save Max had sales of CA$2 billion, and in 2020-21, it reached CA$3 billion.
The couple recently began their Indian operations from Gurugram and had plans to expand it worldwide, starting with the USA, Australia, and Pakistan.
---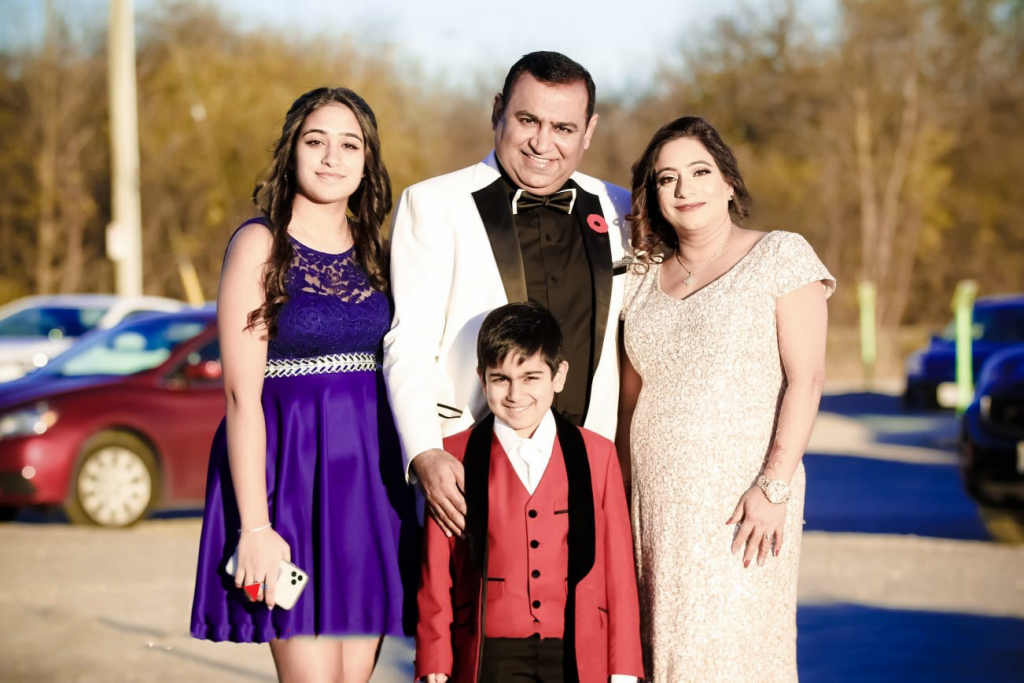 Founded in 2010, Save Max Real Estate Inc. has rapidly grown into a brand that beautifully represents top-notch quality and fosters a culture of excellence. Save Max doesn't just help people sell and buy homes. Instead, they believe in building lifelong relationships and giving back to the community that helped make them successful.
Save Max is actively involved in sporting activities, cultural, social, and events like Raptors 905 games, Carassauga, boxing cards, and participates in the annual Brampton Santa Claus Parade.
Save Max also funds a non-profit organization named Krish Hope Foundation, which supports 100 children each year by offering funds for sports/recreational activities, including equipment and memberships.
SUBSCRIBE NOW
Our content acknowledges the strength of the ardent entrepreneurs and their lifelong experiences of the marketplace that help them build successful business empires. Our belief in productive learning and providing inclusive content is why we have plans for a wide spectrum of activities that incorporate everything from reading to prolific networking.
Save Max also recently raised $50,000 to support Peel Region's Frontline Workers who gave their everything for the community during the Coronavirus pandemic.
Canada has been kind enough to Raman with his inclusiveness, and he gives back to others via charities, employment, youth and business initiatives.
For more information regarding Raman Dua and his company, Save Max Real Estate Inc..
For more such features on amazing entrepreneurs in Canada, do not forget to subscribe to our monthly CanadianSME Small Business magazine.