Three Exceptional Businesses Crowned UPS Small Business of the Year Under 100 Employees at Glittering Awards Gala
The CanadianSME awards bestowed an honour on three outstanding businesses under the category of UPS Small Business of the Year Under 100 Employees. The Metro Toronto Convention Centre played host to a dazzling celebration of entrepreneurship and innovation of the CanadianSME Awards held on May 5, 2023. Amidst an atmosphere brimming with excitement and anticipation, the host proudly presented the top three winners in this esteemed category, each demonstrating remarkable accomplishments and a commitment to excellence.
Taking center stage and claiming the coveted first-place honour was QDoc Inc., a company renowned for its unwavering dedication to open communication, collaboration, and continuous learning. By fostering a culture of innovation, accountability, integrity, and respect, QDoc Inc. has set itself apart as a beacon of excellence within the industry.
In close second place was Business Sherpa Group Inc., a trailblazing organization established in 2008 to provide invaluable backend operations support to small and medium enterprises (SMEs). Their commitment to delivering exceptional services has made them a trusted partner over 500 businesses.
The CanadianSME extends heartfelt congratulations to all three winners for their outstanding achievements and invaluable contributions to the business community. Each company exemplifies the spirit of entrepreneurship, embodying innovation, resilience, and a relentless pursuit of excellence. These remarkable organizations serve as shining examples for aspiring small businesses across the country. Their entrepreneurial journeys inspire us all to reach new heights and push the boundaries of success.
Rounding off the winners' circle in a well-deserved third place was Sky High ERP, a dynamic company on a mission to optimize business processes and elevate employee happiness and fulfillment. With their elegantly customized solutions and passionate team of consultants, Sky High ERP has become synonymous with efficiency and effectiveness.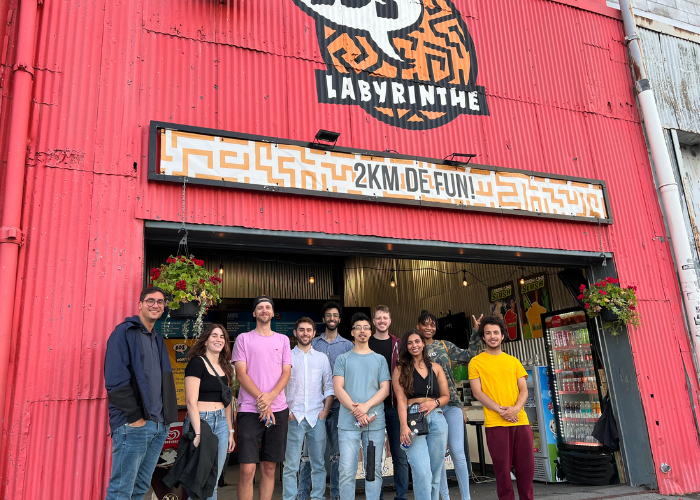 CanadianSME Magazine is targeted towards small and medium businesses across the nation to help promote the right approach to running businesses, the tools necessary and the current trends. To subscribe today, click here https://bit.ly/3QslxlH, or for more real-time updates, follow @Canadian_sme on Twitter.