Digital transformation is the need of the hour. If organizations wish to function smoothly, there has to be a shift from the traditionally used analog methods to a digital world. Digital transformation is an absolute must for any small-scale business, more so if they wish to connect with a massive number of people and stay relevant forever. A digital world gives businesses the advantage of having digital interactions with customers, storing data digitally, and becoming more scalable than ever before.
Why Should You Consider Digital Transformation?
The SMB Group conducted a survey in 2017 titled 'U.S. Small and Medium Business Digital Transformation Study.' They concluded that "nearly half of small and medium businesses (SMBs) surveyed said they are currently planning to engage in activities that will help them adapt and transform their businesses for a digital future." Moreover, out of the companies that participated in the survey, 75% agreed that digital tech had an immense impact on how they went about their businesses.
That being said, let's look at the benefits of digital transformation in brief:
Digital transformation helps with accuracy.
It is efficient and time-saving.
Saves money
Effective in creating an overall brand voice.
It helps in reaching a large number of people.
Steps towards a successful digital transformation
According to a prediction from research firm IDC, enterprises will globally invest US$2 trillion in digital transformation by 2022. However, because companies don't take an efficient and effective route, much of this money goes to waste. Therefore, it is important to use the right steps and correct strategies to bring in a digitally transformed way of doing business slowly! That's why we have outlined the correct steps to go about any digital transformation:
Set Your Goals and Determine What You Need
Before you start, it's important to ask a few questions. What is your goal? Why do you think it's important to get your business into the digital world? What do you aim to get out of this move? Once everything is established, you'll be good to go!
Your Vision of the Future
Unless you have a vision, not just for the present but also the future, you might want to slow down a bit. To execute a digital transformation, it's important to have a clear vision of what you want to achieve and how you wish to do that!
Get the Right Structure In Place
Dr. Marcell Volmer stated on LinkedIn, "For a successful digital transformation, you need to define a structure that supports your business processes, your organization, and all stakeholder relations, including your employees. To give you an example: Over the last years, an increasing number of companies have installed the role of Chief Digital Officer (CDO). Their job is to generate new business opportunities, revenue streams, and customer services from the adoption of digital technologies across the organization."
Strong Leadership
SUBSCRIBE NOW
Our content acknowledges the strength of the ardent entrepreneurs and their lifelong experiences of the marketplace that help them build successful business empires. Our belief in productive learning and providing inclusive content is why we have plans for a wide spectrum of activities that incorporate everything from reading to prolific networking.
Although you can hire a person and give him/her a shiny title, what about you? Don't you think like a business owner and a leader you need to take charge of every aspect of your company? Make sure that under your leadership, you are able to devise a plan that allows a flexible adoption of a strong digital strategy all across the organization.
Design the Transformation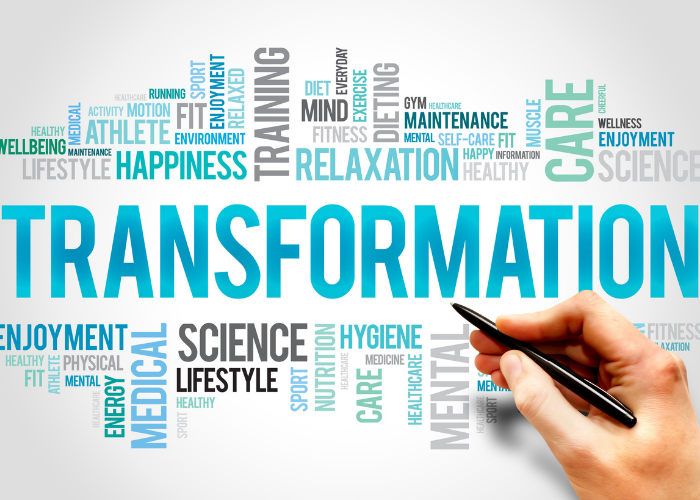 "The overall digital transformation goals must be broken down into more specific objectives. This can include everything from how you want your employees to collaborate with each other to how you want to better communicate and serve your customers. The more specific, the better end-result your transformation will have," as per Cleo.
Invest in the Right Technology
Transforming your business to allow a more digital focus does not involve spending money unnecessarily. It's important to research the kind of technology your business needs and then spend money on getting the right things. Therefore, again it's important to plan the digital transformation in a way, with proper research that allows you to invest in the right technology rather than the best technology.
Summing It Up
Numerous businesses have seen significant growth since they started integrating their businesses with a digital model. Remember, however overwhelming it may look, digital transformation has unparalleled benefits when it comes to small-scale enterprises. So, you can dig in deep by subscribing to the CanadianSME Small Business Magazine and enjoy the fruit of all this hard work!