Tara Bosch, CEO, and Founder of SmartSweets
Tara came up with a unique idea, one that left her basking in the rays of success. Because of her volatile relationship with food, and her exuberant eating habits, growing up Tara had an unhealthy fascination with candies. It was like a circle, she knew she shouldn't be having much, yet ate it and then went on to feel guilty about it!
However, as soon as Tara hit her early 20s, she became quite a health-conscious person, especially after a strict nudge from her grandmother and started looking for ways to switch to a healthy yet tasty way of eating. But there was one big hurdle – candies! Candies are supposed to have sugar in them and sugar is very unhealthy, so how to find a substitute for it?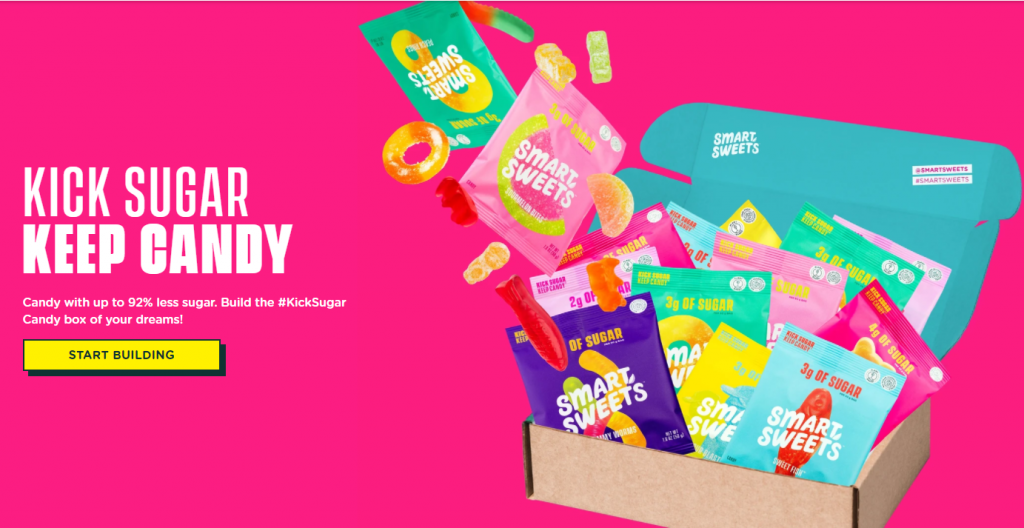 In her quest to make the impossible possible, Tara created something so heavenly on the palette that it set her on an uphill climb, her path of success. In 2015, while experimenting around Tara created a gummy bear that was not just free of artificial ingredients but also had 79-92% less sugar! Yes, you heard that right!
What was then! She started finding ways to share her innovation with everyone around her. First, she dropped out of college with the determination to bring this amazing product to consumers all across the world. Second, she moved to a smaller and cheaper apartment to save up some money. With constant effort, dedication, and help from a few friends, a word about this healthy candy started spreading.
CNBC writes, "Her products quickly caught the attention of health-conscious consumers and Bosch soon struck deals with Bed Bath & Beyond and Popeye's Supplements (a national supplement retailer in Canada). Then Whole Foods Canada called and her products were stocked in 700 stores across the country within the first six months she was in business."
In the first year since its launch, SmartSweets was able to generate more than CAD $2 million in sales just through the local stores in Canada. 
In 2019, SmartSweets surpassed $50 million in sales and has been successful in kicking off about 2.4 billion grams of sugar since its inception. Now, that's a feat! With SmartSweets, Tara has not just paved the way for a healthier lifestyle but a smarter one too!
Editor's note – If you like such amazing content recognizing the efforts of small business owners who have made it to the top, you can find out more by subscribing to the CanadianSME Small Business Magazine.