A process, product, or service that significantly improves energy efficiency, makes sustainable use of resources, or engages in environmental protection is referred to as clean technology. This category of technology includes a wide range of innovations in recycling, renewable energy, information technology, green transportation, green chemistry, and more.
Canada offers federal assistance for clean technology through the Clean Growth Hub, which serves as the main data, resources, and direction facility. Their expert team, drawn from the government, offers guidance and assistance in choosing programmes and services that best suit the requirements. The Clean Growth Hub can direct you to the assistance that suits your needs, whether you're performing technological demonstrations, expanding your firm, or exporting.
The growing support for these initiatives and programmes demonstrates the urgent need to adopt eco-friendly practices and sustainable technologies to build a better future. The cleantech business founded by Tatiana Estevez Carlucci is one such project that is transforming our water needs.
The Clean-Tech Entrepreneur
A highly motivated entrepreneur with a strong passion for community involvement, Tatiana is the founder of Permalution, a start-up business specializing in fog water harvesting technologies and climate change solutions. She is also the lead for Facebook Developer Circles Guadalajara and the founder of the Tech Quiero group, an NGO that strives to introduce women and girls in LATAM to technology and entrepreneurship.
From her university days, Tatiana knew the ability of technology to solve real-world issues and believed that her purpose was about creating and sharing. These convictions can be seen in the founding of all her business ventures and initiatives, as well as her expertise in working in the private sector as the head of innovation for multinational firms and in the government on sustainable cities.
After graduation, she decided on a backpacking trip to California, which brought her face-to-face with the unprecedented drought, which caused the economy to lose billions and seriously damaged the mental health of farmers. Watching people suffer in drought, an idea hit Tatiana that fog is a tremendous source of water, and she considered harnessing fog water to solve problems like drought. This led to Permalution.
A Permanent Solution to Water Demand
Permalution is a revolutionary cleantech firm run by women, committed to developing and utilizing technology to collect water droplets from the fog. They are united by a shared vision to support and contribute to environmental protection. Tatiana wants to help local ecosystems and promote environmental preservation by embracing a new water source and bringing it into the water game.
She is involved in Permalution's business development, project planning, and strategic relationships to research and develop innovative concepts and processes aligned with the company's goal and vision. As the CEO of Pemalution, she is supported by her team COO Priscila Casillas, CTO Jazmin Estevez, and Adrian Valdovinos.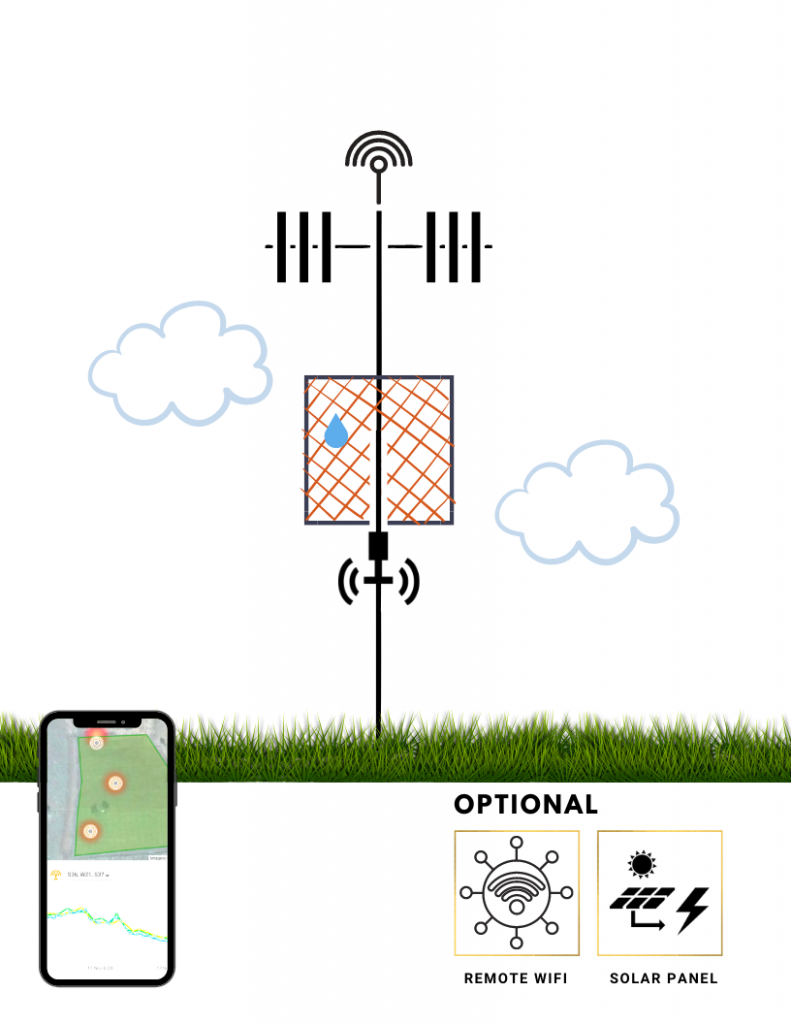 The objective of Permalution is to make fog water accessible to anyone. There is little to no knowledge about the regions of the world exposed to fog that can be exploited for future projects, despite the fact that fog water harvesting techniques have been employed for thousands of years.
Permalution develops local, state, and federal fog regulations for each project and uses its technological advancements to investigate global fog data. Their two product configurations- water radar and fog catcher- enable the daily capture of 150–400 litres of water, enough to sustain a family of four to six people. It is a passive solution that does not alter the ecosystems.
Initiatives for Women
According to Tatiana, women must eliminate the fear of failing to succeed and get where they need to go, and even if they fail fast and hard, they must keep trying.
To bring about such a change in women, Tatiana founded Tech Quiero, a Facebook group where women can learn the fundamentals of technology. It is a programme developed to build developer-friendly local communities. Tatiana provided entry-level seminars, workshops, and meetups for women on important subjects like software development, robotics, and data science by utilizing the Developer Circles community and resources.
Tatiana is working on an app with a non-profit to address and combat teen pregnancy and its link to the high school dropout rate, a significant problem in Mexico and one she is passionate about. She believes that the primary cause of the lack of women in technology in Mexico is the association between teen pregnancies and the high school dropout rate.
By teaching technological skills to women and girls, Tatiana aims to support future generations in overcoming cultural stereotypes that have historically restricted their possibilities. Through Developer Circles Guadalajara, it has established chapters in two of the country's biggest cities, with a third one set to open.
Making Her Mark in Technology
Permalution is the first fog company to adapt and advance fog technology and research and provide the best method for maintaining and extending product life. Its technology is created by specialists working together to advance the existing level of technology for fog water harvesting and is the most recent fog harvesting innovation supported by scientific studies. Their equipment and machines have undergone professional examination and testing, for a certified and safe solution from its conception to installation to maintenance.
Permutation, a pioneer in the field of fog technology, has won numerous awards and grants since its launch in 2015, including one of BMO's Celebrating Women Grants in 2021.
Tatiana has always wanted to work in the fields of clean technology and water, and she is humbled by the recognition she has received despite having a formal education in business and engineering. Her interest in sustainability inspired her to take environmental engineering electives at university and self-learn about sustainability education.
As they work with cool inventions to extend their technology to places with no fog or even a few clouds to address the current climate and water concerns, Tatiana is confident that she can make a difference in the world.
The possible changes and innovations Permalution can bring to the world's water demands are immense. To read more about their projects and programs, visit their website, https://permalutiontech.com/.
To learn more about such creative startup ventures and entrepreneurs, subscribe to CanadianSME Small Business Magazine. For the latest updates, visit our Twitter page at @canadian_sme.