Matthew Willson – Founder of Willson Sand and Gravel Ltd.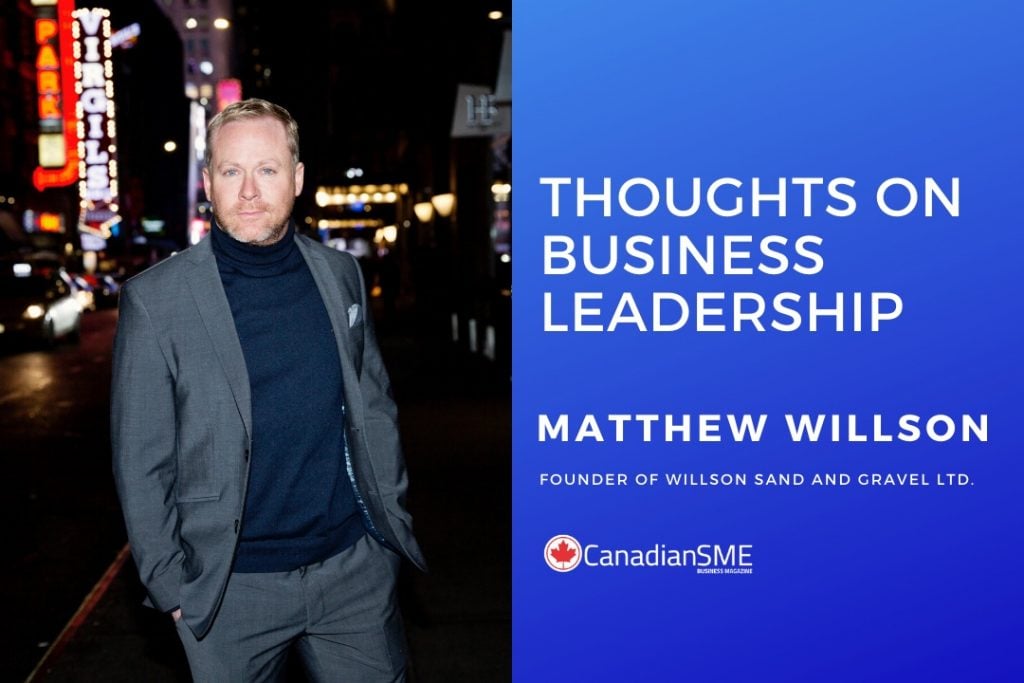 What is your definition of leadership?
My definition has always been to lead by example; I stay late, work hard and work closely with my entire team. I'm very grassroots with my business, anything I ask people to do I've tried in the past and know it works. Sometimes, there's no need to reinvent the wheel, similar to the saying 'when somethings not broken, don't fix it.' This way works for my construction business well. From a film and theatre perspective, always come prepared – it's that simple.
What are the most important values and ethics you demonstrate as a leader?
Hard work. I try to work smart and have learned through examples and through my own mistakes. I'm always refining my business, but traditional with the work we're doing. When it comes to my values, I'm a bit of a renegade in my field, we are one of very few gravel and area producers. My employees are important to me and I value honesty, which means always telling the truth.
How do you encourage the development of your employees?
In my field, the ways I encourage my employees may differ from a traditional workplace. I encourage my employees by always providing them with work to do, even when business is in a slower season. They know they can count on me and trust is an essential part of the business. Also focusing on motivating each other and of course, leading by example. I always ask their opinions and care about the wellbeing of my employees. If they need a day off, sure. If they want to come in more, why not?
What is your advice to Canadian business owners during the COVID-19 Pandemic?
My advice would be to do what you can, do more yourself and focus on the now – don't panic. It's time to focus on a short-term plan for your business. Learn together as a team, keep morale up and keep in close contact with your customers.