Zev Mandelbaum – President & CEO, Altree Developments
President & CEO at Altree Developments and Principal and Co-Founder at Marlin Spring, multi-faceted Real Estate companies that manages, develops and rehabilitates residential assets across North America. I am an experienced Acquisition and Real Estate development Specialist with a demonstrated history of working in the real estate industry. As well as I have an Expansive knowledge in rezoning and development with years of experience taking notable and iconic residential condominium projects from acquisition through zoning, marketing, sales and permitting. Specific skills include property evaluation and strategic assemblies.
---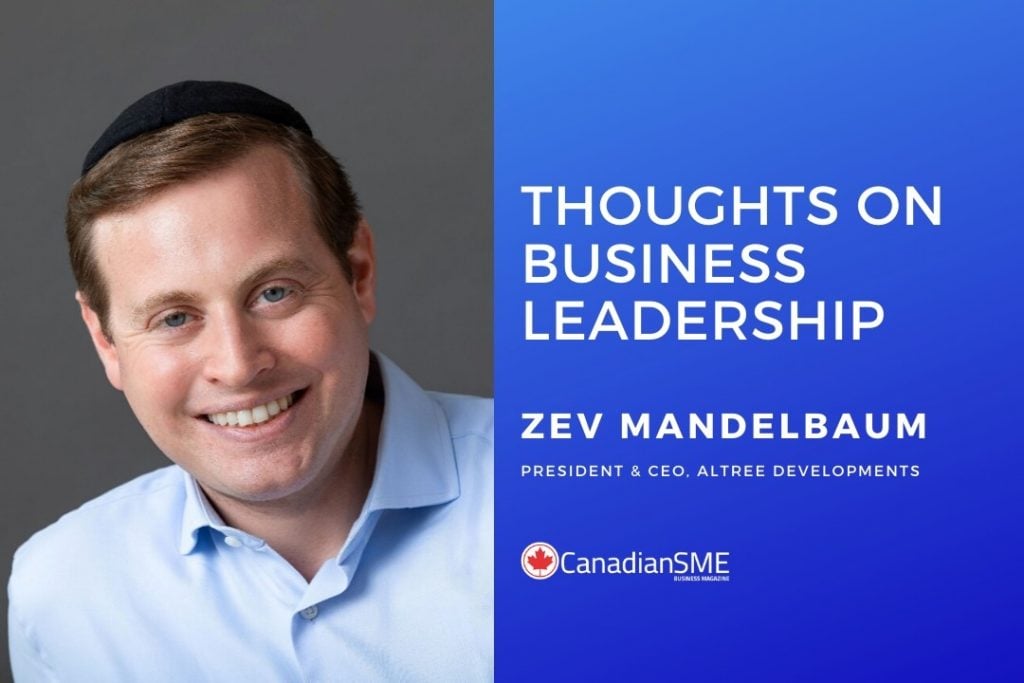 What is your definition of Leadership?
Leadership is making hard decisions based on the greater good and keeping your eyes on the big picture. It's not letting the little things bog you down so you can have quick reactions to the things that matter most. It's understanding where the world is headed and programming yourself and, in turn, your staff to get there, overcoming any stumbling blocks that may get in the way.
What are the most important values and ethics you demonstrate as a leader?
As I lead my team, I always try to personify and instill in my staff true integrity. If you are a person of integrity, you are honest and you do what is in the best interest of everyone. Kindness is important, but what truly defines a leader's character is integrity. Altree Developments is built with integrity. We keep our eyes on the horizon – on the long-term goals. You want to be the person who reaches their goal at the end of the day and learns how to zigzag around any obstacles that may arise. It's this integrity that will build your team's trust in you.
How do you encourage the development of your employees?
To help my employees develop, I encourage them to be free thinkers. I give my team members a great deal of autonomy so that they can take on tasks themselves. Through this, I have strengthened my relationship with my staff so they feel like they can come to me and we can solve problems together, while they will often also problem solve on their own because they feel ownership and have been entrusted to make it happen. This helps them conquer their projects, mitigate mistakes, and gain confidence because they feel a connection to what they're doing. By putting your faith in others, more gets done and it gets done well.
What is your advice to Canadian business owners during the COVID-19 Pandemic?
As we know, this pandemic is affecting us in more ways than one: our health, economy, careers, families, daily routine, etc. Without undermining the severity of this, we also have to recognize that it creates the opportunity for business owners to learn the art of flexibility to navigate the boulders that come their way. When the economy slows down, we need to remain optimistic about the future because when the storm passes, the skies open up, and after a storm like this, skies will open for the brightest and sunniest days. Everyone will have a "break out of jail" attitude to make up for the lost time. In that sense, businesses will be booming because no one will want to be in their houses. Until that time, my advice to business owners would be to conserve resources, minimize expenses, and keep a close eye on your consumers. While we face these challenges now, the future is bright.