Matthew Bogart is the Vice President of Marketing at NexJ Systems. He is responsible for directing corporate, product, and content marketing, as well as marketing operations. Prior to NexJ, Matthew was responsible for Marketing at Viigo (acquired by BlackBerry), Bioscrypt (acquired by L1 Identity Solutions), Triple G (acquired by GE) and Janna Systems (acquired by Siebel Systems).
---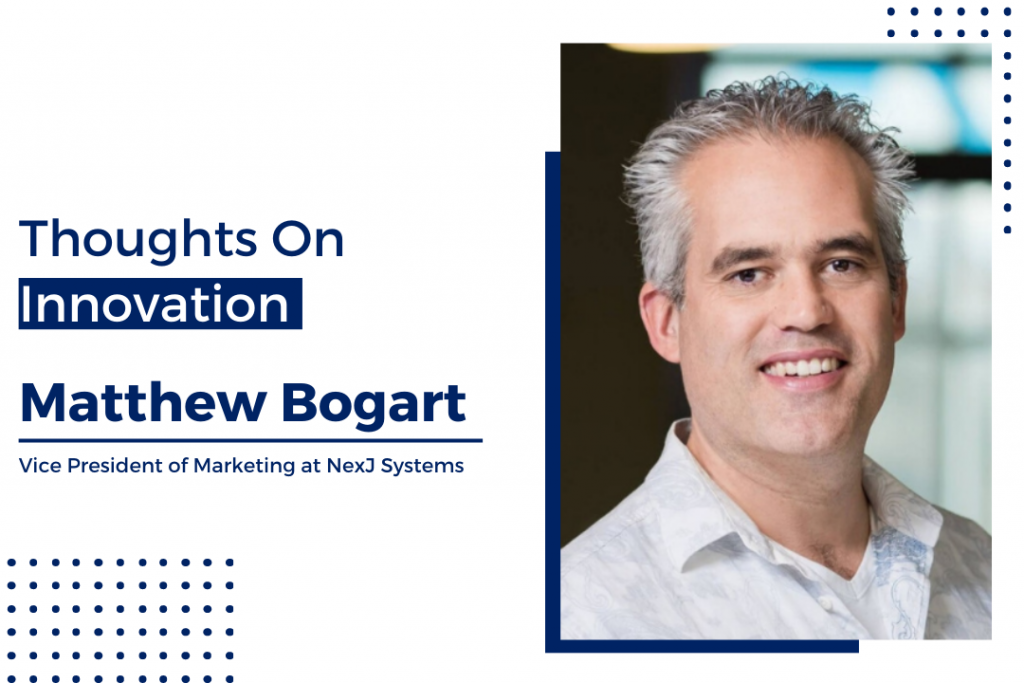 What is your definition of "innovation"?
Our focus at NexJ is to deliver software that empowers bankers and financial advisors to save time, optimize customer value, and enhance client engagement. To be innovative in these areas, we work directly with our customers including Wells Fargo, UBS, and RBC, to understand their future vision of customer management. We blend that with our research and development efforts to develop best-in-class products. To us, innovation means being steps ahead of the current standard and introducing a new product to market that offers tangible incremental value.
---
Why is it important for companies to innovate and invest in modern technologies?
We are currently in what is referred to as the "age of the customer". Individuals now have access to the same information about the products and services they want as the firms they do business with. A company that chooses not to innovate and leverage technologies that will allow them to differentiate is one that will face significant challenges addressing the shift in customer expectations.
---
What advice can you give to Canadian businesses looking to make the most out of their investments in innovation?
Patience is probably an underrated virtue because expectations of quick returns often drive investments into short-lived buzzwords rather than technologies that can transform a business. Having said that, the best way to make the most out of any investment is to try and incorporate that innovation into every facet of how a business is managed. The change management required within a business is just as important as the technology that gets introduced.