We had the pleasure of speaking with Tiffany Callender, CEO of the Federation of African Canadian Economics (FACE), about FACE's initiatives for the black community, the significance of having a month dedicated to Black History, some practical strategies for enforcing change for Black people in Canada, the most significant advancements in Black people's equality in Canada, and the issues that still need to be resolved with regard to Black history and economics.
Community developer and social entrepreneur, Tiffany Callender has spent her 16-year career developing and implementing programs to support Montreal's Black community. In addition to being the youngest female Executive Director of one of the oldest Black organizations in Quebec, she was recognized by MIPAD as one of the 100 most influential person of African-descent under 40 in 2020.
In 2021 Tiffany was named the inaugural CEO of the Federation of African Canadian Economics (FACE). FACE is a coalition of Canadian Black business support organizations that worked with the federal government to co-develop and administer the $160 million Black Entrepreneurship Loan Fund.
Tiffany has presented recommendations for policy change to public institutions, notably as a signatory for Montreal's consultation on racism and systemic discrimination as well as Quebec's Laurent commission on the overrepresentation of Black children in the Youth Protection. She also regularly presents sensitivity and equity training to private institutions. Her career is inspired by her personal life as she is a proud mother of three.
---
Thank you for your work in promoting Black history and economics. Can you tell us more about what FACE does?
FACE is a national and bilingual Black-led nonprofit organization focused on providing resources and information to the Black community across Canada with the aim of accelerating wealth creation for Canadians of African descent.
In partnership with the Government of Canada, FACE created a Black Entrepreneurship Loan Fund to help Black business owners with access to capital investments, working capital, or additional business resources for expansion.
---
Why do you think it's important to have a month dedicated to Black history? What are some effective ways to enforce change for black people in Canada?
It is important to recognize the contributions made by all members of society. We know that historically, there has been a myopic presentation of those who advanced our world in positive ways. This is why Black History Month is important, it allows for a real and fair recognition of people of African descent to all aspects of human life. In fact, recognition and acknowledgement are the first steps to address change to inequities within systems in order for meaningful change to take place.
---
In your opinion, what are some of the most important strides that have been made in terms of advancing equality for Black people in Canada?
The struggle for equality for Black people in Canada has been ongoing for centuries. Despite this, several important strides have been made towards achieving equal opportunity over the last 10 years. One of the most significant strides has been the acknowledgement of the systemic racism that exists within Canadian society.
In recent years, there has been a growing awareness of the ways in which institutions and systems in Canada have discriminated against Black people.
This includes everything from the over-representation of Black people in the criminal justice system, discrimination in renting to the under-representation of Black people in leadership positions. Another positive development is that "anti-racism" is no longer just on the pages of legislation or a topic to be discussed every February. There is continuous public awareness and political discourse. Also, there has been a growing awareness of the need to address anti-Black racism in the workplace and other areas of life. While there is still a long way to go in achieving equality for Black people in Canada, these strides demonstrate that progress is being made. It is essential to continue to build on these efforts and to push for further change in the years to come.
---
What challenges still need to be addressed regarding black history and economics in Canada?
Black history and economics in Canada are complex and multifaceted issues shaped by centuries of discrimination and marginalization.  Despite some progress that has been made in recent years, there are still a number of challenges that need to be addressed in order to achieve true Black economic equality in Canada.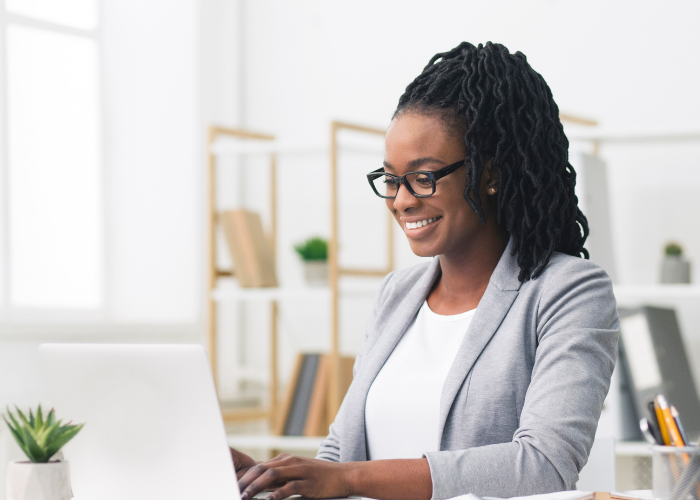 One of the major challenges is the ongoing issue of exclusion in economics in Canada. Most corporations are still hesitant to do business with Black business owners. Black businesses are at the fringe of the economic landscape in this country.
Our organization committed to the development of a loan program specifically for Black-led businesses because they are underserved and have limited access to financing and resources, ultimately this limits their ability to grow and thrive. These economic disparities significantly impact the overall well-being of Black communities and limit their ability to contribute to the country's economic development.
---
How can others get involved with FACE and support its efforts? Are there any specific programs or initiatives that you think would be beneficial to Black-led businesses?
FACE supports Black businesses across Canada to start and expand their companies by offering loans from 10,000 – 250,000.  But these companies need the public's support to continue to grow; our call to action is for Canadians to commit to buying products and services from local black-owned businesses.  
---
Do you have any advice for Black entrepreneurs looking to start a business in Canada?
My advice to Black entrepreneurs is to seek out and use the programs available to help strengthen your business. Take advantage of resources to support you while you develop your company. You will have many questions throughout your entrepreneurial journey, just remain determined and relentless in finding sources for the most reliable solutions.