omen entrepreneurs are leaving their mark on the world. By creating successful companies, they are contributing to the betterment of the economy. Female entrepreneurship is vital for our future. Collectively we can make a change by closing the gap between men and women in the workforce.
The International women's day campaign is focused on the equality of both genders. We are responsible for our actions as individuals but together we can change and improve the stereotypes around gender inequality. This isn't just an issue that women face in society, but more specifically in the business world. Women are being paid a lot less than men are in the corporate environment and its time we come together to create a change in the workplace.
By having more female entrepreneurs are encouraged to share their ideas and start their businesses, we are creating a healthy balance in the community which will allow it to thrive and develop. Imagine having the business environment being made more productive and wealthier by allowing female entrepreneurs to showcase their talent by having encouragement from the community as a whole, not just the business environment.
We've narrowed down a list of the top 25 Canadian women who have built their own enterprise from the ground up and who are empowering other women to follow in their footsteps.
---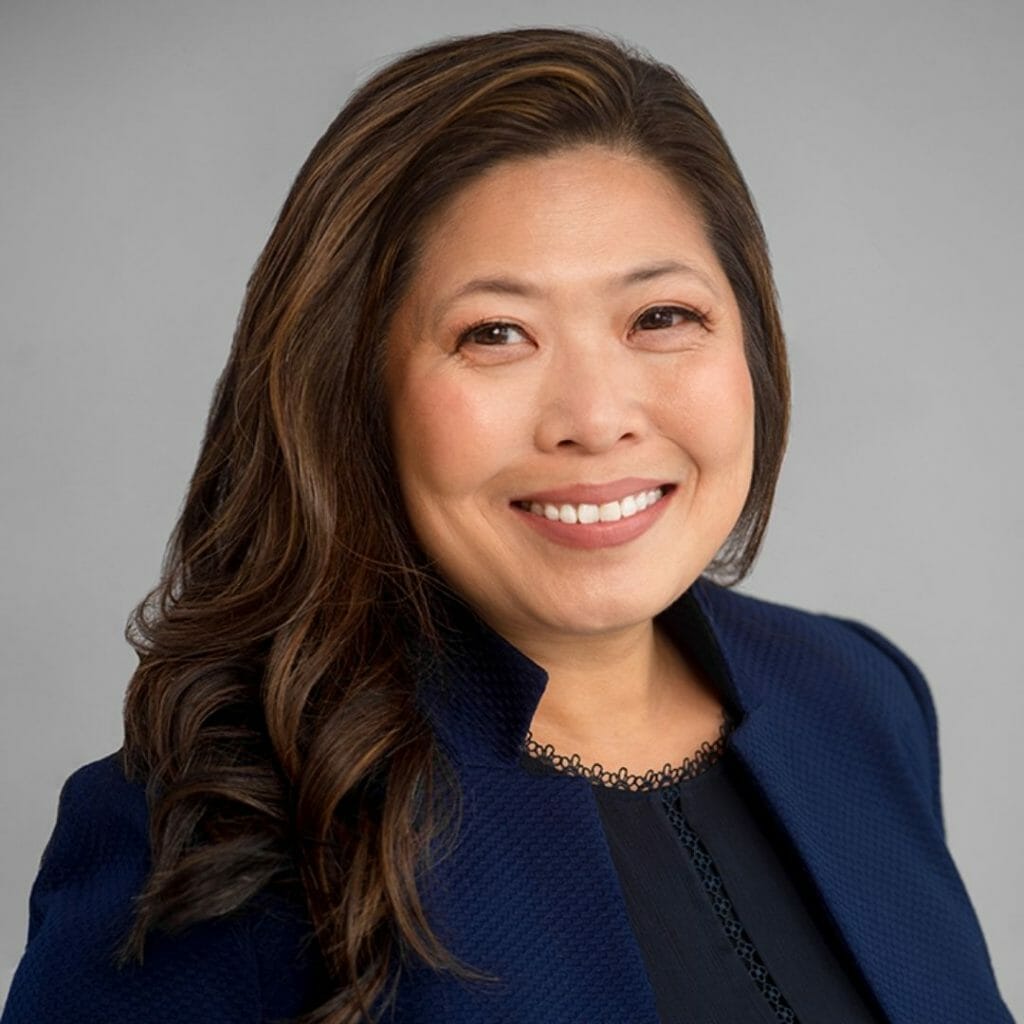 The Honourable Mary Ng, Minister of Small Business, Export Promotion and International Trade
The Honourable Mary Ng was elected as Member of Parliament for Markham–Thornhill in April 2017. Minister Ng is a devoted community leader who has always believed in the power of public service. She has 20 years of experience in the areas of education, women's leadership, job creation, and entrepreneurship.
Minister Ng immigrated to Canada from Hong Kong with her family, and grew up learning about the struggle and eventual success that many new immigrants experience in Canada.
Her years working for the Ontario Public Service, Ryerson University, and the Ontario Ministry of Education led to her being recognized as one of Canada's top-performing public sector leaders. She later served as Director of Appointments for Prime Minister Justin Trudeau.
---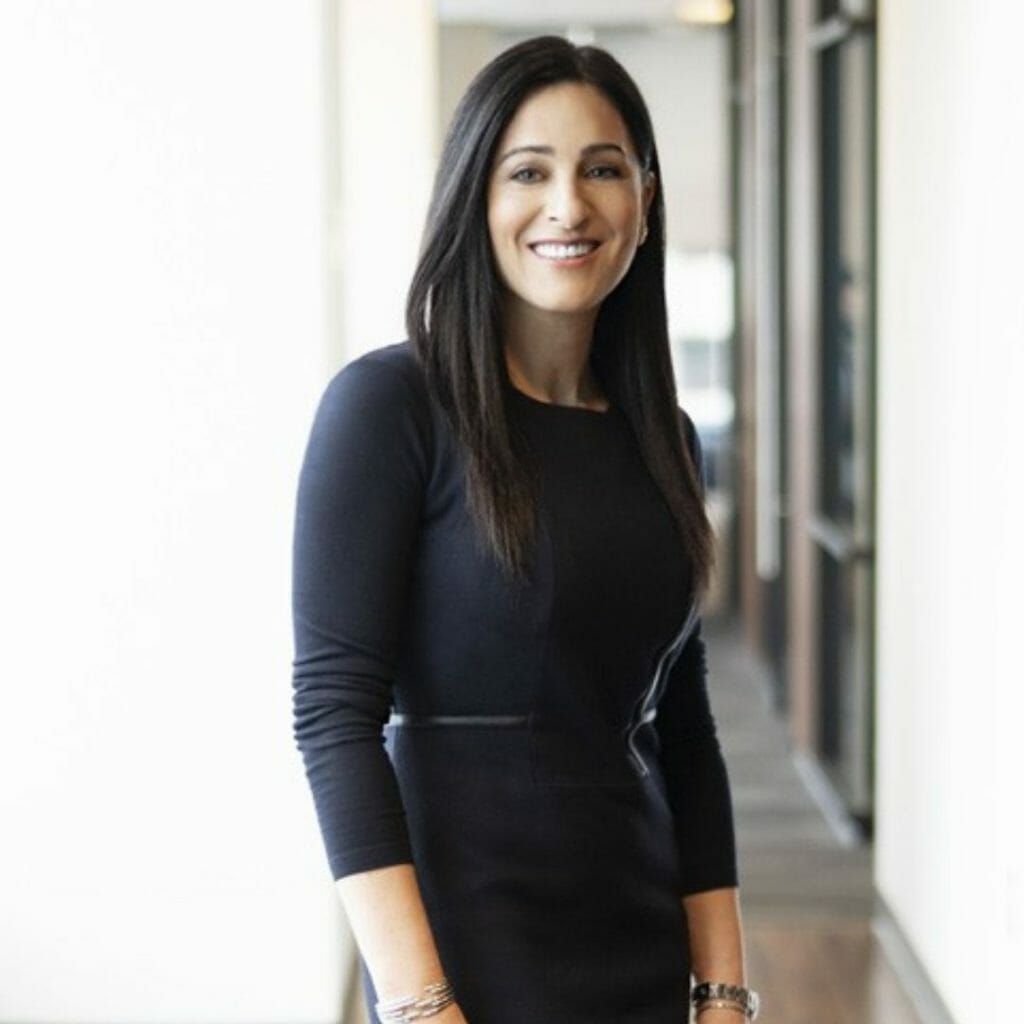 Rola Dagher
Global Channel Chief at Dell Technologies
Describing herself as a proud Lebanese and grateful Canadian, Rola Dagher appreciates every part of her journey – the journey that led her to Canada and provided her with every opportunity to make something of herself.
Dagher began her career in technology 25 years ago and her focus on customers, people, and leadership continues to define the leader she is today – a servant leader. She believes that to serve your customers you need to serve your people, the common denominator for success. Dagher's philosophy is Learn it, Earn it, Return it. The culture of putting people first and the engrained values of giving back. And, at the heart of all this is technology – the foundation for all that we do, the catalyst for economic development and the driver of human progress.
Dagher's focus starts and ends with creating the best place to work for employees. She truly believes that in the digital age and empowered, inspired, the inclusive, diverse, and adaptable workforce is fundamental to any company's success. She also believes technology is a powerful enabler but people are the transformers.
---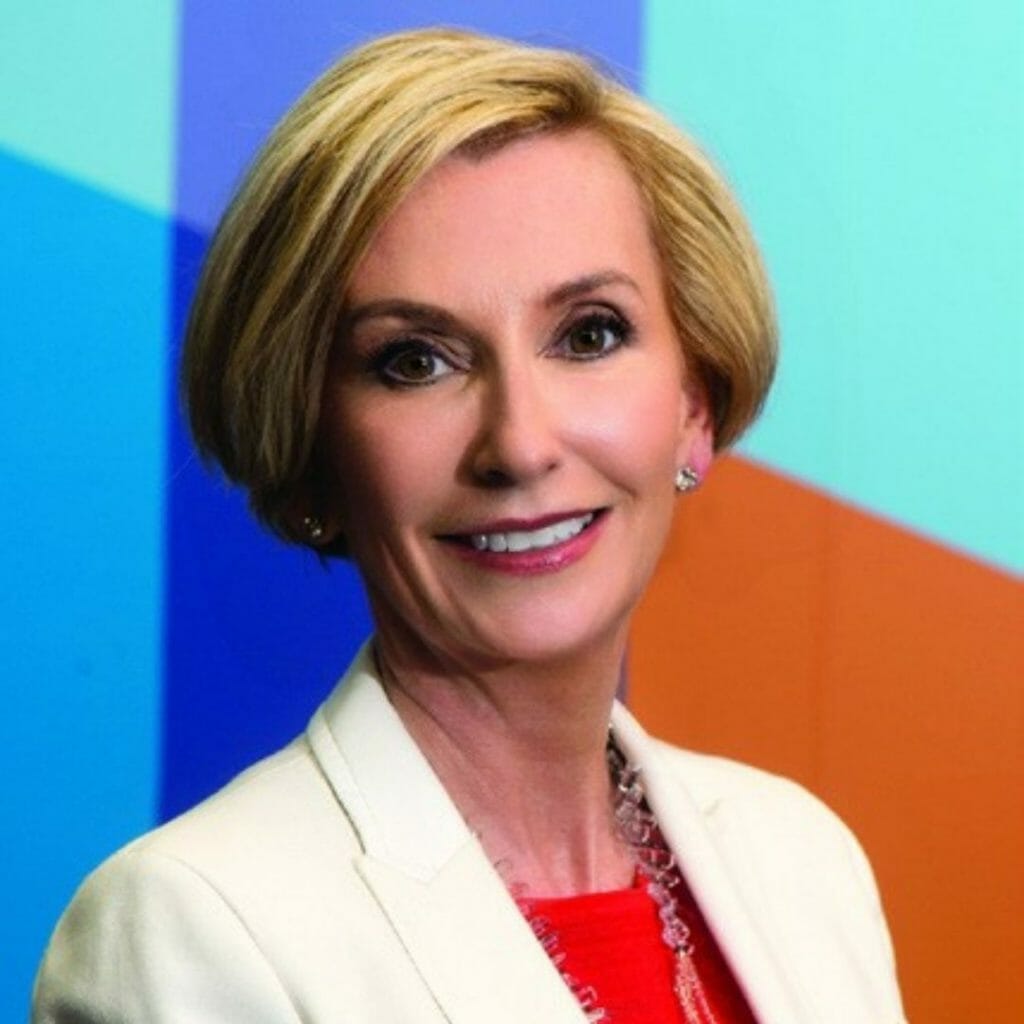 Janet De Silva, President & CEO at Toronto Region Board of Trade
Jan De Silva is a seasoned international business executive with a proven track record of excelling in on-the-ground leadership roles. As President & CEO of the Toronto Region Board of Trade, Jan is spearheading efforts to make Toronto one of the most competitive and sought-after business regions in the world.
Prior to joining the Board, Jan spent 14 years in leadership roles in Asia. She served as CEO of Sun Life Financial's Hong Kong subsidiary and Mainland China joint venture. She co-founded and was CEO of Retail China Limited, which was acquired in 2010. She later served as Dean of Ivey Asia, leading the Hong Kong campus and Asia operations of Ivey Business School of Western University.
---
Manjit Minhas, CEO of the Minhas Brewery
Manjit Minhas, is a Canadian entrepreneur, television personality, and entrepreneur. She is the co-founder and CEO of Minhas Breweries & Distillery, manufacturer of such beer brands as Boxer Lager & Pilsner and Mountain Crest Classic Lager.
Manjit is the star of the CBC reality television series Dragons' Den since 2015.
---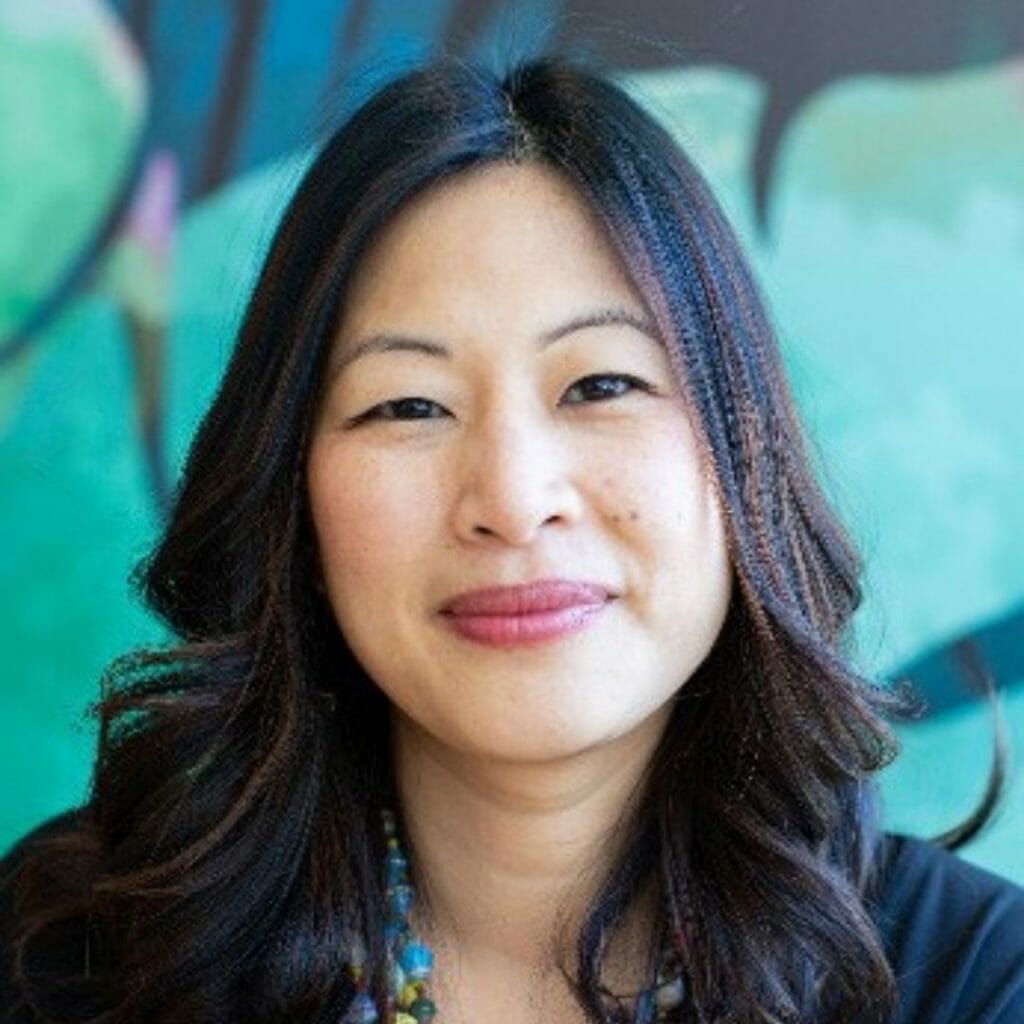 Eva Wong, Co-Founder & COO – Borrowell
Eva is Co-Founder and Chief Operating Officer at Borrowell, a Canadian fintech company that helps consumers make great decisions about credit. She provides leadership to the Product, Engineering, Design and Data teams and is a member of the Executive Team. Eva's career has spanned both the private and not-for-profit sectors, including roles at The OTF Group (a Monitor spin-off), Maple Leaf Foods, UNDP and Oliver Wyman. She has studied or worked in the US, Caribbean, Africa, Asia and Europe.
Eva is an EY Entrepreneur Of The Year® 2019 award winner in Ontario, and was named one of the Standout 35 globally on the 2018 Women in FinTech Powerlist. Eva is a frequent speaker at events, and was named one of 20 Canadian tech start-up founders to follow by Twitter Canada. Eva holds degrees from Harvard University and Smith School of Business at Queen's University, where she serves on the Advisory Board.
---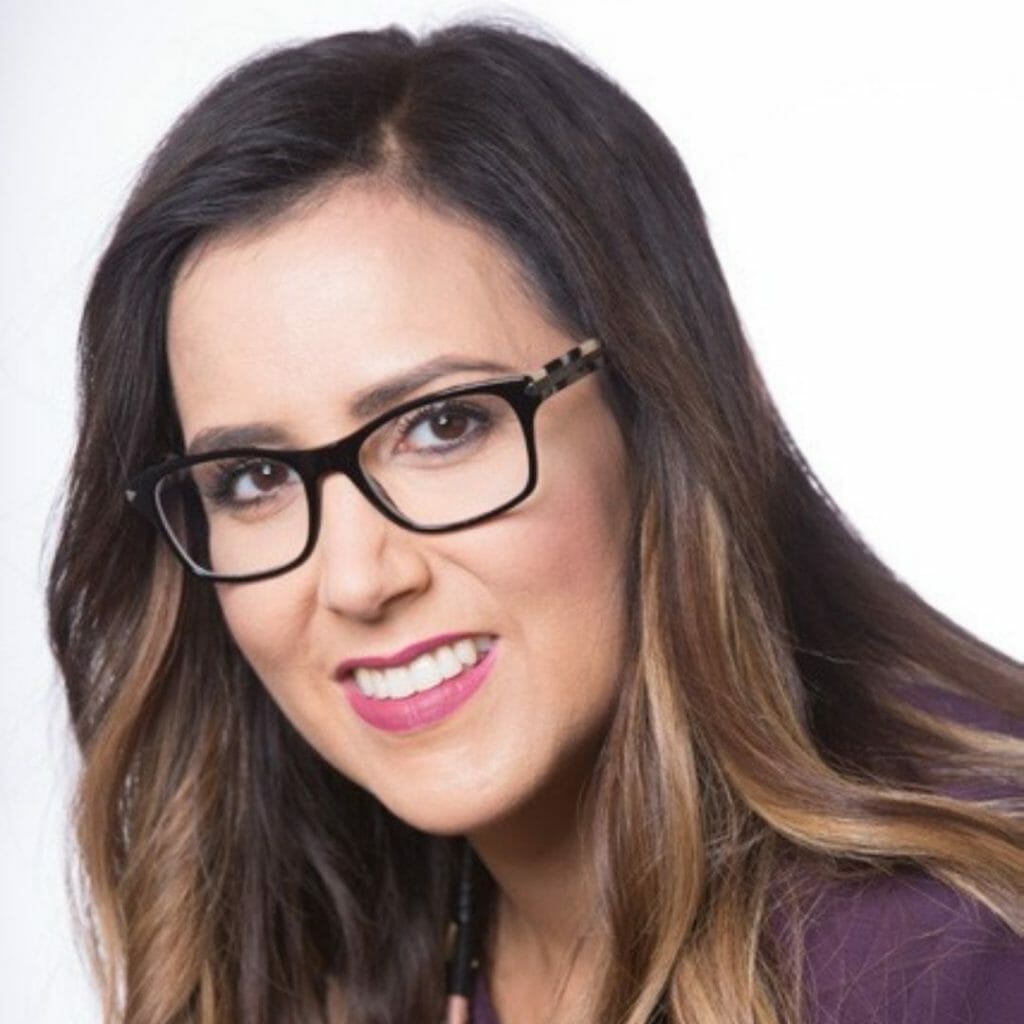 Carinne Chambers-Saini, CEO and co-founder of Diva International Inc.
Carinne Chambers-Saini is the CEO and co-founder of Diva International Inc., a multi-national corporation that manufactures the DivaCup, sold in over 40,000 retail outlets and in 29 countries. Carinne founded Diva in 2001 with her mother, Francine and they became advocates of women's health and disruptors of a male-dominated industry. As a leader in menstrual care, Carinne is also fighting for menstrual equity through Diva's CSR program, DivaCares. She is the Executive Producer of Pandora's Box, a featurelength documentary that explores period stigma worldwide. In 2019, she received the RBC Women of Influence Trailblazer Award, among many other distinguished awards.
---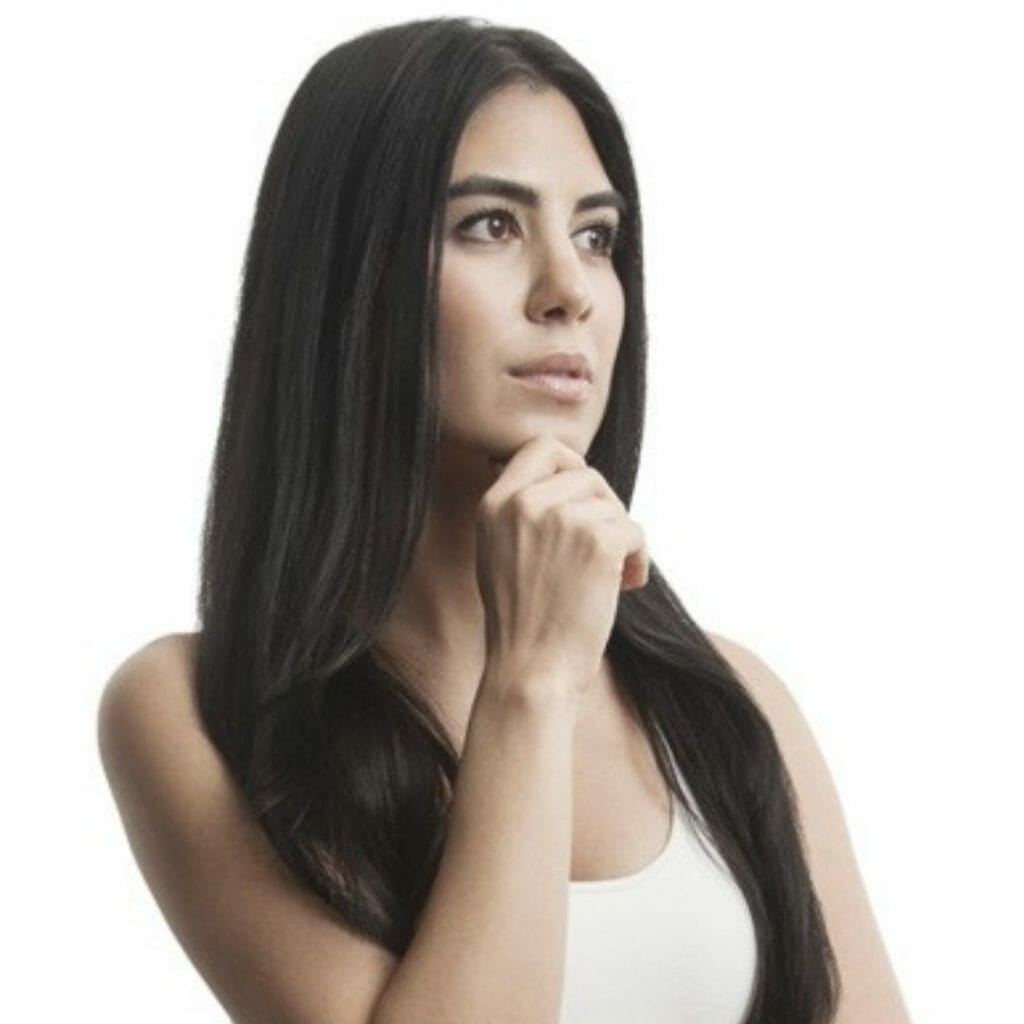 SHAHRZAD RAFATI, CEO of BroadbandTV Corp
Shahrzad Rafati is the Founder and CEO of BroadbandTV (BBTV), a media-tech company that is advancing the world through the creation, distribution, management, and monetization of content.
Shahrzad actively pursues ways to encourage social change and is a champion for equality in all forms. She is passionate about job creation, education, and advancing opportunities for women and girls. In September 2018, Prime Minister Justin Trudeau appointed her to represent Canada on the G20 Business Women Leader's task force, a global initiative to drive actionable, measurable, and results-driven solutions to impact women's economic empowerment.
---
Tonia Jahshan
Founder/President at Sipology by Steeped Tea. Keynote Speaker. W100 Canada's Top Female Entrepreneur 2016.
It has been a wonderful journey steeped in more ups than downs, all of which taught me something about business and, more often than not, about myself. I love sharing the Steeped Tea story in hopes that someone listening will be inspired to take a risk, find their passion and live their purpose. Steeped Tea began in a basement and became a multi million dollar Profit 500 company. That road to success had its fair share of twists and turns, ups and downs and many points along the way where my passion was challenged by doubt.
Perseverance, commitment and focus are some of my core values, honed in real life experience. These principles, fuel my pursuits and help me inspire others to dream big. Creating and inspiring entrepreneurs is what we do through Steeped Tea and the lessons we've learned have value far beyond our industry.
My keynotes are delivered with a good dose of humour and humility. I'm known for connecting with audiences in a way that inspires them to act, rather than listen and leave. Sharing my success through a frank and self- deprecating lens is authentic to who I am, all I stand for and I've learned, the most compelling way to share and inspire lasting change.
My ultimate goal, is to share my story as a way of paving the road for someone else to discover, chase and live their own.
.
---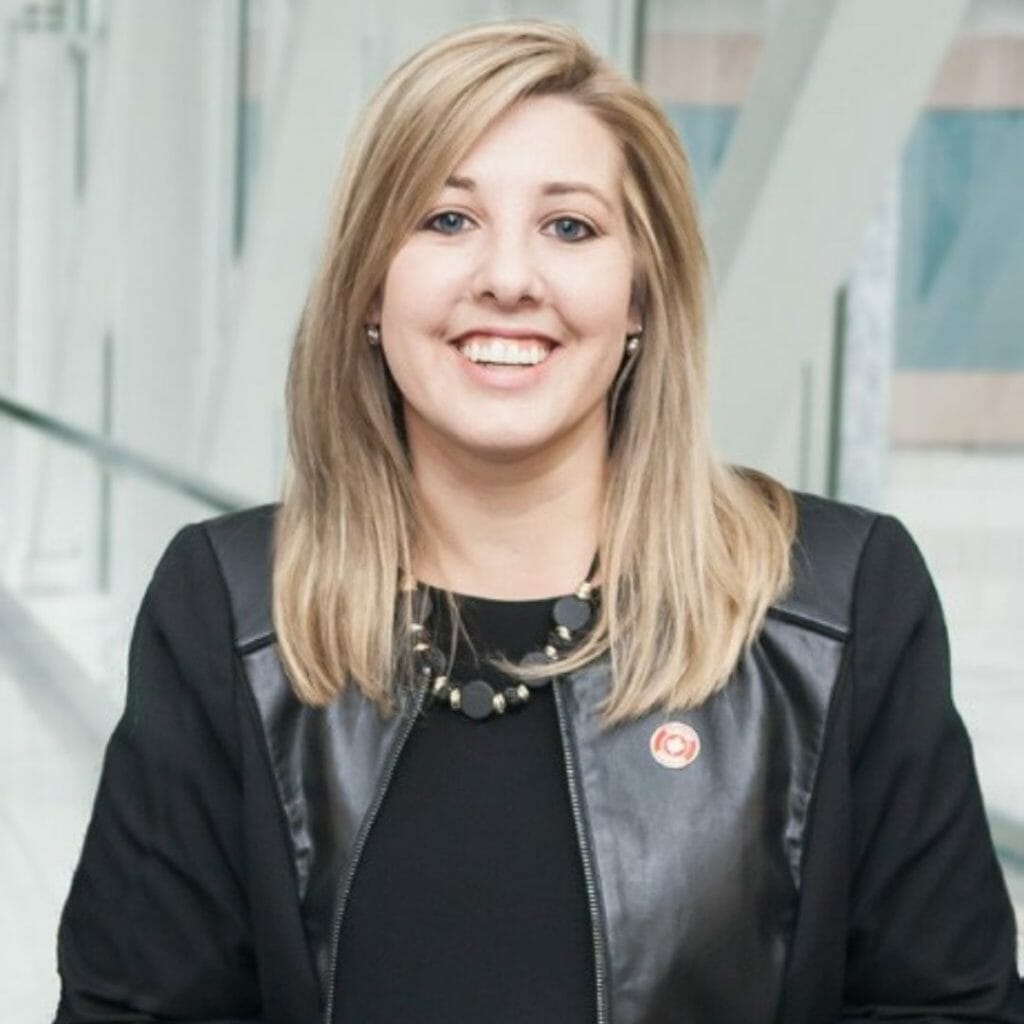 Victoria Lennox, Co-Founder, President and former CEO of Startup Canada
Startup Canada is the national rallying community supporting and giving a voice to Canada's 3.5 million entrepreneurs. She is an innovation policy and program architect, ecosystem diplomat, and an angel investor passionate about fostering equality, hope, peace, and prosperity through entrepreneurship. Victoria is recognized by the United Nations Development Programme and the European Union as one of the foremost experts in entrepreneurship education; ecosystem and program architecture, governance, development and implementation; and, in fuelling entrepreneurship movements and awareness campaigns. As one of Canada's leading proponents of entrepreneurship and innovation, Victoria works alongside government, industry, and entrepreneurs to construct the nation's entrepreneurship ecosystem and to ensure that the right policies, programs, and enabling frameworks and infrastructure are in place to compete and thrive in the Fourth Industrial Revolution.
.
---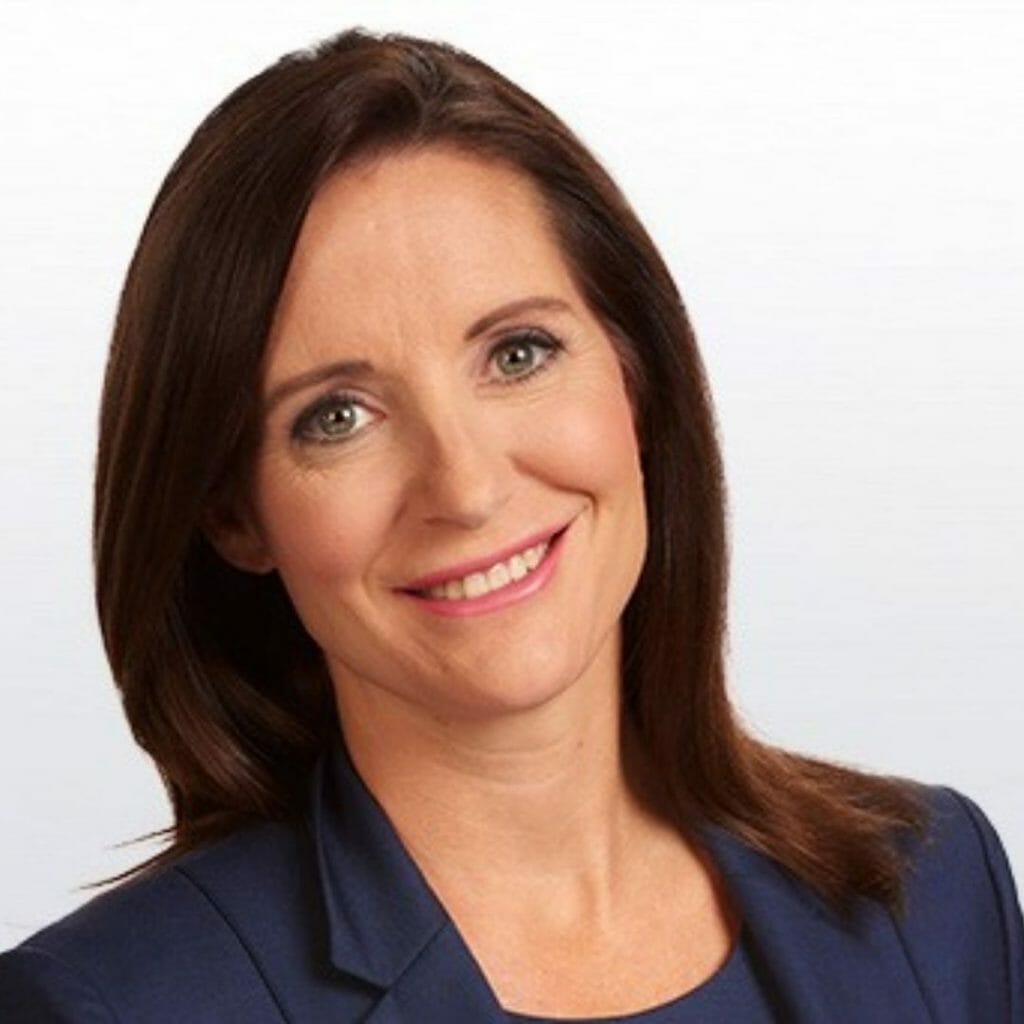 Amanda Lang, Business Journalist & Author, The Beauty of Discomfort
Amanda Lang rejoined BNN Bloomberg in January 2018, returning to the channel she helped create almost 19 years earlier. As New York correspondent, she was a key part of the team that launched BNN Bloomberg's predecessor, ROBTV, in 1999.
Lang has been covering business news in North America for 20 years. She started her journalism career at The Globe and Mail and then the National Post, before moving into television with ROBTV and then CNN.
Lang returned to BNN Bloomberg/ROBTV in 2002 as anchor of the network's flagship morning show before creating and hosting SQUEEZEPLAY, a nightly issues-driven debate show with Kevin O'Leary. In 2009, Lang left BNN Bloomberg to join the CBC as its senior business correspondent. Most recently she worked as an anchor for Bloomberg Television Canada.
Lang studied architecture at the University of Manitoba before becoming a journalist. Her best-selling book, The Power of Why, (HarperCollins, October 2012) explores the connection between curiosity and success. Her second book, The Beauty of Discomfort, was published in 2017.
.
---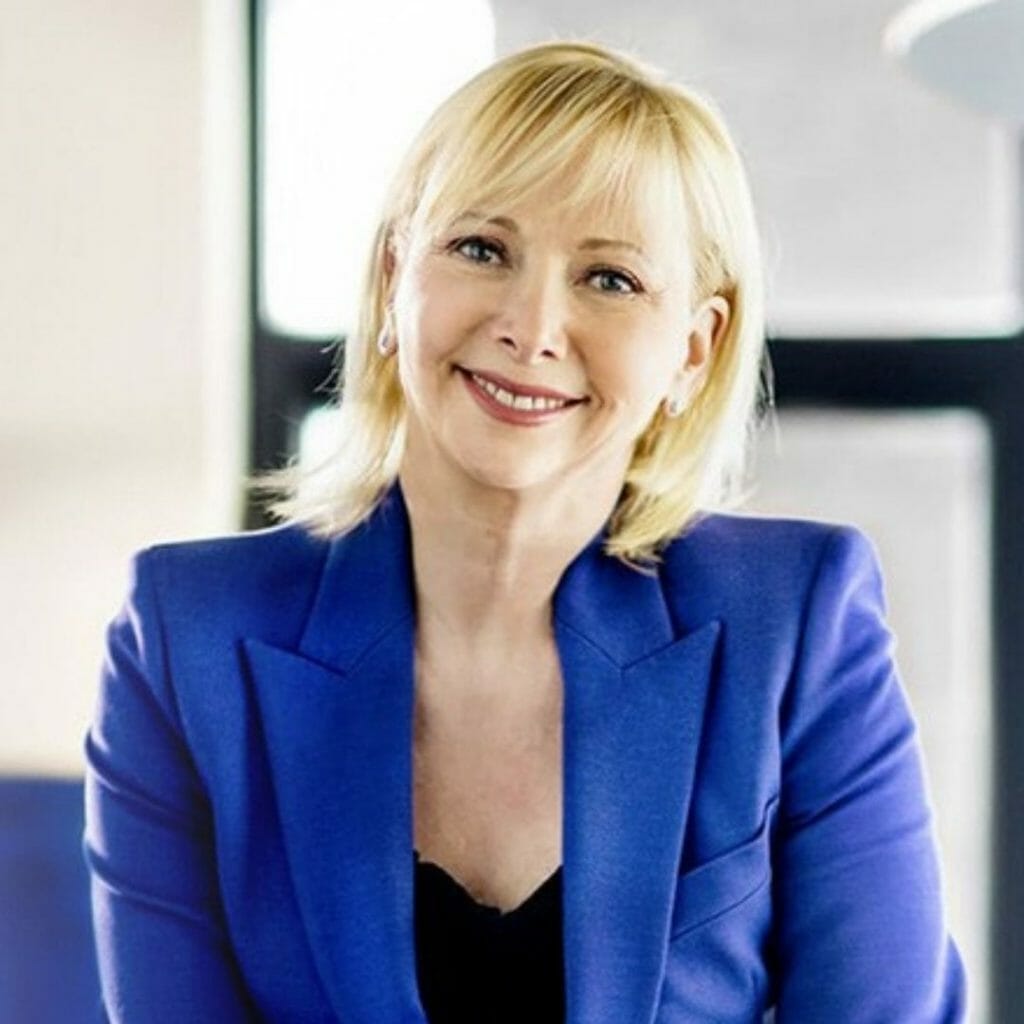 Christiane Germain, Co-Founder & Co-President Group Germain Hotels
As Co-President of Group Germain Hotels, Christiane Germain oversees operations and marketing for all of the Group's properties. Dynamic, tenacious, and inventive, her entrepreneurial qualities have been honoured on several occasions by Canada's business and tourism communities. After over 30 years in the industry, Christiane is especially proud to be able to offer career opportunities to people who share the values of the Group Germain Hotels family.
Committed to the economic vitality of the country, Christiane attaches great importance to the development of Canadian talent, which she supports particularly through the local procurement policy implemented by the Group. In addition to presiding over a growing business, Christiane Germain is chair of the board of directors of the Musée national des beaux-arts du Québec and is involved in supporting numerous charities.
.
---
Carolyn A. Wilkins, Senior Deputy Governor Bank of Canada
Carolyn A. Wilkins was appointed Senior Deputy Governor for a term of seven years beginning May 2, 2014. In this capacity, she oversees the Bank's strategic planning and economic and financial research. As a member of the Bank's Governing Council, she shares responsibility for decisions with respect to monetary policy and financial system stability. Ms. Wilkins also oversees the Bank's analysis of international economic developments in support of monetary policy decisions. She is a member of the Bank's Board of Directors.
Ms. Wilkins is the Bank of Canada's G20 and G7 Deputy. She represents the Bank on the Financial Stability Board (FSB) Plenary and is a member of the FSB's Standing Committee on Assessment of Vulnerabilities. She is also a member of the International Monetary Fund's High-Level Advisory Group on Finance and Technology and the Group of Trustees of the Principles for Stable Capital Flows and Fair Debt Restructuring at the Institute of International Finance. She previously represented Canada on the Basel Committee on Banking Supervision (BCBS) and co-chaired the BCBS Working Group on Liquidity.
.
---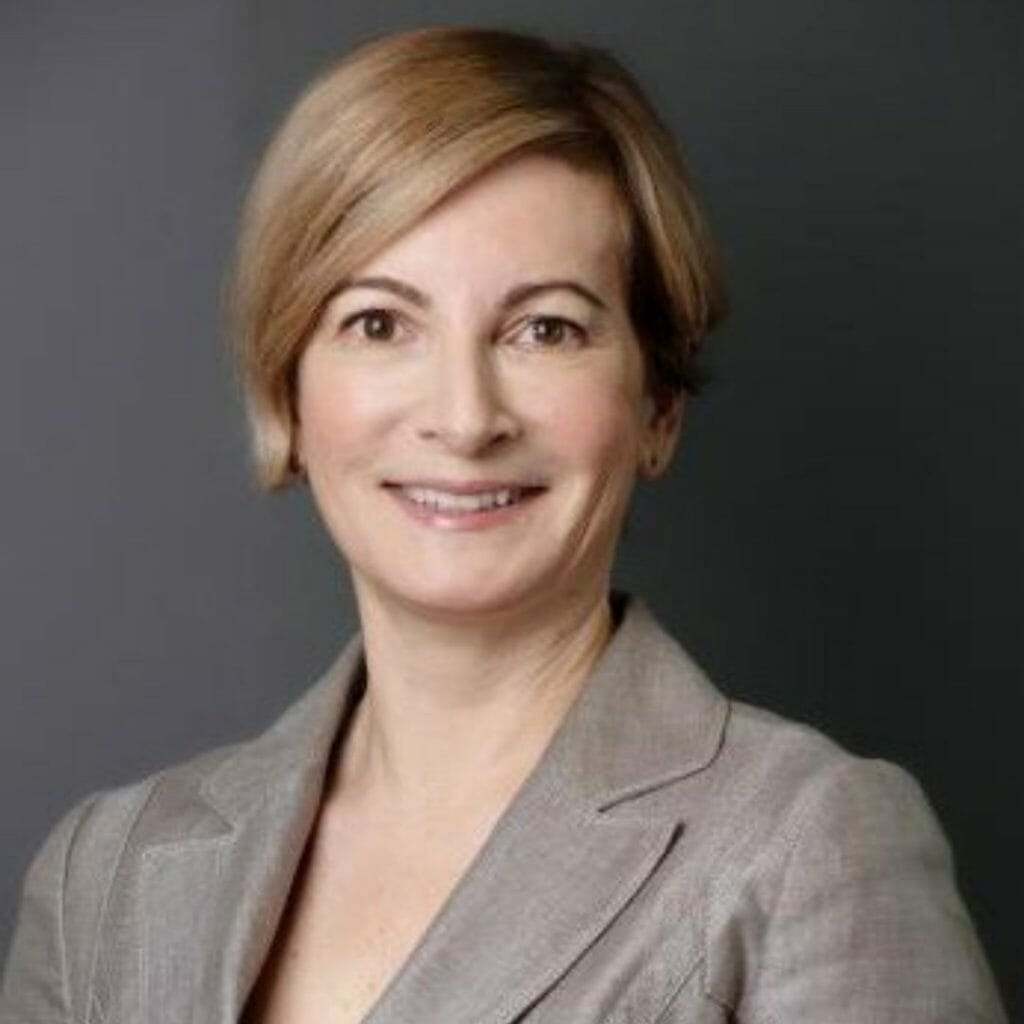 Catherine Roome, President and Chief Executive Officer, Technical Safety BC
Catherine is a courageous, visionary leader who is relentlessly driven to change the world and believes that people have an extraordinary ability to bring a shared vision into reality. Her passion and commitment to growing the next generation of leaders inspires the modern, diverse people practices at Technical Safety BC.
One of BC's senior leaders in the engineering and technology sector, Catherine has consistently delivered game-changing strategies that use technology innovation for public good. A "futurist," she is building Technical Safety BC's place in the algorithmic economy using predictive insights to create long-term, sustainable social and financial value, as she steers the organization towards its vision of Safe technical systems. Everywhere.
.
---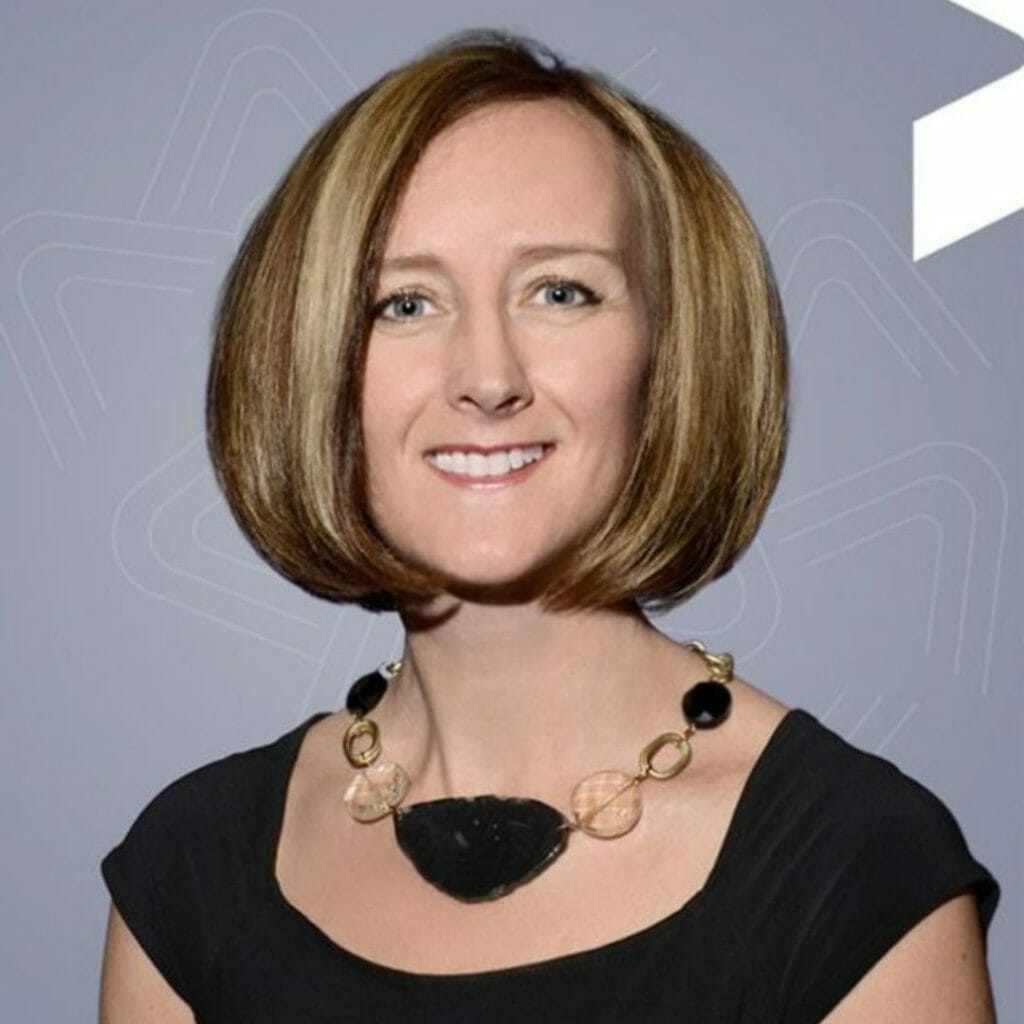 Laurie Schultz, President & CEO, Galvanize
With 30 years of experience, Laurie has led several multimillion-dollar software businesses where she has both doubled revenues and doubled profits by empowering change and relentlessly focusing on the "right critical few."
Since being appointed CEO of Galvanize in 2011, Laurie has successfully repositioned the company to one of Canada's top 100 and Best Managed employers; enjoying "top quad" analyst recognition on a build/buy/re-brand formula obsessed with disrupting its category while profitably delivering high double digit revenue growth.
.
---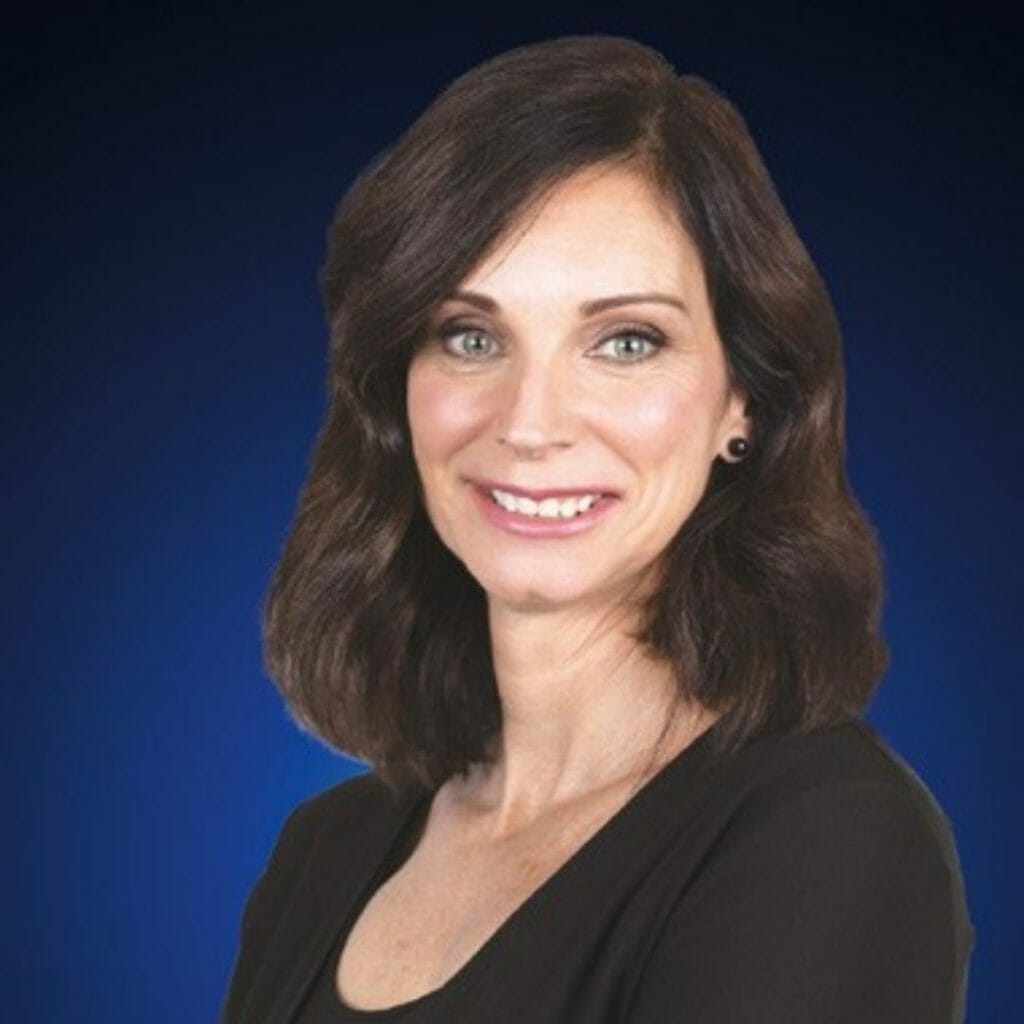 Jennifer Safruk, Vice President, Sales and Product Management, Mobile Samsung Canada
As Vice President of Sales and Product Management for Samsung Canada's mobile division, Jennifer Safruk is a veteran technology and mobile communications executive with extensive experience at some of the world's largest technology companies.
Jennifer is responsible for overseeing the mobile sales and product management teams for Samsung Canada, including the company's integral relationships with carriers and retailers.
Prior to joining Samsung, she spent more than three years as Vice President at HTC working in Canada and the U.S., oversaw North American Sales for Symphony Teleca, and was instrumental in the launch of Palm's webOS.
Jennifer began her mobile career with Openwave in Canada in the early days of the industry, where she helped launch the first WAP gateway and location-based services in Canada. Jennifer earned a Master degree in Political Science from McMaster University in Hamilton, Ontario, and holds a Bachelor of Arts from Queen's University in Kingston, Ontario.
.
---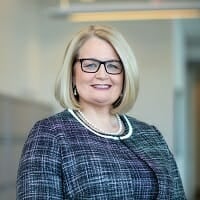 Mairead Lavery, President, and Chief Executive Officer Export Development Canada
Mairead Lavery joined Export Development Canada in 2014 as Senior Vice-President for Business Development. From day one, she has been a passionate promoter of the Crown corporation and Canada's exporters. Appointed President and CEO on February 5, 2019, Mairead is determined to see EDC help thousands more Canadian companies "go, grow and succeed internationally."
Prior to EDC, Mairead held numerous executive roles at Bombardier. During sixteen years, she managed large and complex portfolios, including Finance, Strategy, Business Development and Business Transformation. Since coming to EDC, her focus has been on expanding the Crown corporation's impact in support of Canadian exporters by understanding their needs and championing their objectives here in Canada and in markets around the world.
---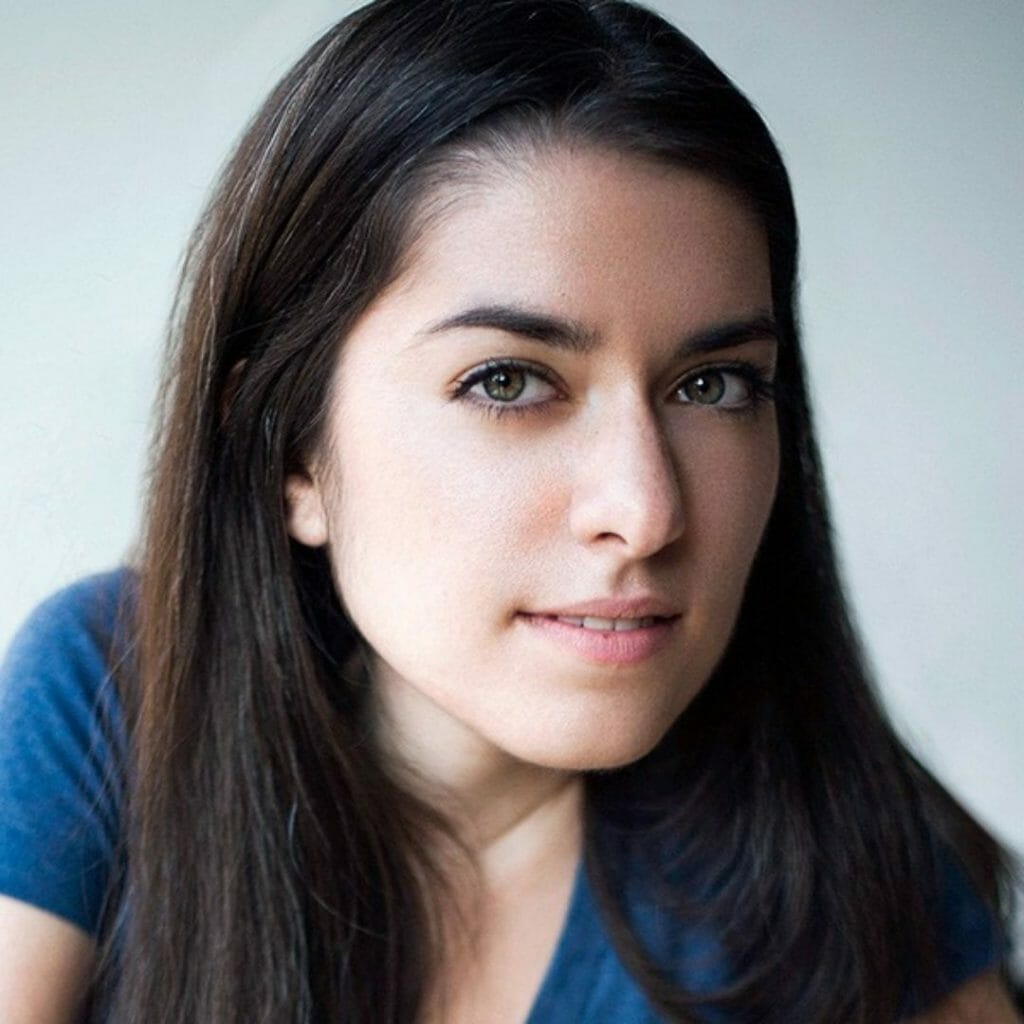 Maayan Ziv, Founder and CEO AccessNow
Maayan Ziv is an activist, a photographer and an entrepreneur based in Toronto, Canada. From a young age, Maayan challenged norms and worked within her community to increase awareness of disability issues and improve accessibility. Living with Muscular Dystrophy, Maayan is a passionate and relentless advocate for creating a more accessible world. In 2015, Maayan founded AccessNow, a crowdsourced app to map the accessibility status of locations worldwide. She has since been a regular media commentator in the media on topics such as disability and inclusion. In 2016, Maayan received the City of Toronto Access Award and the David C. Onley Leadership in Accessibility Award in recognition of her innovative solutions and commitment to improving the lives of people of all abilities.
---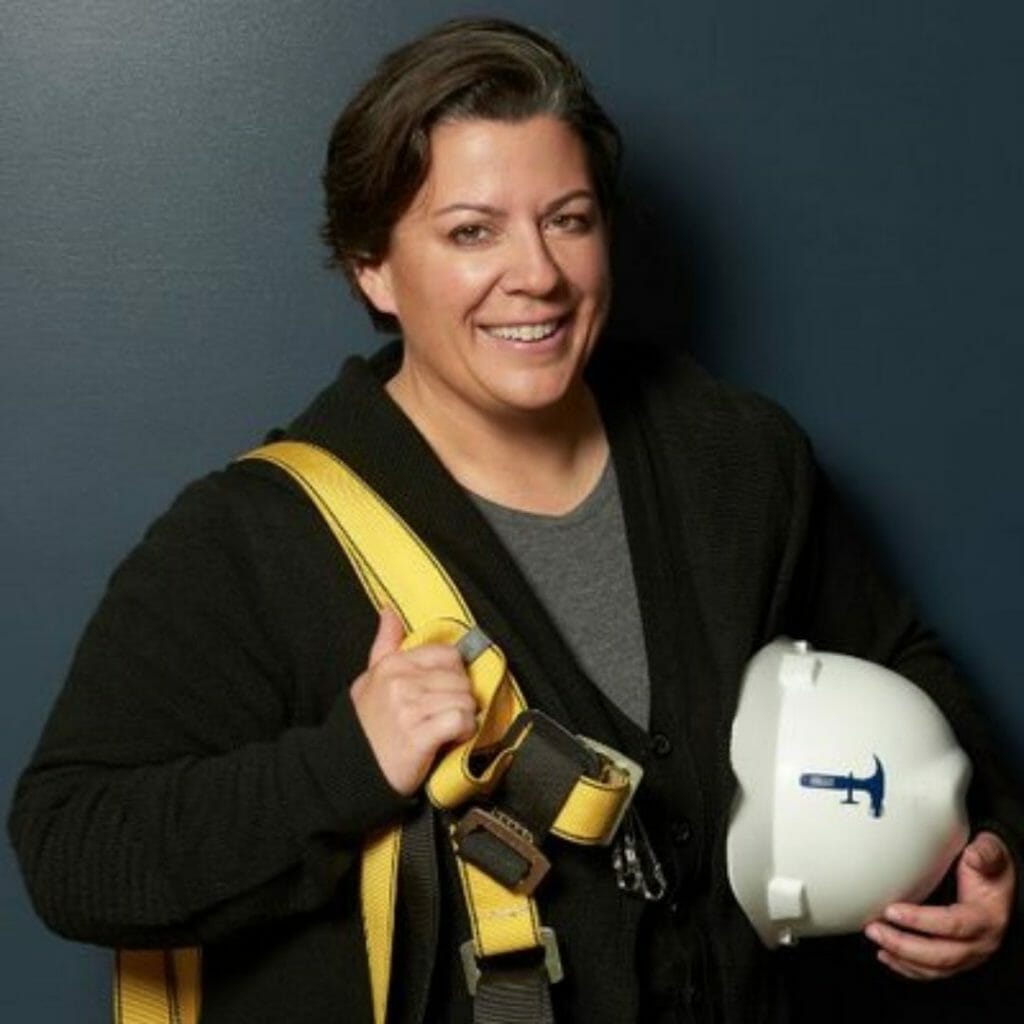 Mandy Rennehan, CEO, Freshco
When Mandy Rennehan was twenty years old in 1995, she founded Freshco. The company is a full-service 24hour on call retail maintenance provider which covers all of Canada and the eastern U.S.A. Being the first female in a male-dominated industry, Freshco is now the most successful retail maintenance and construction company in Canada. Her high-profile clients include Apple, The Gap, Nike and Tiffany & Co. She is paving the way for more women to enter male-dominated industries and encouraging them to be entrepreneurs.
---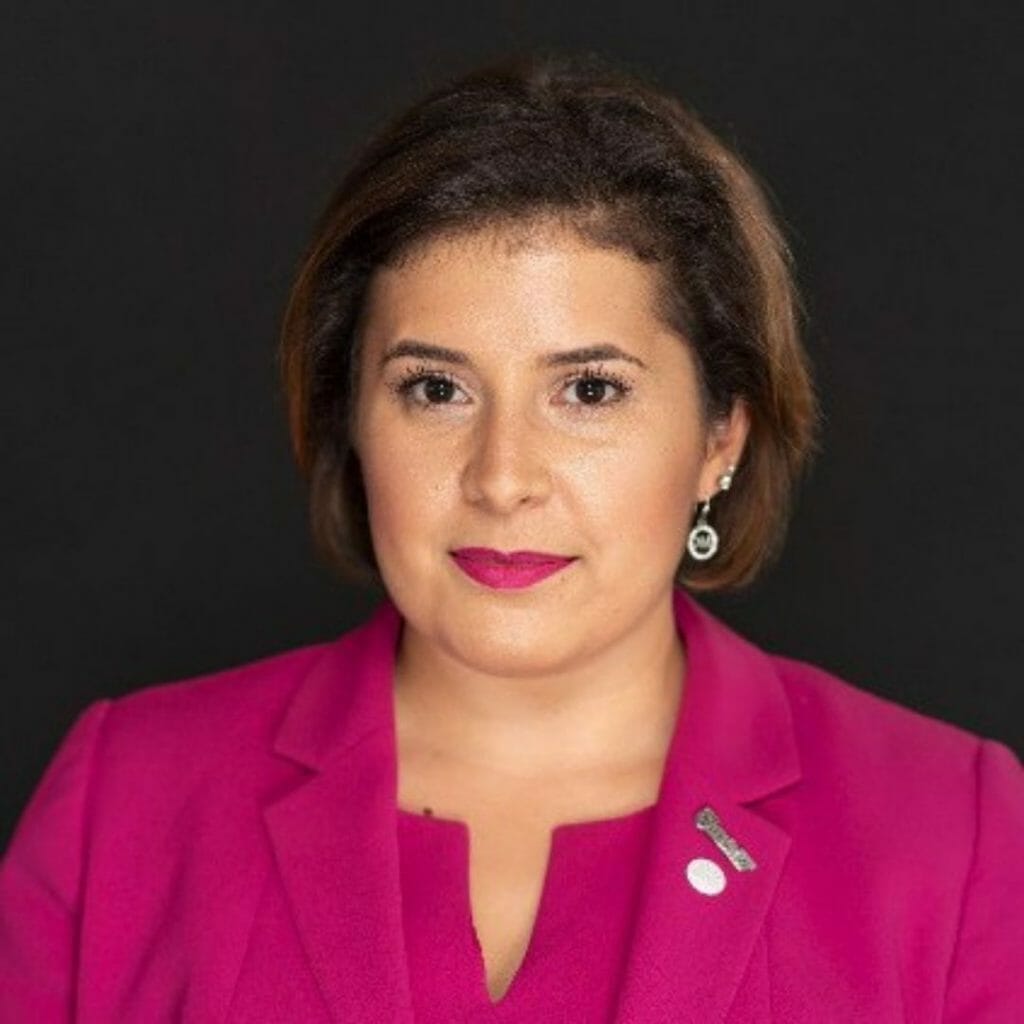 Melissa Kargiannakis, Founder and CEO of skritswap
Melissa Kargiannakis is the award-winning Founder and CEO of skritswap – a start-up that swaps complex jargon into plain, easy-tounderstand language. Melissa won the Top 100 Most Powerful Women in Canada. She's also won awards from the Queen of England and the Women of Influence RBC Canadian Women Entrepreneur Awards. She led skritswap to win the Top 20 Most Innovative Companies in Canada. Melissa exemplifies tenacity, grit, and impressive intellectual horsepower. She gracefully balances both approachable vulnerabilities with never-ending strength. Melissa has a history of radical leadership. She brings zest and charm to any conversation. She has been leading teams for the last decade from her university dorm room to Silicon Valley today. Melissa has published her Master's research and would love to hear from you on Twitter or LinkedIn.
---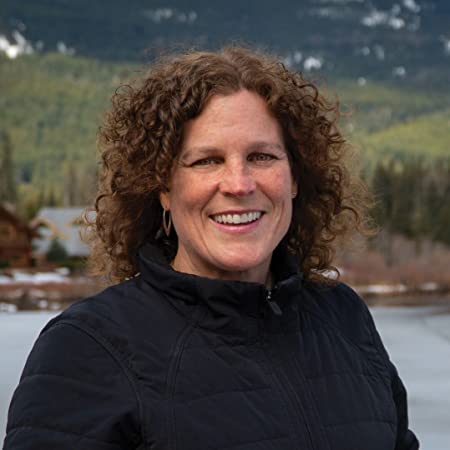 Melissa Kargiannakis, Founder and CEO of skritswap
Melissa Kargiannakis is the award-winning Founder and CEO of skritswap – a start-up that swaps complex jargon into plain, easy-tounderstand language. Melissa won the Top 100 Most Powerful Women in Canada. She's also won awards from the Queen of England and the Women of Influence RBC Canadian Women Entrepreneur Awards. She led skritswap to win the Top 20 Most Innovative Companies in Canada. Melissa exemplifies tenacity, grit, and impressive intellectual horsepower. She gracefully balances both approachable vulnerabilities with never-ending strength. Melissa has a history of radical leadership. She brings zest and charm to any conversation. She has been leading teams for the last decade from her university dorm room to Silicon Valley today. Melissa has published her Master's research and would love to hear from you on Twitter or LinkedIn.
---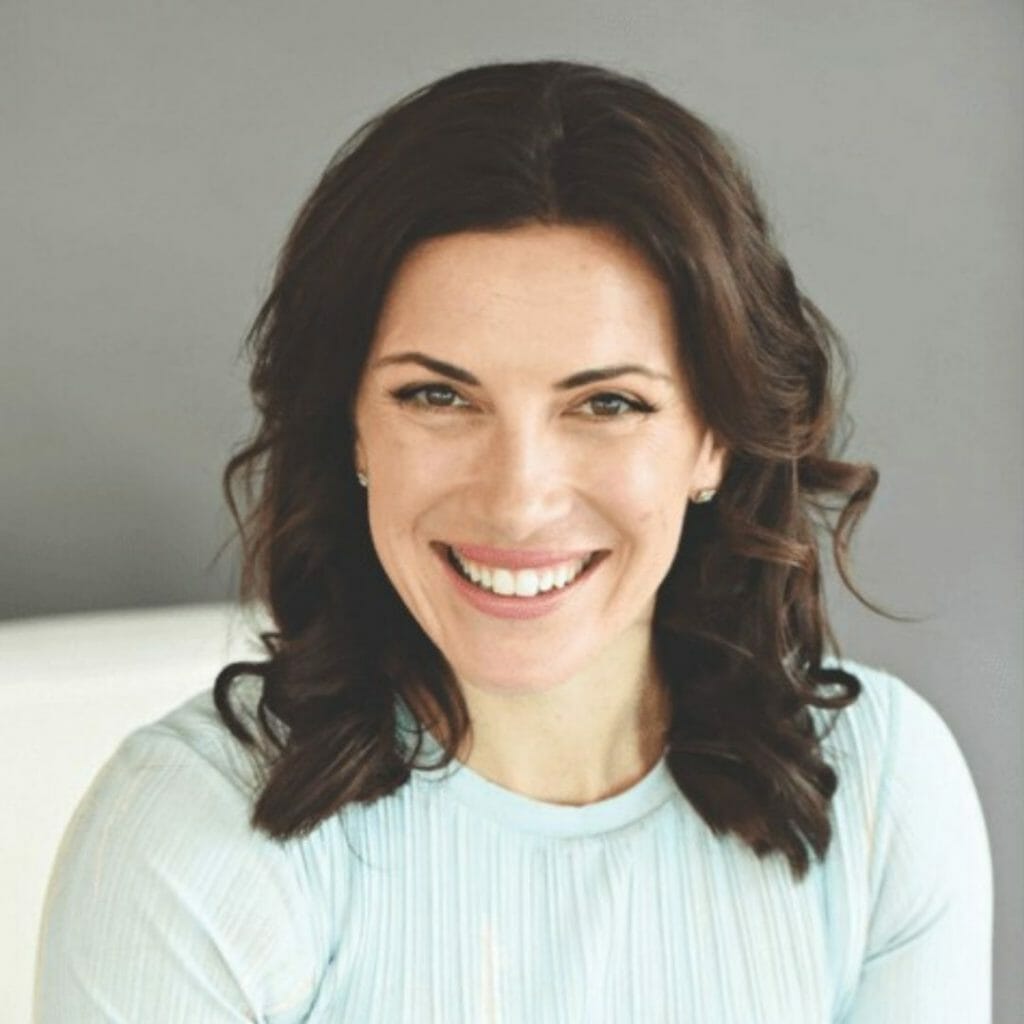 Shannon Lewis President, Canadian Media Directors Council
An executive communications leader, with 18+ years of international experience in the advertising, media and communications industries. Passionate and driven. Shannon champions CMDC's business objectives with sound strategy, inspired creativity, and humanity.
Her mission is to shape the new direction of CMDC. Shannon's operating mandate is to bolster trust by delivering greater – and lasting – value to CMDC members and partners. Currently, CMDC member media agencies account for 80 per cent of the total annual advertising investment in Canada. CMDC actively operates to ensure a fair & progressive marketplace on behalf of its clients, agencies, and media partners.
---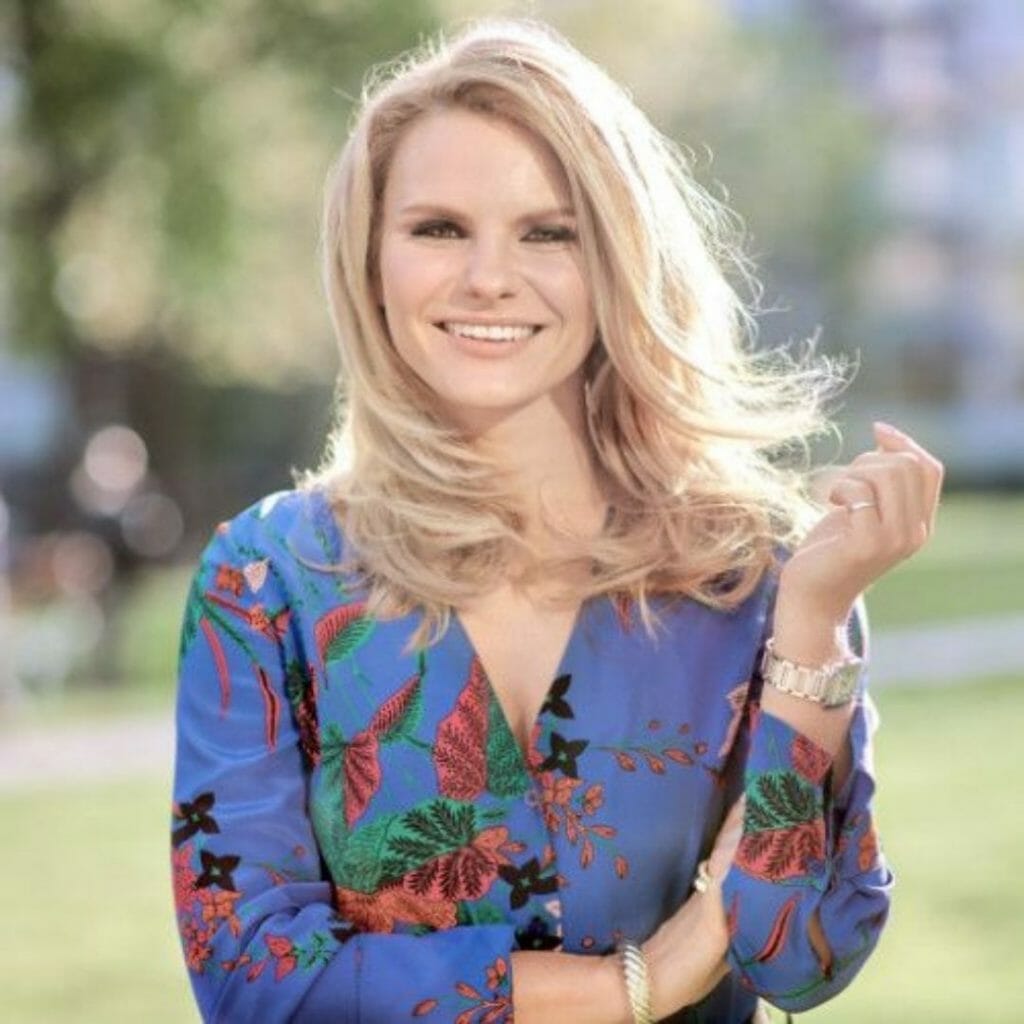 Michele Romanow, President & Co-Founder and President, Clearbanc
Tech Titan, Michele is the youngest ever entrepreneur to join CBC's hit show Dragons' Den. She previously cofounded e-commerce platforms SnapSaves (acquired by Groupon) and Buytopia. Michele is ranked in WXN's "100 Most Powerful in Canada" and listed as the only Canadian on Forbes' "Millennial on a Mission" list. She is a director on the board of Vail Resorts, Freshii, SHAD, Smith School of Business and League of Innovators.
---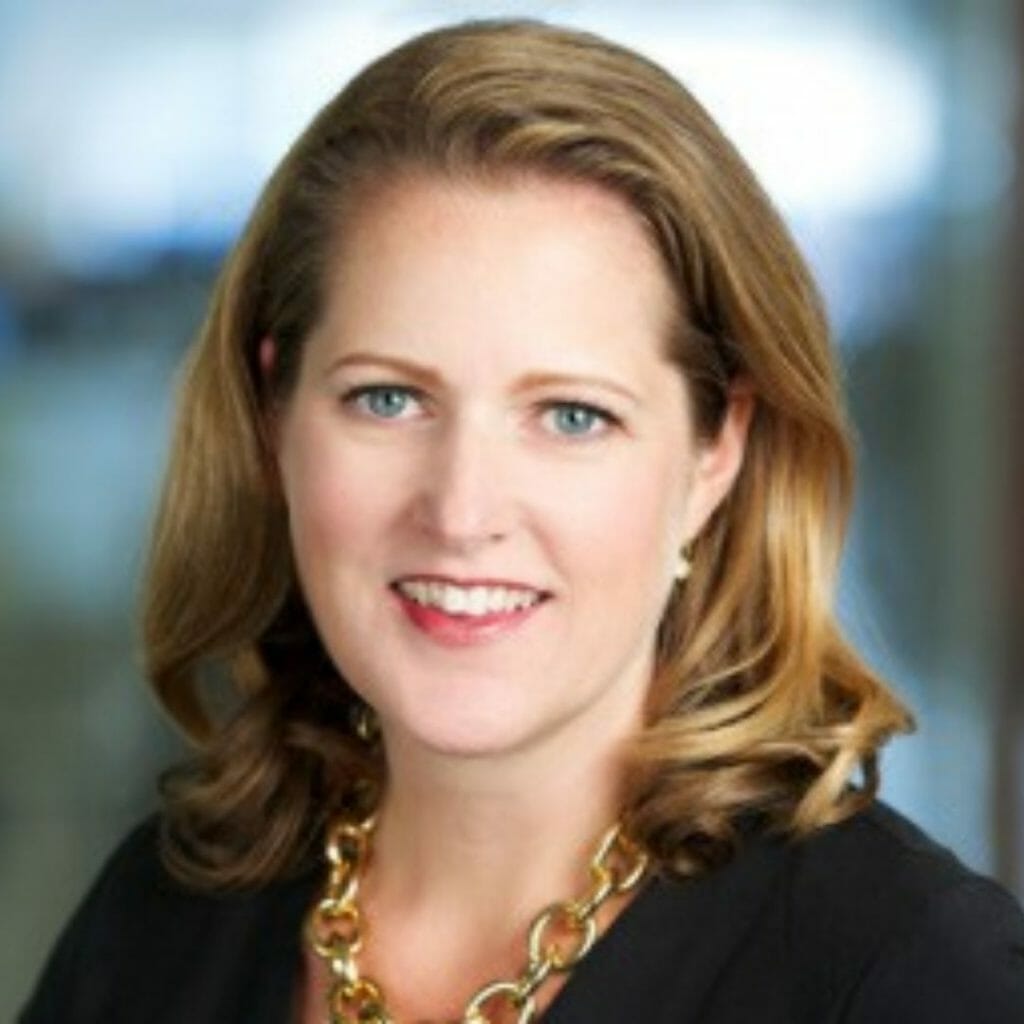 Andrea Stairs General Manager, eBay Canada & Latin America
As the general manager of eBay Canada & Latin America, Andrea Stairs leads the regional strategy and operations for one of the world's largest online marketplaces. In this role, Andrea is responsible for delivering buy- and sell-side services to eBay's community of Canadian and Latin American users – from individual consumers to established brands and retailers – and for overseeing eBay's Canada & Latin America's functions, including marketing, product management, business development, and public and government relations.
---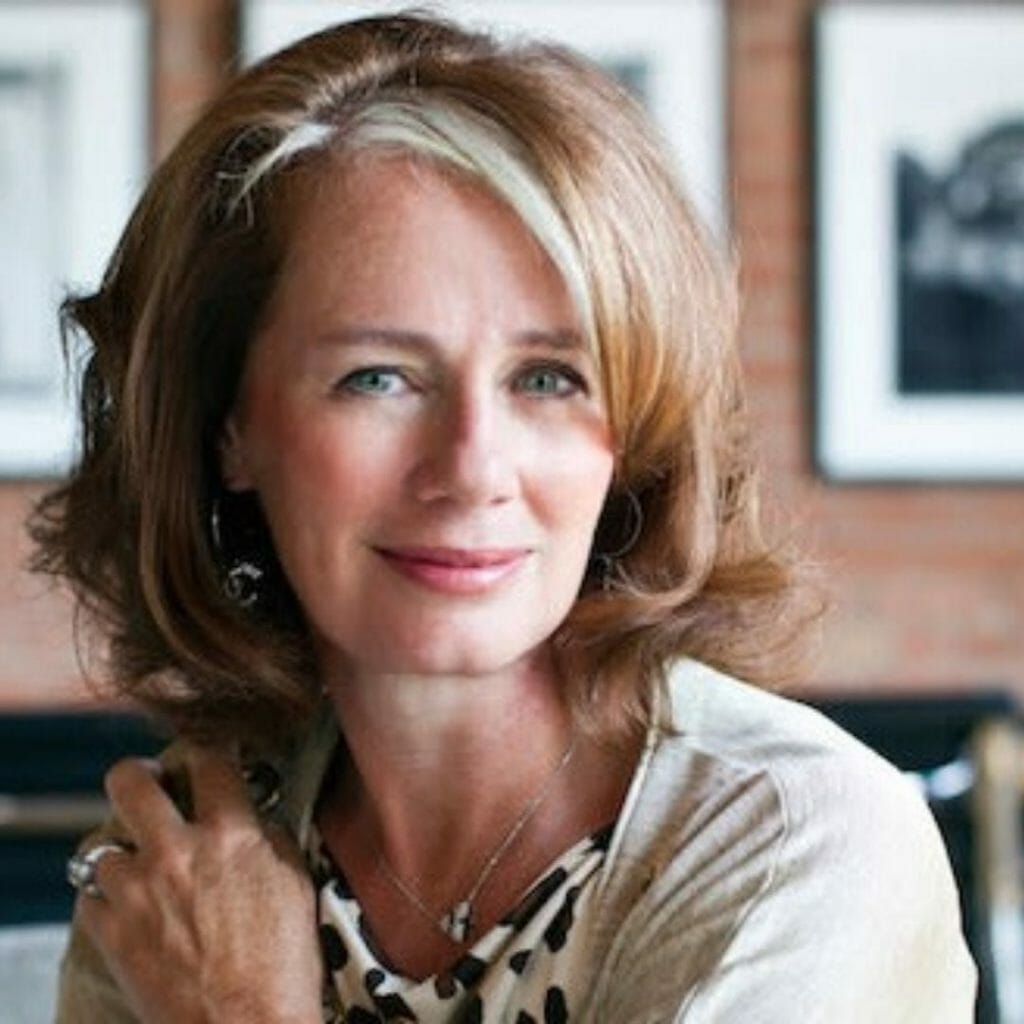 Arlene Dickinson, General Partner of District Ventures Capital
Arlene Dickinson is the General Partner of District Ventures Capital, a venture capital fund focused on helping market, fund and grow entrepreneurs and their companies, in the food and health space.
She is a three-time best-selling author and accomplished public speaker. Dickinson is widely recognized for her role as a Dragon/Venture Capitalist for over 12 seasons on the multi-award-winning television series, Dragons Den.
Ms. Dickinson's leadership has been recognized many times, including Canada's Most Powerful Women Top 100 Hall of Fame, the Pinnacle Award for Entrepreneurial Excellence, as well as PROFIT and Chatelaine's Top 100 Women Business Owners. She is a Marketing Hall of Legends inductee and a proud recipient of the Queen Elizabeth Diamond Jubilee Award. Dickinson has served for many years as an Honourary Captain in the Royal Canadian Navy.
---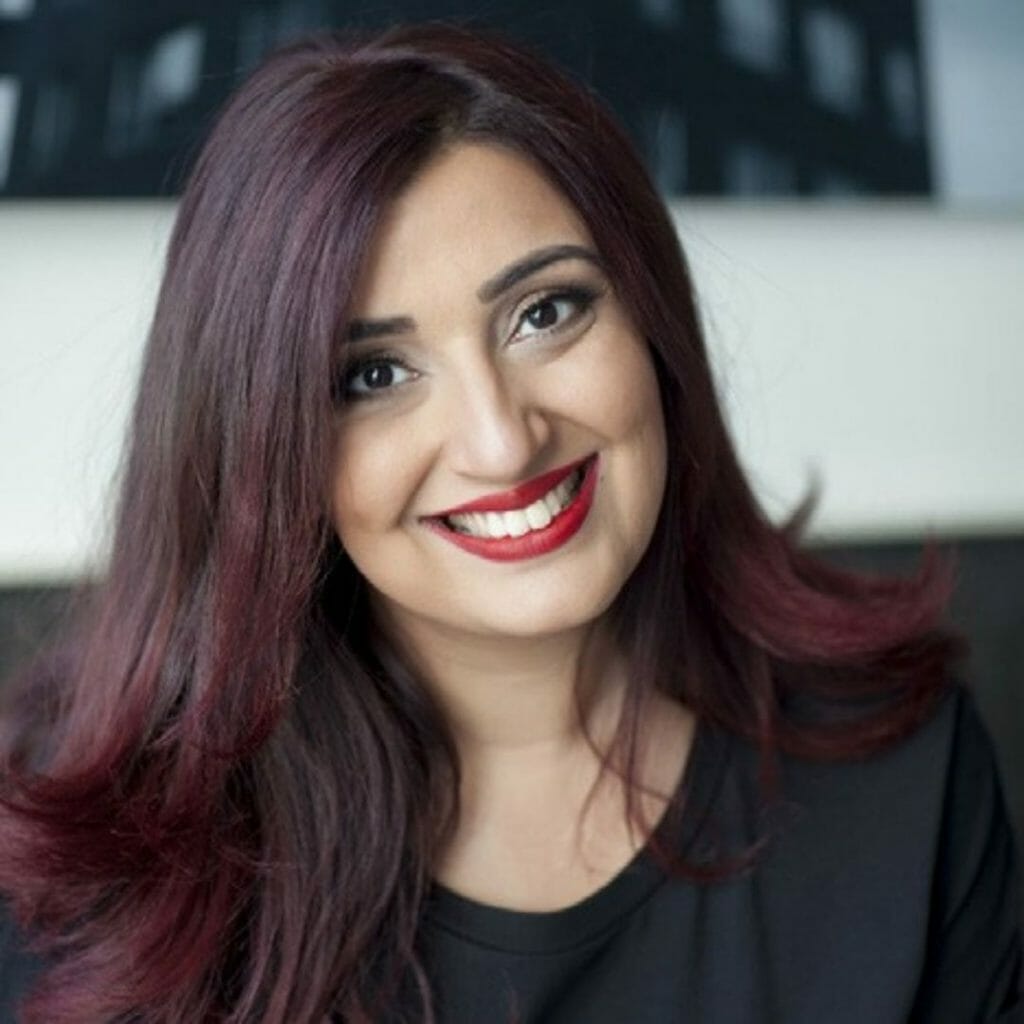 Samra Zafar, Speaker, Author, Human Rights Advocate
Samra Zafar is an award-winning international speaker, bestselling author, and social entrepreneur who advocates for equity, inclusion, and human rights. After escaping a decade of abuse living as a child bride in Canada, she pursued her education as a single mother working multiple jobs and completed her Bachelor's and Master's Degrees in Economics from the University of Toronto with the highest distinction, winning over a dozen awards and scholarships. She was named the top student in Economics and was the recipient of the most prestigious John H Moss Award, a $17k scholarship awarded to the single most outstanding student across the University's three campuses.
---
---
---
---