Joanna Griffiths, Founder, and CEO at Knix 
Joanna Griffiths's road to the business world has been full of thorns and hurdles, each one bigger and more potent than the first. To overcome those obstacles was no child's play. However, Joanna's sheer will and determination did not just help her emerge as a powerful women icon but also as one climbing the ladders of success. Griffiths launched Knix in 2013 but her subsequent efforts to gain investment was not just a hard task but one where she was discriminated against. For what? Being pregnant!
So often a woman's potential has been doubted and when the same happened to Joanna, she was left flabbergasted. During her first pregnancy, an investor mentioned how they wouldn't invest in a company whose founder was about to go on maternity leave. Although it was a crushing experience for Joanna, she did not let that get to her. In a recent investment round, Joanna was pregnant with twins when she closed a deal and managed to raise $40 million while making a statement that she would not collaborate with anyone who questions her ability to work just because she was a woman carrying the most beautiful gift of nature.
Her efforts resonate with the success of Knix which is an intimate apparel company. The official website of Knix states, "Through our innovative products and our engaged community, we are empowering people everywhere to be unapologetically free. We involve our customers every step of the way and by listening and iterating, we are creating intimate apparel that you'll love to live in. We currently sell a broad array of products including underwear, bras, tanks, t-shirts, and loungewear."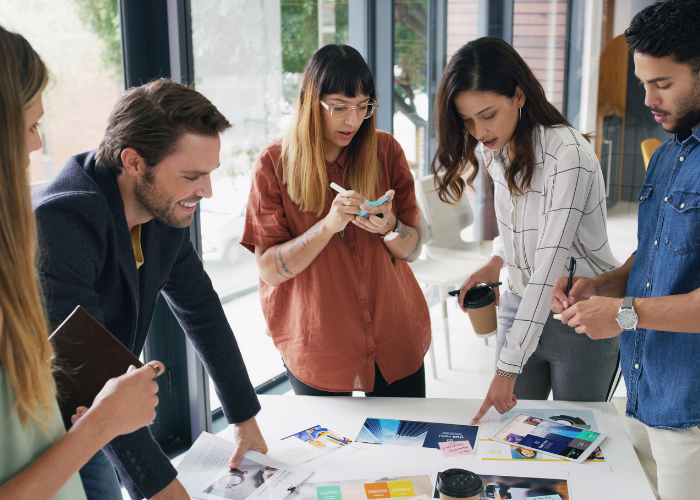 Through a focus on product innovation and the brand's mission to empower women to be unapologetically free, a Knix item is now sold every 7 seconds, and the company has shipped over half a million orders in the last twelve months alone. Knix was recently named the 6th fastest growing company in Canada with over 3800% 3-year growth. Recently, Joanna along with her brother Dr. Griffiths also helped provide PPE kits and masks for healthcare workers across the country. Together, they managed to raise a significant amount which also went towards noble efforts.
For her active work towards women empowerment and championing the hushed topics surrounding fertility, body inclusivity, postpartum and mental health, Joanna Griffiths has been applauded around the globe. She has also been felicitated with many awards and honors including the Retail Council of Canada Marketing Innovation Achievement Award, Women Of Influence Start-Up Entrepreneur of the Year award, among others. Joanna is truly an embodiment of pure willpower, belief in oneself, and resilience and hence, an inspiration for many women across the globe!
Side note: For more such inspiring tales and stories or the latest news on what's happening in the business world, don't forget to subscribe to the Canadian SME Small Business Magazine.