These are extraordinary times, and Canadian small and medium-sized businesses are completely bearing the brunt. There exist eager entrepreneurs who are always in the running to make their business thrive, but often they don't know where to start. Businesses that are in "The Know", surely know that Small Business Expo is their secret weapon when it comes to connecting with their ideal prospects and finding resources. The Small Business Expo presented by CanadianSME Small Business Magazine ensures that small businesses of today and coming times are rightly-equipped with knowledge, the right insights, tools and resources, and also well-prepared for the new normal, creating an ecosystem where people can attend without any cost and do business.
Two years ago, the CanadianSME Small Business Expo reached new heights in supporting the benefits of Canadian small business owners. It was a very successful event with more than 1500 business people including business leaders, small business owners, entrepreneurs, and experts joining together to make the event a game-changer. With more than 45 exhibitors with 42 speakers around Canada, they hosted 7 distinct workshops and 7 uplifting panel discussions. In addition, they had remarkable keynote speakers from their major sponsors, Cisco and Lenovo, as well as a greeting from Pambeet Sarkaria, Hon. Small Business Minister.
In 2021, the CanadianSME Small Business Expo's goal was to give small and medium-sized businesses apt knowledge and tools and to connect them with entrepreneurs from every walk of their life. Their solid assistance for the small and medium-sized businesses is consistently second to none and when it comes to nurturing aspiring and young entrepreneurs with the perfect networking opportunities in order to help them create new business opportunities, CanadianSME Small Business Magazine never steps back. This is not only an opportunity to start a business, following, but also permits small and medium-sized business owners to promote their products and services. The CanadianSME Small Business Expo has one aim to which they are dedicated: giving already existing SMEs a stronger market presence in today's cut-throat competitive economy.
At the CanadianSME Small Business Expo 2022, their theme is Resilience, Recovery, and Reinvention, where they will be speaking about entrepreneurial resilience in challenging times, cloud and technology, small business leadership, in order to revolutionize one's small business, along with cash flow tips from robust financial experts, live Q&A, mental health, and more. This year's event continues their determination to support Canada's small and medium-sized businesses with proud sponsors including UPS, RBC, and Ricoh Canada. CanadianSME believes that when entrepreneurs and business leaders from diverse industries come together in order to support each other, extraordinary things happen. It is nothing short of magic. Just like the past two years, they expect a remarkable turnaround of industry experts from diverse sectors and every walk of life.
---
About CanadianSME Business Expo 2022
CanadianSME Small Business Expo 2022 is the platform where entrepreneurs will have the unmissable opportunity to connect and network with more than 3,000 business experts across Canada. And this is not everything. With many big and prosperous names from different industries all under one roof, everyone has an opportunity to share their innovative ideas, insights and knowledge to display their craftsmanship and best services to Canada and around the world. Small Business Expo will be hosting business professional workshops, live Q&A sessions from seasoned CEOs, and keynote sessions by top-level industry experts so that everyone has their questions answered. These are just a few of the many amazing things on the agenda at this exclusive business event. And this is simply the one business leaders and aspiring entrepreneurs should not miss.
---
Why Attend the Small Business Expo 2022?
Click To Tweet
Why Small Business Expo 2022 Is Unmissable?
Times are tough and some small businesses are struggling to survive. Contrastingly, some others were able to get through without facing obstacles. So, how do these businesses manage to keep themselves afloat during such difficult times? That's what CanadianSME Small Business Expo wants to bring through the event to every small business owner and entrepreneur who wants to learn entrepreneurial resilience in tough times.
At the Small Business Expo 2022, established companies, startups, and entrepreneurs attend groundbreaking workshops, forge new business relationships, enjoy fast networking and explore new products and services that many other companies do not even know exist. What's really exciting is that the event is a podium where individuals find new customers day in and out. The Small Business Expo is exclusively designed to help business owners maximize their potential and scope, all at this amazing one-day event. This particular event caters to small business owners, entrepreneurs, startups or anyone else who would like to know more about starting their own business, becoming resilient and innovative during difficult times, or even a career as a public speaker. This event will help them bag the best tech tips, resources, and successful business tips from diverse industry experts to keep their small businesses on track even when the road is rough.
Making the CanadianSME Small Business Expo 2022 a must-attend event on one's marketing calendar will help them know what it takes to be a successful entrepreneur and business leader. One should make it a habit to attend this whenever it is hosted since it is highly productive and effective.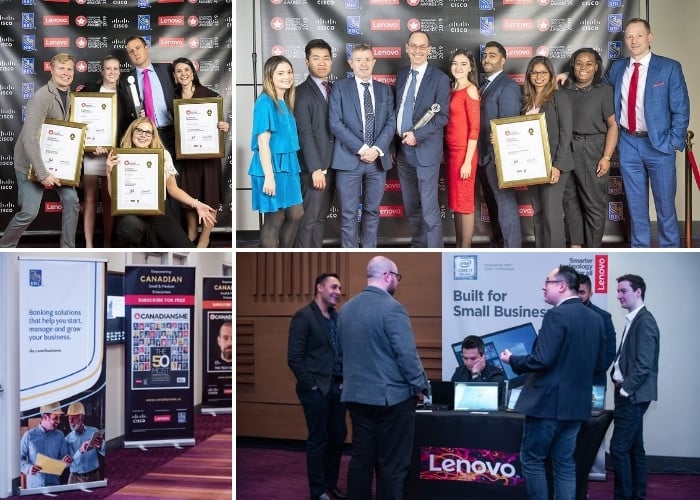 Discover State-of-the-Art Technology: At CanadianSME Small Business Expo 2022, entrepreneurs and business owners will have a podium to explore the trending tech marvels from around the world that can be a boon to their small business growth.
Renewed Partnerships: The Expo offers attendees the chance to meet multiple business leaders and exchange ideas under one roof. This is a great opportunity and probably the best way to secure a place among the industry giants.
Launchpad for One's Business: From finding the best business solutions to outsourcing services, taking care of one's CRM and ERP, and even getting help from social media experts, one can get everything in one place at the Expo.
Insightful Networking Sessions: Even if one has a business plan for the years to come, and even if they have identified the goals they want to achieve and the milestones they want to achieve, they simply cannot embark on this journey alone. On their way to success, they need clients and partners. This event offers them a podium to network and forges new and helpful associations.
Learning from Great Speakers: This Expo has robust speakers from diverse industry verticals lined up to help small business owners transform their business by making use of consumer behaviour, technology, etc.
SUBSCRIBE NOW
Our content acknowledges the strength of the ardent entrepreneurs and their lifelong experiences of the marketplace that help them build successful business empires. Our belief in productive learning and providing inclusive content is why we have plans for a wide spectrum of activities that incorporate everything from reading to prolific networking.
For more information regarding CanadianSME Small Business Expo 2022, one can simply scroll through their official website and learn more.