In 2017, I left a comfortable corporate career spanning almost two decades to take on the challenge of turning around an insolvent apparel provider. It was a wild adventure involving many sleepless nights, second-guessing and sacrifices, and in four years, I drove it to a successful turnaround and exit, leaving in the spring of 2021.
Over the next few months, while I was determined to take the time to enjoy the summer sunshine, I realized I felt lost without a mission and a team to work alongside to achieve it. It didn't take long for me to decide I wanted to take on the leadership of another private business.
---
Making My Next Move
That role in 2017 had come to me; I hadn't been searching for it. But now I had the time and space to reflect deeply on how to approach my next venture. After many discussions with friends, family and colleagues, I arrived at a list of criteria:
$5 million EBITDA or less: I wanted to be a meaningful equity owner in whatever venture I took on, and I was ready to accept the risks and the "roll-up-your-sleeves" demands of a smaller venture. A smaller business would naturally mean I could take on a larger percentage of ownership (including my own capital contribution as well as my "sweat equity").
Large addressable market ($1 billion+): I wanted to find a market with enough white space that I could play offence more than defense and achieve 5x growth or more. Exponential growth, I have learned, is more achievable in a large, growing market than in a limited stable market.
A sector I'm passionate about: I have always been a big believer in business as a force for good. It's important to me to work with a service or product that I feel proud of and that I'm naturally geared toward—I'm motivated by the ability to create impact. I'm more of an inspirational versus a "command-and-control"-type leader, so I knew a people-centric business would be a great fit for me. 
With those criteria clarified, I realized that the education sector was a natural area to focus on. Having worked closely with many school boards in my previous role, I was acutely aware of the challenges in the sector: funding shortfalls in public education, COVID learning loss, teacher burnout, escalating costs of private education and technology disruption. Beyond the demand for solutions to those issues, I was deeply passionate about education. Over the years I've developed my curriculum-writing and teaching skills at the University of Toronto, where I'm an executive-in-residence and where I do a lot of teaching and mentoring of students.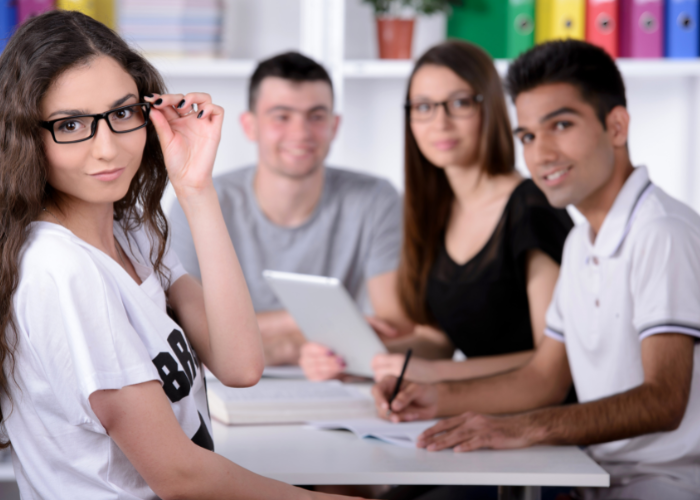 But where would I begin to find a deal in the growing education space that would leverage my skills and passions?
Once again, I was fortunate: in mid-2021, the funding market for private deals was very healthy. Within just a few weeks of my exit, I secured support from Sage Capital, a search fund in Toronto. Sage agreed to explore an acquisition with me and, while it can often take one to two years to source and close a deal, we hit the ground running. Within a few months we had sourced and closed the acquisition of Brain Power Enrichment Programs.
---
Why Brain Power?
Brain Power is an award-winning after-school enrichment education provider with a thirty-year track record of opening doors for high-potential students. Led by an academic team of PhDs, the small business was growing, but it needed the business acumen, leadership and capital to get to the next level.
Unlike most supplemental education providers, which focus on remedial or tutoring support, Brain Power gives bright, creative, curious kids the tools they need to stand out and make their mark on the world. Research shows that 60% of high-potential kids actually underachieve compared to their abilities and that they in fact grow at a slower rate than other kids when it comes to improving grades and other academic markers. That's a profound problem. In Brain Power, I saw what might be the most compelling opportunity I would have in my lifetime to make a real business and personal impact.
Over more than thirty years of developing innovative and proprietary curriculum and in-class teaching methods, Brain Power has differentiated itself in five critical ways, all anchored by peer-reviewed research.
Acceleration: Brain Power students are taught at an average of one to three grade levels above Ministry standards for their age, while being grouped age-appropriately ensure social compatibility with their peers.
Complexity: Brain Power's classes provide a stimulating learning environment for a wide range of learners. Classes don't rely on widely used worksheets or drills, which are too easy for high-potential students. Instead they focus on building and applying knowledge by developing the most advanced cognitive domains: creating, evaluating, analyzing.
Engagement: The small class sizes, cross-curricular activities (such as chess club, book clubs and guest lectures), social events and field trips offered through Brain Power create deeper student engagement and build a strong sense of belonging and community. Brain Power kids also enter—and shine in—academic contests around the world.
Academic Mentorship: Brain Power's faculty hold advanced degrees, have university-level research and teaching experience, and are experts in their fields of study. They are uniquely equipped to harness the curiosity of high-potential students and guide them in their learning and educational choices.
Feedback: Brain Power students are trained to adopt a "growth mindset" (the belief that their basic abilities can be developed through dedication and hard work). In each lesson, students and parents receive targeted, specific feedback that they follow in a continuous growth loop.
The ultimate proof of Brain Power's methods is its community of distinguished alumni, which includes hundreds of doctors, engineers, lawyers, inventors and disruptive thinkers. Many of them return regularly to Brain Power to teach and mentor the next generations of high-potential students. 
---
We're On an Incredible Trajectory… and It's Only Just Begun
I've only been the CEO and co-owner for six months, and Brain Power has already exceeded my expectations. 
When I joined, we had just a single location. Today, we are experiencing double-digit growth and operating out of three physical locations (North Toronto, Vaughan and Halton Region) and a vibrant virtual school. We have extended our award-winning math program to include kids in grades 1 and 2 (now covering the entire math curriculum up to grade 12), and we've launched a Public Speaking Academy to train high-potential students in the art of rhetoric and persuasion. I see tremendous potential to continue delivering teaching excellence to our niche of exceptionally talented students. 
I feel incredibly grateful to have found a role in which I feel such a sense of purpose and impact. One of our newest faculty members, Anthony Di Corte, recently shared an email with me from a parent of one of his students in our brand-new Primary Math Masters program; the child was an A student but lacked confidence in her math abilities. The email read: "My daughter used to say, 'I am not good at math.' Yesterday she left the class very excited, saying 'I cracked the code today and I suddenly became smarter." Reading that, and seeing Mr. Di Corte's sense of pride and accomplishment, I felt something click. These two great minds—educator and student—have been connected and mutually inspired… just imagine the butterfly effect for years to come. If my team and I can continue to facilitate authentic connections like this one, the business growth will take care of itself.