As we begin to see new trends in travel technology embrace AI and deliver better user experience, many SMEs are seeking the right tech to manage their company's travel in-house. But where does service come in when you need it? How can you marry amazing tech with expert service to make sure you've got the best solution for your travel management?
There's beauty in balance. And that's where Corporate Traveller comes in. We believe with the right software, a solid plan, and the support of expert travel consultants, business travel can be unstoppable!
If you've found yourself having more questions than answers about your travel program, then you're probably in need of an overhaul, and it's time for a game plan.
---
Why have a business travel game plan?
Whether you're managing your travel in-house or working with a TMC that caters more to large enterprise companies, you might be wondering if you've got the most efficient solution. Creating a plan for your business (and its travel) is invaluable and builds the foundation for a successful program. 
In sports, a game plan lays out what to do when obstacles get in your way. In business, it's no different. Simply put, having a game plan can save you a world of headaches.
Business travel notoriously has its hiccups. From cancellations and delays to last-minute changes and ever-evolving entry restrictions, these speedbumps can cause a business travel plan to come to a crashing halt. Add to that – if you have clients or prospects counting on you to meet them, there are relationships at stake.
The good news is that investing the bandwidth to make a plan, along with the help of dedicated travel experts and powerful travel tech, you can start seeing improvements almost immediately. Your business' travel doesn't have to be overwhelming, and even more importantly, it doesn't have to put added pressure on your in-house resources.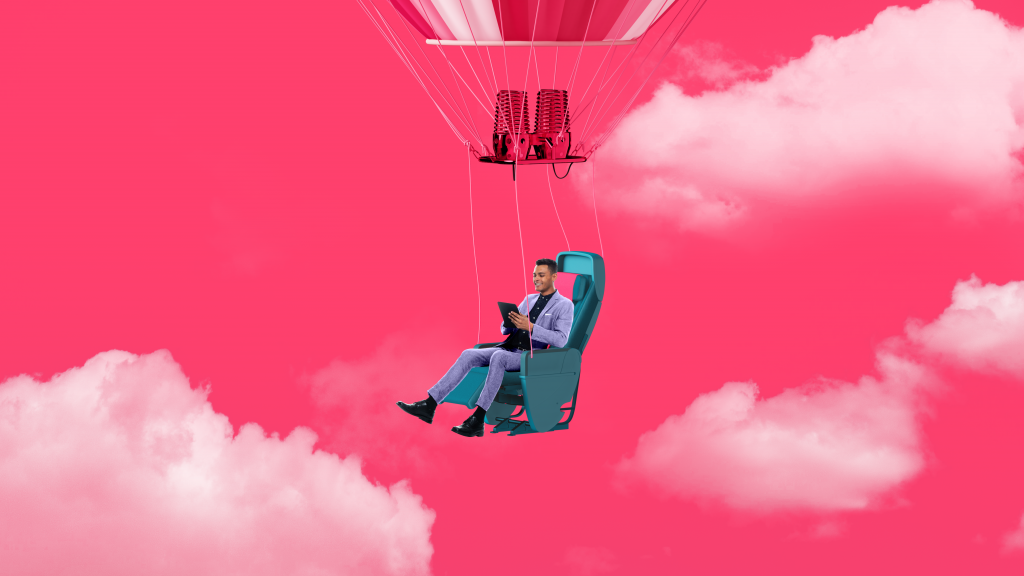 ---
Getting started with a business travel game plan
When evaluating the state of your travel program, we recommend starting with these simple questions:
Can I quickly access my annual corporate travel spend?
Can I easily get the data I need to have full visibility of my travel program?
Does my travel program balance control and flexibility in the best way for my company?
If you're answering "no" to any of these questions, we recommend downloading the Business Travel Game Plan. This interactive playbook will take you through every aspect of business travel and walk you through how to get the most out of your program. From travel policy to sustainability, and everything in between, you'll be able to paint a perfect picture of what you want your travel program to look like and start maximizing on value and savings!
Ready to get planning?
---
Why do businesses need a Travel Management Company?
In short, the right travel management companies (TMCs) should make your life easier. A TMC like Corporate Traveller can suggest innovative solutions around expensing and payment systems, online booking tools, traveller profile management, and reporting. Our travel management style is designed to streamline processes and drive cost savings, all while exceeding your service expectations.
Our travel experts ensure compliance with relevant regulations in international markets, making sure your team stays up to date with the latest travel restrictions and requirements. Plus, our 24/7 emergency support means your travellers are never left stranded outside of business hours.
If savings and value top your list of priorities, we'll deliver that too. Our excellent partnerships with air and land suppliers means you'll be able to access more options and better flexibility, saving you money on lost credits, restrictive fares, and more.
The cherry on top? Our platform Melon makes travel planning, reporting, and management simple. Its user-friendly interface is backed by a powerhouse software that is exclusive to Corporate Traveller. You can incorporate your travel policy, pull almost any report you could dream of, and keep track of where your people are with a few easy clicks. Plus, your travellers can download an easy-to-use app that makes getting in touch with a travel expert, staying on top of their itineraries, and a whole lot more, a breeze, no matter where in the world they are.