By Xanthe LeBlanc
100 Women Who Care Mississauga is a community group that provides a platform for women to drive philanthropy in Mississauga communities. Three times a year, 100 Women Who Care Mississauga holds a Giving Circle with the express purpose of donating funds to charity on the local level to help solve an immediate and pressing need in our community. We believe in the Power of 100—100 women, each donating $100, for a collective donation of $10,000 from each meeting, can effect positive change in our community.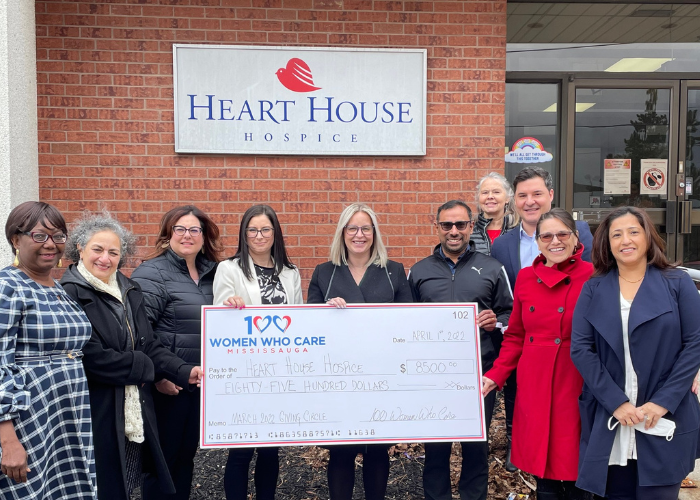 Volunteer-led, but member-driven, 100 Women Who Care Mississauga is led by a Steering Team of volunteers who are also members. While the volunteers are leading the chapter, the direction is driven by the members. Members nominate the charities that are considered for donations. Members vote at the Giving Circles for the charity that ultimately receives the group's entire collective donation. This system promotes equity within the group as each nomination and each vote counts. Since its inception in April 2021, over $46,000 has been donated to help local charities fund programs and meet their clients' needs in a way that promotes dignity and empathy for those using their services. The goal of 100 Women Who Care Mississauga chapter is to far exceed 100 women as members so they can do as much good as possible.
On March 8th, 2023, at their Winter Giving Circle, 100 Women Who Care Mississauga are celebrating International Women's Day! This year's International Women's Day theme is #EmbraceEquity. From the International Women's Day website, "Equity isn't just a nice-to-have, it's a must-have. A focus on gender equity needs to be part of every society's DNA. And it's critical to understand the difference between equity and equality. Equality means each individual or group of people is given the same resources or opportunities. Equity recognizes that each person has different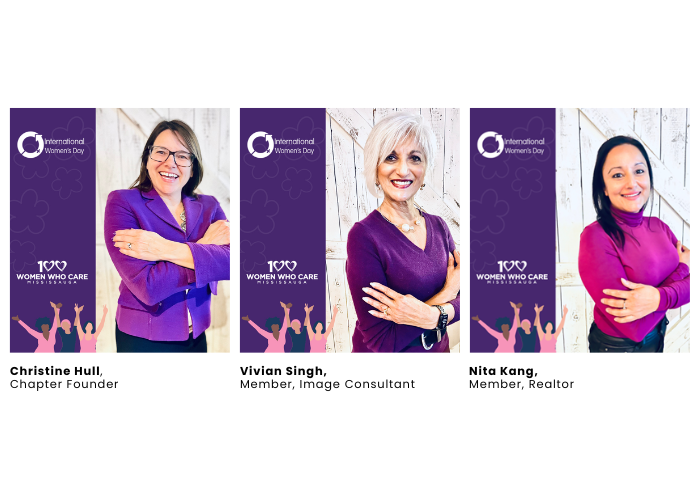 circumstances, and allocates the exact resources and opportunities needed to reach an equal outcome." If you look at the history of the 100 Women Who Care Mississauga Chapter's Giving Circle donations, you will see they have trended towards nominating and voting for charities that promote embracing equity within our community by awarding funds to organizations that help elevate and provide dignity to underserved and disadvantaged groups, often women and youth. By elevating and empowering women, we are working towards a more equitable community for all. When you improve equity, you are providing families with more equitable opportunities in life: less food insecurity, access to mental health services, parenting resources, educational resources, etc.
100 Women Who Care Mississauga is also striving to build a strong community within the group, developing a supportive network of women who are building friendships, supporting each other's businesses, and growing the group through their own personal networks. At a recent social networking event, members were asked to wear purple and strike the #EmbraceEquity pose for a social media campaign leading up to the March 8th Giving Circle/International Women's Day.
If you would like to learn more about 100 Women Who Care Mississauga and find out how you can become part of this growing movement of women's philanthropy, please visit our website at 100womenwhocaremississauga.com. We invite you to join us as a guest at our next Giving Circle on June 14th, you can find the details on our website on the Meetings page.