Prospecting for business may appear to be a challenging feat. If you don't put in the effort to nurture leads and prospects effectively, you risk placing someone in your sales pipeline who could never become a client. It ends up wasting your precious sales time and, of course, resources.
But don't worry, marketing to small business owners (B2B) is not as daunting as it seems. All you need are some tried-and-true strategies and a few powerful prospecting tools.
---
Three Powerful Tips for Prospecting Small Business Owners
1. Research about your prospects
Every enterprise faces several significant challenges that impact its business and need to be addressed immediately. Since you are in the business of resolving issues, start investigating the firms dealing with the issue that your company or your product can solve.
Once you've determined your target customers whose problems you can answer, you may create meticulous demography that includes age, gender, and location, all of which are critical when seeking new business. Begin marketing to firms that can benefit from your product or service.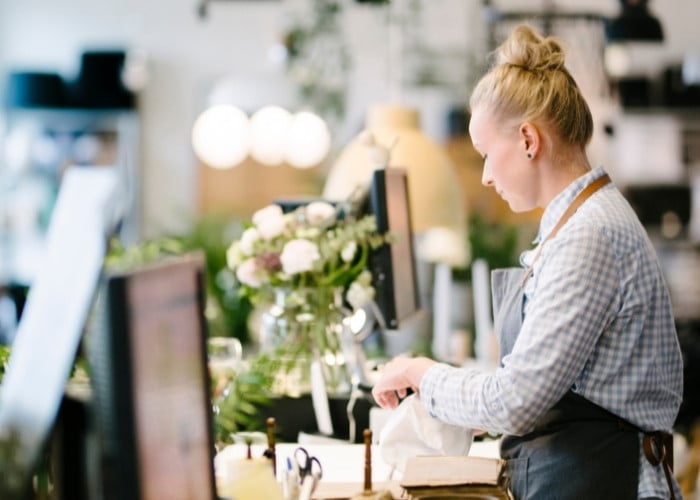 ---
2. Unique Value Proposition is the key
Your unique value proposition (UVP) is a succinct description of the value your product or service provides to your target customer. With UVP, you describe what makes your proposition so unique that your prospects can't envision their business without it. Your pitch could emphasize how your solution is cost-effective, increases productivity, or improves customer service.
---
3. Devise a systematic prospecting strategy
Implementing a rigorous approach ensures that you get the most out of your efforts and that you don't overlook any crucial stages that could result in clients drifting away from the sales pipeline.
You can create a target of making a particular number of prospecting conversations within a time period. It's also a good idea to keep track of your progress and refine your strategy. While tracking prospecting time is crucial, it shouldn't come at the expense of other sales tasks that require your entire focus.
Pro tip – If you are a small business owner thinking about the best state to form an LLC, you should form your LLC in your home state, or in the state where it's conducting business.
---
3 Proven Tips and Tools for Prospecting Small Business Owners
Click To Tweet
Excellent Prospecting Tools to Grow Your Small Business Sales
Nurturing and qualifying prospects requires a different skillset and expertise, and no technology solution can fully assure you of that. However, some of the industry-best, most powerful tools can empower you to do it much more effectively and successfully, so it's crucial to look into some of the top prospecting tools available in the market.
Hubspot CRM
Hubspot provides a spectrum of sales and marketing solutions that enable you to nurture prospects dynamically. You may also engage with leads directly from the software dashboard, positioning it as a fully integrated prospecting solution. It also has a one-of-a-kind feature called real-time chat, which allows you to engage a prospect as soon as they visit your website.
Insightly
Insightly allows you to connect with your lead database via bulk email effortlessly. The software also has email tracking functionality to let you know if leads are viewing them or if they are entirely disengaged and can be removed from your database. Insightly also improves the organizational flow of your business, which has a substantial impact on your prospecting capability. Moreover, leveraging its suite of marketing tools, you can get many opportunities to discover new prospects.
Salesforce CRM
It is a fantastic tool for conducting sales research and comes with an opportunity management feature that streamlines advancing prospects through the pipeline. The tool also provides extensive sales and data analytics to help you assess the probability of converting that lead. Furthermore, the email marketing feature lets you send bulk emails to prospect lists while personalizing the content of each email to increase conversion rates.
Conclusion
Prospecting small businesses is challenging, but it can become a more frictionless process with the proper approach, powerful tools, and time commitment. To improve your prospecting, you should leverage such prospecting tools that allow you to analyze your prospects, offer solid email marketing features, and can automate many of the arduous chores that might slow down your sales team.
---
Matt Horwitz
Matt Horwitz is the founder of LLC University, a website that teaches people how to form LLCs. Matt is the leading authority in LLC education and is featured in CNBC, Yahoo Finance, Entrepreneur Magazine, and US Chamber of Commerce. Matt holds a Bachelor's Degree in business from Drexel University with a concentration in business law. LLC University®, established in 2010, was the first company to create free LLC courses in all 50 states.