The effectiveness of cloud computing for small businesses is unmatched. Due to this, most of the small business owners in Canada are adopting cloud computing for their business processes, and it's quite easy to understand the reasons behind this shift.
Cloud computing is low cost, efficient, can be accessed anytime, anywhere, reduces the risk of losing out on data, is easy to manage, and provides an improved cash flow. In this blog, we will look into the top five benefits of incorporating cloud computing in your small business. But before that, let's go through a few facts about small businesses in Canada.
· As of 2019 December, the Canadian economy covered 1.23 million businesses. Out of those, 1.2 million, which is around 97.7 percent, were small businesses, 1.9 percent were medium-sized businesses (around 22,905), and only 0.2 percent were large-scale businesses.
· Between 2013 and 2017, the average number of SMBs created in Canada annually was 96,580.
· As of 2019, small businesses in Canada employed around 8.4 million individuals in the country or 68.8 percent of the total private labor force.
These are just a few numbers to ponder when we talk about the rise of small businesses in the nation and how they are a huge contributing factor in the nation's economy. So, if you are a small business and if you have survived the wrath of the virus (read COVID-19), it's time for you to take the next step towards making your business bigger and better.
Including cloud computing in your business processes would be just another way of ensuring profitability and success in the long run. How? Well, let's find out below.
---
1. It's Scalable
If you are a small business owner, it's natural that you'd wish to grow bigger in the future. There's nothing in wishing for the same. However, growing bigger too fast might not be a good idea. This will need you to make the right hires quickly, take care of your products/services, and form a team that will help you in taking care of your accounts efficiently. The good news is, with the cloud, you can take care of everything, from anywhere. You can take help from several cloud-based solutions to manage your business processes. And this will also help you in saving money.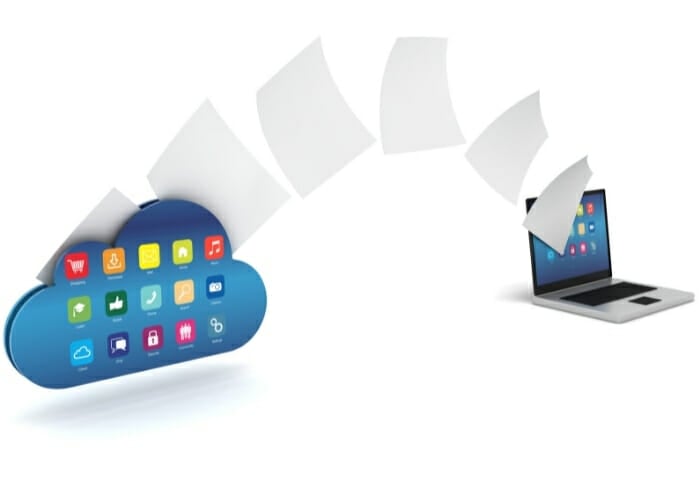 ---
2. It's Flexible
The second most important benefit of cloud computing for small businesses is it allows flexibility in work processes. Including cloud-based apps in your small business will help you to get things done more effectively. You can include cloud-based team collaboration apps like Slack, project-management apps like ClickUp and Teamwork, data management through GSuite, and so on. And you and your team can manage these apps from anywhere through different mobile devices.
---
3. It's Resilient
Most small businesses do not really think about what will happen if a disaster strikes. For example, there could be a possible cyberattack on your small business data. But when you have all your data and information placed in the cloud, you can rest assured that it's safe. However, you must still plan a crisis. Having a backup plan in place will only ensure that you undergo minimal damage in terms of business data. And the cloud will help you have one.
---
4. It's Affordable
For small businesses, the cost-saving benefit of cloud computing is critical. But regardless of the size of your business, you can get several cost-saving options through this technology. The various cloud-based apps are not at all costly and can help you manage your team and their work better. Also, you will not have to hire a huge team to manage every single aspect of your business. You'll have access to different tools and applications which will not cost you a bomb.
---
5. It's Responsible
Moving to the cloud can actually take off the load from your business's IT department. With the help of a cloud-based managed service provider, you can take care of your daily tasks like network support and monitoring easily. In a small business, it's often troublesome to respond to every single problem that may arise. But with cloud apps by your side, you can just keep a team for backend support while this super-fine technology will take care of everything else.
Wrapping it Up,
When you start assessing whether or not you need cloud computing for your business, you should first know the actual need of going for it. What are your business requirements? Do you need a big support team or can you take care of everything through such cloud-based apps? Once you are aware of these basics, it will get easier for you to decide if you are ready to take a leap towards the cloud or not!
Want to learn about more such vital technologies for your small business in Canada? Do not forget to subscribe to our monthly CanadianSME Small Business Magazine.