To say that diversity in the workplace "matters" would be an understatement. Diversity in the workplace has been a major reason behind increased Return on Investment for most companies, and the same goes for Canadian small businesses. Currently, most business owners in and around Canada have been finding ways for consistent cash flow and adequate working capital, especially during the pandemic. While many companies would want to keep things common, others believe that diversity results in better productivity and bonding among team members. According to a recent Canadian survey, businesses that indulge in diversity have been able to secure 35% more financial returns than businesses that don't include diversity..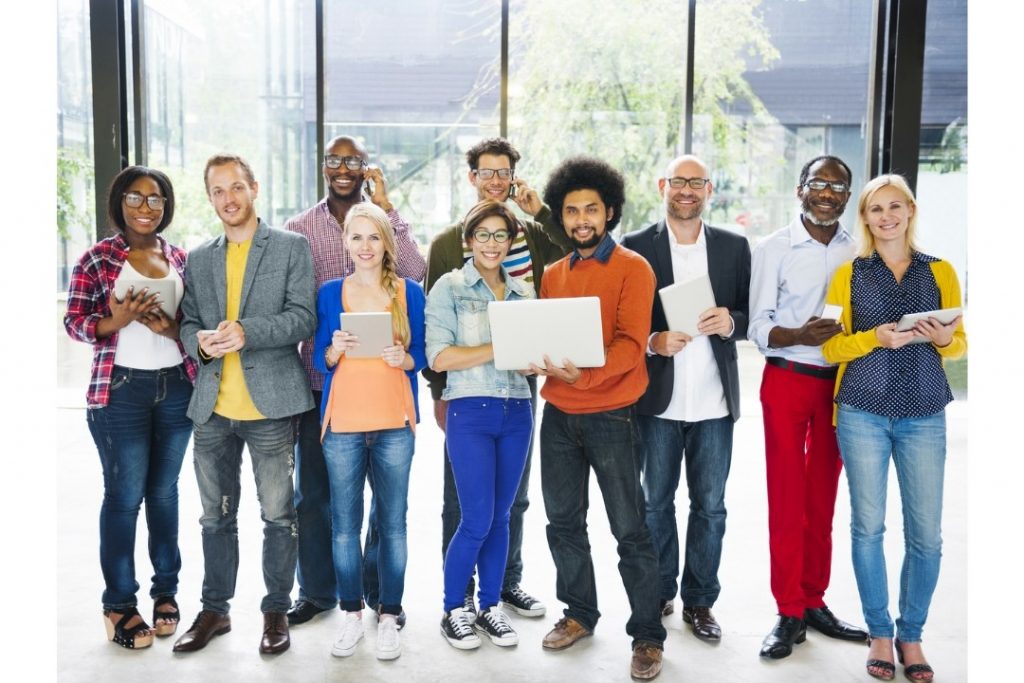 Canada has been one of the most tolerant countries globally, and the willingness to accept something new is worth the appreciation. According to reports by Deloitte that was conducted on over 1200 companies, the ones that emphasized diversity had the following advantages over those that didn't:
Better return on investment
Better retention of employees
Better competitive outcome
More prevalence over the international markets and the local ones,
Ready backup for any possible adversity.
Growth in hiring more employees.
Rapport building among customers
---
Statistical Scenario regarding the perks of diversity
According to Deloitte, even after increasing awareness regarding workplace diversity, only 11% of small and large business owners in Canada have shown the courage to develop diversity. The survey also says that most millennials (about 47%) are finding the diversity development to be the "new future" compared to 33% of vintage company owners – which means it IS the new business strategy of tomorrow. Workplace diversity is meant to create the new benchmark and with every passing date, the companies who do not develop this will find it hard to cope. But what is the final impact? Why this huge shout out for miscellany? Before the small-scale businessmen start following this trend blindly, it is incredibly important to list out the five different benefits.
---
Benefits of Diversity In The Workplace For Small Businesses
Diversity Is the Birthplace for Innovation
Numerous studies have been able to affirm that the more diversity, the better the innovation in any working sphere. Small businesses in Canada cannot survive unless there is a scope for innovation and integrity. For example, your company comprises similar people with similar mindsets and experiences. Can you expect something new to come up from any discussion? Now consider the same discourse happening amidst people with different backgrounds and experiences. The result will come with numerous possibilities because of the various perspectives that the participants have to contribute. That, in turn, can bring about a broad range of solutions for a single problem. Diversity is something that unleashes the sense of alteration and change for the better – what more could any small-scale business owner want?
Talking about alteration, we feel that diversity is the causal agent for why most Canadian companies stand out among the crowd. With a robust cultural diversity among employers, brainstorming sessions reach the optimum level and the business structure becomes unputdownable. Due to this innovation brought upon by diversity, most companies have been able to touch the culmination point to success. After all, which sane company would say no to creative perspectives and out of the box business strategies? Let diversity work to build stronger sales strategies, engaging campaigns, and engaging workplace culture.
Boost in Corporate Leadership
Diversity should not be incorporated in the enterprise structure itself, and the leaders should have diverse backgrounds as well. According to a recent report by the BCG, it is evident that diverse leaders putting their ideas together can bring better innovation to the company. The most important thing to talk about is of course, the gender balance in leadership. Small-scale businesses should focus more on the quality and skills of an individual rather than a biased calculation on the color or gender of that individual. Numerous companies have tasted success for instance Coca-Cola, who did not confine the leader selection to their country itself. Instead, while hiring for leadership designation, they approached people with brilliant innovative minds that lead to better profit. It is praiseworthy how the company Deutsche Telekom almost eliminated the gender gap in its management system, and with a current ratio of 60: 40, the company is running very smoothly.
Breaking stereotypes is never easy, but it is high time for small-scale businesspeople to do it. It's going to be a very challenging step beyond race, color or even country while hiring people, but the difference is magnanimous. When you have leaders with various mental frequencies, you already have the source of innovation! Different people will give different solutions to a single problem, so there will be more than one backup during adversity.
Enhanced Work Distribution = Greater Performance
When any company, be it big or small, incorporates a team of individuals with various expertise, skills, and backgrounds, work distribution becomes invariably easy. That means a concise team will be able to solve problems faster than bigger teams with similar people. Also, there will be more people to indulge in something unconventional and give innovative ideas. According to the Harvard Business Review reports, diverse teams are always ahead of the competition compared to a team of people with similar cognitive capabilities.
Diversity in the working dimension creates a very comfortable ambiance for all team members. It is the place where nobody feels left out and can share their ideas freely. For example, in any company with about nine people from the same country and one from another nationality, the opinions of remnants remain unheard of. There was a possibility that the unheard opinion could be the only solution to the problem that the business was facing. When a single team comprises a diverse group of people, the fear of being outnumbered gets eliminated and people start talking about their perspective in a free manner. That is not only good for the mental health of the individual but also the company's financial health.
When you are not ready to find people from other domains, how can you expect better talents? This is a question every company owner should ask themselves at least once. Real talents look for diversity in the working field and feel that it will give them a better platform for showcasing their talents. Talent should be diverse in any company to bring the desired productivity and forge something even better. The feeling of authenticity is what every employee deserves and it even helps to boost their confidence and in turn, they try to do something great for the business to help with the expansion in the long run. According to the reputed Glassdoor reviews, 67% of talented individuals look for diversity in the workplace as that is where they would have a sense of belonging. This is a shout out for all the small-scale business stakeholders to bring those who are actually worth the designation.
Enhanced customer service
A good business can only run when they have top-notch customer service. By having employees with diverse backgrounds, the solutions will also be diverse and that, in turn, will drive customer satisfaction more. In accordance with the study done by Walker, the importance of good customer service will amplify the brand and brand priorities. Let's suppose that you have a garment business online and you have an amazing collection at affordable prices. But will it be a satisfactory experience for the customers if the return and refund policy is not up to the mark? With every passing date, the customers will need more personalized solutions – and that is why it is imperative to have diverse people working on it. Also, there will be a huge bonding between the business and the customers because of the different tones in communication. When they see every trivial problem is being taken care of with individual care, brand loyalty will persist.
To wrap it up, diversity in the workplace is the next level strategy to be implemented for every Canadian small business. It is impactful and a correct thing to do according to all the new-age entrepreneurs. According to the statistical data, about 57% of current employees of every company believe that there should be a boost in diversity. But 83% of all Millennials feel that diversity is an engaging factor in pulling immensely talented individuals in business. Finally, all this diversity will bring down racism – don't you think? The malpractices like biased pay based on race and gender can be swiped off with this single strategy. Try out the acceptance in workforce diversity, and start seeing the difference in the financial gain and increase the success of your business!
Ref:
https://www.jungohr.ca/blog/the-many-ways-diversity-benefits-business
https://smallbusiness.chron.com/advantages-diverse-employees-15967.html