The quest for a sustainable, low-carbon economy has presented a compelling opportunity for Canadian enterprises. With the high demand for cleaner technologies across several key industries, it is now the right time to share Canadian innovation with the world. The Export Development Canada (EDC) is keen on helping those clean technology firms in Canada, irrespective of their sizes, achieve success on the universal stage by providing the right kind of financing solutions, trading knowledge, insurance, equity and connections.
According to EDC Economics, the cleantech industry in Canada is overflowing with entrepreneurial activities and innovation with an estimated annual revenue of $13 billion and 82,000 employees. However, its long-term strength depends upon the export sales. EDC announced its annual Cleantech Export Week in November with an aim to connect Canada's cleantech ecosystem for sharing their insights and opportunities. The export event will also discuss exporting and financial solutions. This discussion is critical for all businesses due to the huge economic impact that COVID-19 has had in the past 18 months.
About the Event
In this event, the attendees will gain the opportunity to hear from all the Cleantech entrepreneurs on their tips on accessing finance and navigating their way through the pandemic situation. In addition to this, the event is all set to showcase the ground-breaking solutions and programs from across the Canadian cleantech ecosystem.
Cleantech Export Week 2021
It's all set to happen in the week of October 25, 2021. This digital conference will bring together entrepreneurs, clean technology experts, and partners from all across Canada. The speakers in the event will share their insights, report on the current industry trends and discuss future aspects in these rapidly changing times.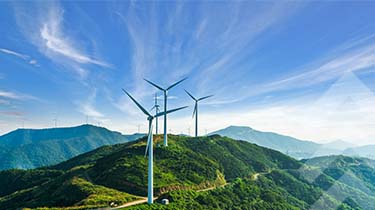 Highlights of the Event
· Hear directly from Petel Hall, EDC's Chief Economist, as he dives deep into the economic outlook and the future prospects of the cleantech sector in Canada.
·   Hear from Ziyad Rahme, VP of Investments at Sustainable Development Technology Canada (SDTC), talk with other executives from Ecopackers Inc., Aspire Food Group, and Xanada Quantum on how to do business was tough and unusual for the cleantech sector in the past two years.
EDC's Vision and Mission
EDC is dedicated to helping Canadian clean technology businesses of all sizes in achieving success at a global stage. It aims at accelerating the international expansion of businesses with solutions and expert advice.
Simply put, EDC has been helping Canadian businesses go, grow and succeed internationally. It is a financial Crown firm that provides financing, bonding, insurance, trade knowledge and matchmaking connection for helping Canadian businesses sell and invest overseas.
To know more about the event and register, visit – https://tinyurl.com/3aw3jea4
For more such news related to business events in Canada, do not forget to subscribe to our monthly CanadianSME Small Business Magazine.