The manufacturing industry in Canada is a cornerstone of its modern economy. The industry accounts for around $174 billion of the nation's GDP. And the manufacturing sector represents more than 10% of the total GDP in Canada. Manufacturers in this country export more than $354 billion every year, which represents around 68% of all of the nation's merchandise exports. All of this adds up to around 1.7 million full-time jobs all across Canada. Fact that the manufacturing sector is now modernizing with innovative and high-tech tools, the manufacturing businesses now have a more skilled workforce including researchers, designers, programmers, technicians, engineers, traders, and so on.
What is CM&E?
Since the first industrial boom in Canada, the CM&E (Canadian Manufacturers & Exporters) has been supporting the member interests. The company is nearly 150 years strong and has already earned several accolades for its extensive track record for working with more than 2000 leading manufacturers in the country and helping them grow. CM&E's success comes from their integration with the best of industries, which are run by the topmost manufacturers. The company is led by a national board of directors who have been senior leaders in diversified Canadian manufacturing businesses of all sizes. CM&E deals with the challenges of manufacturing organizations.
The company has member-driven services and programs which are meant for helping manufacturers work towards their businesses. CM&E partners with the businesses to strengthen their competitive advantages and to build their capacity in some of the key areas in business. CM&E can be the advocate of the manufacturing businesses to project them better in front of the government of Canada. They actively work for influencing and recommending effective policies which will allow the manufacturers to compete in the country as well as abroad.
Their Vision and Values
CM&E has a few core values which it swears by:
· Innovation is important for success in every business. And CM&E believes that every organization should be innovative with their ideas to succeed. Hence, the company provides great value to investment in technological advancements, as they believe it to be the key to boosting competitiveness and success.
· The company believes in the fact that the manufacturing industry plays a huge role in the nation's economy. Hence, it proposes different policies to enable growth, competitiveness, and innovation.
· The core value of CM&E is trust and integrity. The company is solely guided by data and represents only its members' interests to fulfill their mission.
· CM&E is not here to influence but to advocate. The organization is already able to influence its regulatory policies on behalf of its members.
Their Mission for the Upcoming Years
CM&E's mission is to enable its members to compete positively in Canada as well as with their international counterparts. The company also ensures that the manufacturing industry is recognized by the public as well as the policy-makers as a crucial part of the nation's economy.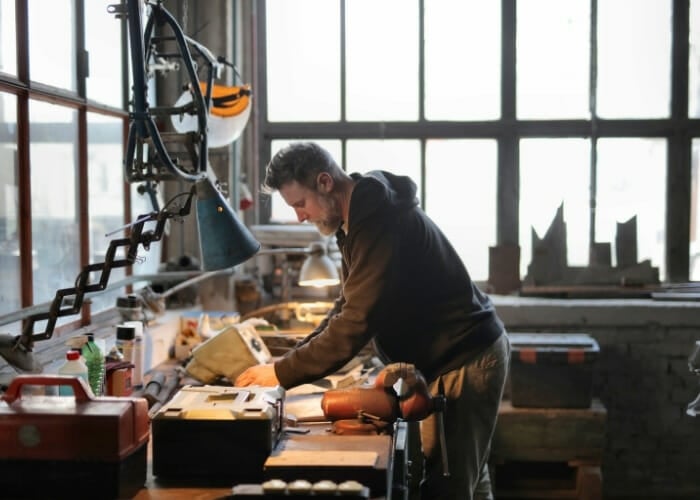 · The company aims to support its members through various programs and help them specifically address some of the top concerns in the manufacturing industry like labor shortage, productivity issues, capital access, and so on.
· The company also aims at facilitating opportunities for manufacturers to meet and learn from each other, grow together, by being a part of events and several B2B networks.
· The company influences decision-makers at the federal & provincial levels as a strong voice of the manufacturing industry, whether on behalf of a company or an entire sector.
Face Behind CM&E
Denis Darby – President and CEO
After being the CEO of the Ontario Pharmacists Association, and an exciting 24 years of career in senior management roles in Procter & Gamble, including leadership roles in Europe and the US, Denis joined CM&E in 2017. He earned a degree in Chemical Engineering and Management from McMaster University in 1984. He is also an accredited corporate director and got his ICD.D designation in 2011.
To know more about him, click here – https://www.plant.ca/features/meet-cmes-new-ceo-dennis-darby-takes-helm/
Wrapping It Up,
CM&E recognizes the manufacturing and exporting industry of Canada and aims at being a driving force behind its members to become a global leader and innovator in advanced manufacturing. If you are a manufacturing business in Canada, get in touch with CM&E to take your organization to the next level of success.
To know more about the company, click here – https://cme-mec.ca/.
For more such updates on different organizations in Canada, do not forget to subscribe to our monthly CanadianSME Small Business magazine.