58% of all data breaches involve SMEs. This simple statistic carries a heavy load. The cost of a data breach doesn't end at paying the ransomware to get your business's data back, or with an increase to your cyber insurance premiums after making a claim. It's no secret that recovering from a cyber-attack can result in losing the trust of customers, potential legal consequences, reputational damage that can be challenging to repair, plus lost time when recovering from the incident – as opposed to continuing the regular operations of your business.
For SMEs, these costs may be too much to bear. Even with cyber insurance your business is still vulnerable and exposed to potential cyber threats. A bad day for a large enterprise can be a catastrophic event for SMEs. Understanding potential threats, the technology at play, and the roles of the people you employ is critical to ensuring that you are secure and resilient in the face of today's sophisticated cyber threats.
---
People, Process, Technology
When it comes to cybersecurity, the three pillars of your operations are people, process, and technology. Understanding the relationships and interactions between these three pillars is the first step to a business that is cybersecure. Threat actors will attack one or more of these pillars and, like the legs of a table, if one of these pillars goes down you can be sure the rest of the structure will be weakened, too.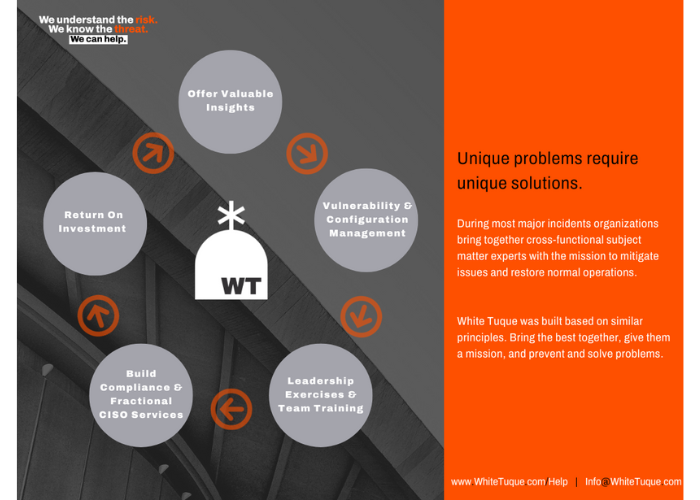 Establishing policies and procedures before an incident occurs enables your business to be proactive instead of reactive when a cyber breach takes place. (By the way, it is when, not if.) Empowering your employees with regular cyber awareness and training like phishing tests or tabletop exercises (think of an in-depth, step-by-step fire drill for cyber incident response) can ensure that when faced with a suspicious email or notification, your team has the skillset and toolkit available to respond in the best interests of your business.
---
Know Your Risks, Remain Resilient
There's no question that as a business leader you know your organization, your industry, and your clients like the back of your hand. The question is, do you know your organization's vulnerabilities? Do you know the aspects of your networks, systems, or processes that are most likely to be attacked? Would you like to have a picture of the threat landscape facing your industry and other businesses like yours?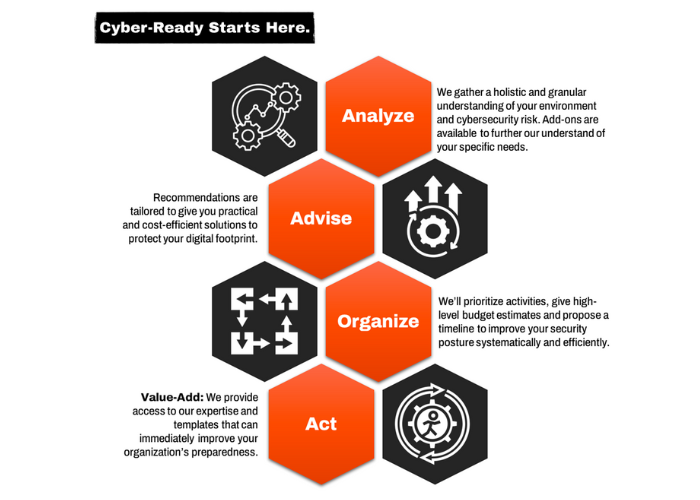 Information is power, and knowing where your business stands in relation to relevant threats is key to developing robust cybersecurity measures that will work for your organization. Understanding the risks that are likely to have an impact allows you to mitigate those potential issues and strengthen many potential trouble spots. When it comes to cybersecurity, a small amount of prevention is worth an enterprise-sized amount of protection.
---
Manage Your Vulnerabilities
Finding the areas in which your business is vulnerable is an important first step. But once you know what those vulnerabilities are, what should you do next? Prioritizing vulnerabilities sounds pretty good, but against what criteria? Enter risk-based vulnerability management (VM). Risk-based VM means you address the vulnerabilities that are most commonly or most likely to be exploited by threat actors. This doesn't mean other vulnerabilities are ignored; rather, risk-based VM enables you to use your IT resources efficiently. Risk-based VM maximizes the value of your cybersecurity program, ensuring that time is spent fixing what matters most.
---
Lead the Way with Cybersecurity
With an established cybersecurity program in place – documented policies and procedures, conducting regular training activities and exercises, and deploying risk-based VM tools – you can feel confident that your business is taking the lead in cybersecurity best practices and protection. As your business grows and scales, having a trusted cybersecurity partner will support the achievements and objectives you strive to attain. Remaining compliant to industry regulations and other compliance standards (i.e., SOC2, ISO, NIST) is simply a fact of life when attracting and doing business with larger clients. Adopting a fractional CISO program can simplify navigating these requirements while maintaining a robust cybersecurity program. Your CISO-On-Demand can focus on cyber so you can focus on your growing business.
---
Cybersecure Is Cyber Success!
Cybersecurity is just one of the many moving parts of your business. It's also an umbrella under which all other aspects of your business can be protected. In cybersecurity we aren't planning for a rainy day, but for a bad day. A day that will include an incident, a crisis and, depending on the steps you take ahead of time, possibly some chaos. Why not reduce the chaos and stress by knowing you will have a measured and effective response when the bad day arrives? You can remain operational and resilient despite the best efforts of the threat actors seeking to wreak havoc on SMEs like yours. Just carry an umbrella.
---
About White Tuque
White Tuque's mission is to give companies a trusted partner and a framework of best practices for cyber defense. We are a boutique team with expertise in cyber risk, cyber protection, and intelligence.
Partnership with White Tuque gives all companies access to a battle-tested and crisis-proven team of Canada's leading cybersecurity experts. We make this level of protection affordable by condensing simple and repeatable tactics into a digestible and scalable format for all organizations. These tactics are the backbone of what protects businesses of all sizes, including Fortune 500 companies and financial institutions. At White Tuque our mandate is to make these available to organizations of all sizes. Learn more at www.WhiteTuque.com/help or contact [email protected].