CanadianSME Small Business Magazine had the honour of interviewing Dr. Garth Gibson, a recent leader in education, research, and commercial collaboration. He is a person who bridges the gap between business and science. This one-of-a-kind combination ideally positions Garth to lead the Vector Institute on its mission to advance Canada's leadership in AI (artificial intelligence) research, fuel economic growth, and enhance the lives of Canadians. You may or may not know, but Dr. Garth's work has advanced the world's leading computer science research and translated into value-added commercial applications. Read this special interview with him to understand more about Vector's FastLane program for SMEs and why AI matters to businesses. We have also discussed Panasas, one of Dr. Gibson's founded data storage companies.
---
What is the FastLane Program and what was the inspiration behind the launch of this program; how is Vector Institute playing a role?


AI's possibilities are evolving rapidly in every industry. Canadian organizations must join the transformation and lead innovation. The risks of not innovating are too high. An inability to keep pace with the market, technology, and customer demands will result in lost opportunities to create value.
As AI's possibilities evolve, so too does the global demand for AI talent, making it increasingly competitive. The key to adapting in this environment is gaining access to leading-edge abilities in applied AI and the talent small-medium-enterprises (SMEs) need to support their AI strategies. This is where FastLane can help.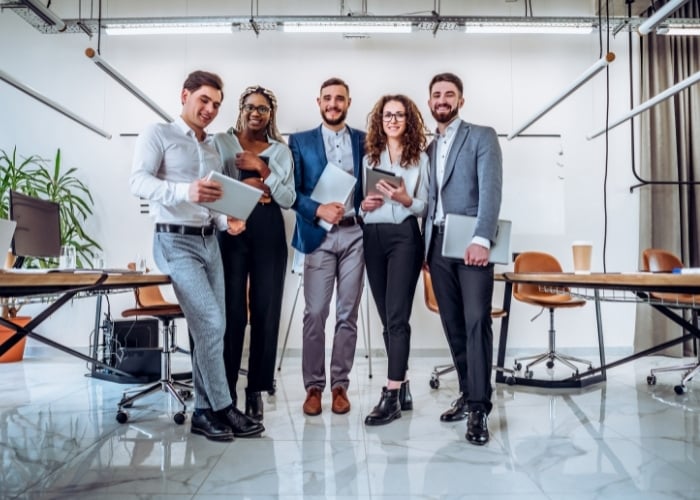 The program helps SMEs to leverage AI and compete more effectively in the global economy. It came about as a natural progression of Vector's activities in Canada to accelerate AI adoption, develop AI talent, and collaborate with industry and health partners to innovate and scale their success using AI.
---
What obstacles do SMEs face as they work to harness the power of AI as an innovation tool for their company?
AI adoption and implementation are challenging but our FastLane program accelerates this journey so that even SMEs can take advantage of machine learning. Through the program, Vector can help companies attract talent, articulate their business challenges, identify and benchmark an AI strategy and accelerate its deployment.
---
SUBSCRIBE NOW
Our content acknowledges the strength of the ardent entrepreneurs and their lifelong experiences of the marketplace that help them build successful business empires. Our belief in productive learning and providing inclusive content is why we have plans for a wide spectrum of activities that incorporate everything from reading to prolific networking.
How will Vector Institute help SMEs innovate and grow their business with the use of AI?


FastLane provides SMEs transformative programming and services. Companies accepted into the program get access to help with talent recruitment, placing qualified people in AI roles and improving employment opportunities for people looking for AI jobs. Current SME employees are also provided with professional development to help with AI adoption and upskilling. The program also helps companies apply AI techniques, products, or services to build sustained growth and productivity by giving them access to leading-edge AI expertise and the latest AI techniques.
---
Dr. Garth Gibson – Bridging the World of Business and Academia
Click To Tweet
In your opinion, how will AI be instrumental in developing top talent globally while also addressing labour shortage challenges faced by companies around the world?
As our Chair of the Board, Ed Clark, said, SMEs "are like a job-creation machine," and SMEs using AI will also play an important role in the post-pandemic economic recovery. Canada has a unique opportunity to use our position as a world leader in AI to help our SMEs quickly adopt this technology. The more that turn to AI to support their growth, solve business problems or gain a competitive advantage the more likely it is that our top talent will remain in Canada and work for our SMEs.
For example, financial analysts, risk analysts, IT professionals, logistics/supply chain managers, marketing analysts — essentially anyone using Microsoft Excel to analyze data — can benefit from upskilling in AI. Employees at companies who are accepted into FastLane have the opportunity to take courses in moving from "Excel to AI," even if they are currently doing non-technical roles. This both supports their career trajectories while also helping them advance the understanding of the opportunities AI provides to all types of businesses.
---
What would be your advice to SMEs looking to grow their business with the help of AI?
SMEs need to consider leveraging their data with a long-term strategy using AI whether it's for solving logistics, back-end operations, supply chain optimization or customer service problems. With access to the right AI talent and tools, even smaller companies can innovate, adapt, and scale their success rapidly. If you are already on this journey or ready to transform your business, reach out to our FastLane team.
---
About Dr. Garth Gibson
Dr. Garth Gibson brings to this role over 25 years of research, higher education and commercial collaboration. Prior to joining Vector, Dr. Gibson held a number of academic leadership positions at Carnegie Mellon University (CMU) in Pittsburgh. His work has advanced world-leading computer science research and translated it into impactful commercial applications. His contributions to Redundant Arrays of Inexpensive Disks (RAID) and parallel file system technology for scalable computing laid foundations used in the world's fastest supercomputers. Dr. Gibson holds a Bachelor of Mathematics from the University of Waterloo, a Master's of Science and Doctorate of Philosophy in Computer Science from the University of California, Berkeley. He was inducted as a Fellow of the Association of Computing Machinery in 2013, and elected as a Fellow of the Institute of Electrical and Electronics Engineers (IEEE) in 2014. Dr. Gibson sits on the OECD.AI task force on AI compute.