Ejibola Adetokunbo-Taiwo, the founder and CEO of Simply Ejibola Inc. as well as a spirited businesswoman, has been deeply involved in entrepreneurship for many years and provides resources and access to other entrepreneurs in her community.
Being the founder of de Sedulous Women Leaders, she runs an organization that provides mentoring, support, education, and empowerment to women of colour, Black women, as well as immigrant women who wish to explore more about entrepreneurship in many provinces across Canada.
Ejibola, well acquainted with their roadblocks to entry, launched the iLaunchHERproduct program in 2021, which is a national initiative with the purpose of increasing the variety of products that are available in retail spaces by seamlessly connecting immigrant entrepreneurs and retail-ready BIPOC with buyers from diverse industries.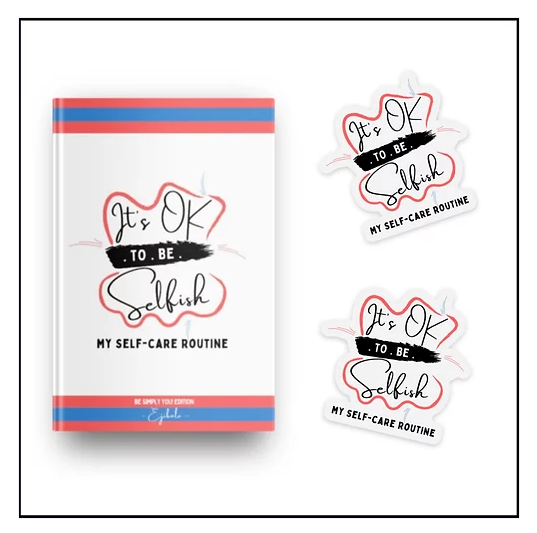 In addition to matching business owners with experts who can fast-track their growth, iLaunchHERproduct works to position every product to be shelf-ready and competitive by initially facilitating an 18-month program in which participants receive support, training and tools to help them succeed.
---
Ejibola Adetokunbo-Taiwo – A Passionate Businesswoman to Watch
Click To Tweet
A Brief about Ejibola Adetokunbo-Taiwo
Ejibola is a Nigerian-born entrepreneur as well as the founder and CEO of Simply Ejibola Inc., which offers fashion, office and home accessories. She's the Principal Consultant and advisor of de Sedulous Women Leaders, a women's network dedicated to promoting and empowering migrant women in their entrepreneurship and careers. She was also the main founder of several entrepreneurial initiatives across Canada.
Earlier, Ejibola was positioned as a Country Manager at WACMS (West African Capital Market School) in Lagos, Nigeria, where she was responsible for the administration and operations of the company.
Ejibola was also a Senior Business Advisor at the Bank of Nova Scotia (Scotia Bank), helping SMEs with their business development needs. She was assigned a portfolio of corporate clients to manage their investment and financial interests. Back then, Ejibola paid little attention to her business clients since she gradually became an entrepreneur herself.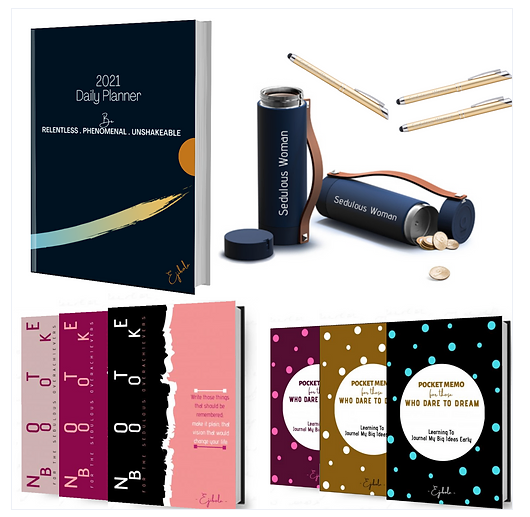 This led to her inquisitiveness and curiosity as to why she always gets businesspeople booking appointments with her for their financing needs, and she rarely saw women inquiring about the bank's funding products for businesses. She was keen to learn more about the entrepreneurship environment that goes beyond supporting entrepreneurs financially, so she left banking and soon got into the field.
---
What Led Ejibola to Find iLaunchHERproduct?
Ejibola became an entrepreneur and learned about the different challenges of running a business, especially being a woman and also as a Black entrepreneur. Being a banker adept at creating a business plan couldn't draw the attention of another banker in order to go over her plan without them halting at her company's name on the cover.
Ejibola faced other challenges such as not being approved for a business credit card for 4 years. The numerous numbers she received from buyers of large retail stores led her to ask a lot of questions about herself.
There were many questions, and Ejibola felt that it was the perfect time for a change, to break the status quo she was seeing in conventional banking, to diversify retail shelves, and to include more immigrant-owned, black, women of colour brands to the market shelves.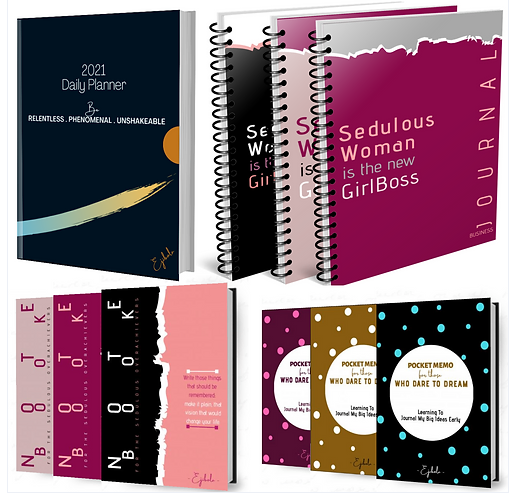 Ejibola designed all these challenges and bind them together to release the iLaunchHERproduct. It was a solution exclusively designed to help resolve the roadblocks women-led businesses face when it comes to scaling and growing their brands, harnessing retail channels as tools.
One of the solutions was that they were approved by the TD Bank partner for a business credit card of $1,000 to help such women build business credit. The women's collaboration with partners such as BDC, EDC, WEKH, and TCS was one of the solutions to educate them and equip them with the necessary tools needed to scale their business via retail push WEConnect International in order to join these women with the contacting buyers from large retail stores in their database was just another solution. iLaunchHERproduct is a full package that has the power to create both business and economic growth.
---
Ejibola's Pieces of Advice To People That Cares and Contributes for a Cause
Ejibola feels that people should be inspired by their own vision. They should be mentally prepared to sacrifice a lot by moving out of their comfort zone to achieve any goal that keeps them awake and makes them dream of how the world could be a better one with the solution they present.
And it's not going to be easy, but they'll have to put up with the awkwardness and when it seems like there's no way or the doors won't open for them to spread their wings, they should build that very table that they enjoy sitting and guide the table toward the cause that they are passionate about. People should let their imagination act as a form of courage and strength.
For more information regarding Ejibola Adetokunbo-Taiwo, you can scroll through this website and learn more.