Terri Drover leads the national non-profit that runs take-back programs for medications and sharps in Canada called the Health Products Stewardship Association (HPSA). Before joining the HPSA, Terri gained over 30 years of executive experience in the pharmaceutical industry, holding many decision-making roles in North America.
As Director-General at HPSA, Terri leads the team to protect the health and safety of Canadians and the environment from improperly disposed of medications and sharps. She's passionate about translating visions and objectives into reality and ardent about health care and the environment.
Terri believes that giving back to your community is as important as giving back to your environment. She has been a board member of the Canadian Association of Healthcare Reimbursement, Canadian Foundation for Pharmacy and GS1 (Pharmacy Sector), a not-for-profit organization that develops and maintains global standards for business. She is also currently a volunteer Board member for CHATS (Community and Home Assistance to Seniors).
---
How was the Health Products Stewardship Association (HPSA) affected by the pandemic?
As the national not-for-profit that operates return programs for medications and sharps, various elements of our programming were affected by COVID-19. Like many other organizations, our office shifted to working remotely. But most importantly, we had to ensure that the Canadians who rely on our programs still had the access they needed to return their unused or expired medications and sharps to the right places. We were able to find new ways of working while ensuring that we have a robust IT system in place, making us come out more resilient than ever.
---
What would you say are the inherent risks of leading a non-profit during the pandemic?
By no means has the non-profit sector been spared by the pandemic. A study completed by the Ontario Non-profit Network (ONN) showed one in five non-profits may have shut down by the end of last December.
Canadians have had a lot on their minds, too. Before the pandemic, the sector had to work hard to bring attention and awareness to causes but with the added stress and distraction of the pandemic, that task becomes even harder.
However, despite the turbulence, opportunities have also presented themselves. With new ways of working, teams can engage remotely, bringing talent in from anywhere.
---
What did you predict will be the most challenging aspects of working with your organization during this crisis?
One of my first thoughts, when COVID hit, was how we were going to keep our team engaged. As a team, we learned quickly that with the right resources and communication, remote working couldn't stand in our way. We found new processes that worked and now feel second nature to us, as much as we miss seeing each other in person. We also focused on our strategic plan, anchoring our activities and ensuring the team was aligned.
Another challenge was of course ensuring that Canadians could continue to be educated and engaged when it comes to safely disposing of medications and sharps. At a time where Canadians' attention is being pulled in every direction, it's never been more important to ensure that our message as a not-for-profit is clear and meaningful to Canadians.
---
How to engage Canadians at a time where their attention is being pulled in every direction, from health concerns to economic upheaval to personal and family stress.
So much has changed over the course of the pandemic. It makes sense for our attention to be focused elsewhere. However, I've found that the most important step to keep Canadians engaged in these turbulent times is to ensure that your message is meaningful, simple, and relatable.
While safely disposing of medications and sharps may not be at the top of everyone's mind, it's a message that drives an impact, especially when you consider that 97 percent of Canadians keep expired and unused medications in their homes just in case. When you factor in the concerning rise of accidental drug overdose and poisoning, disposing of your unused or expired medications and used sharps to a participating pharmacy for safe disposal not only simplifies the message but makes it clearer than ever.
---
What should other small business owners consider when developing their own visions for the future of their company?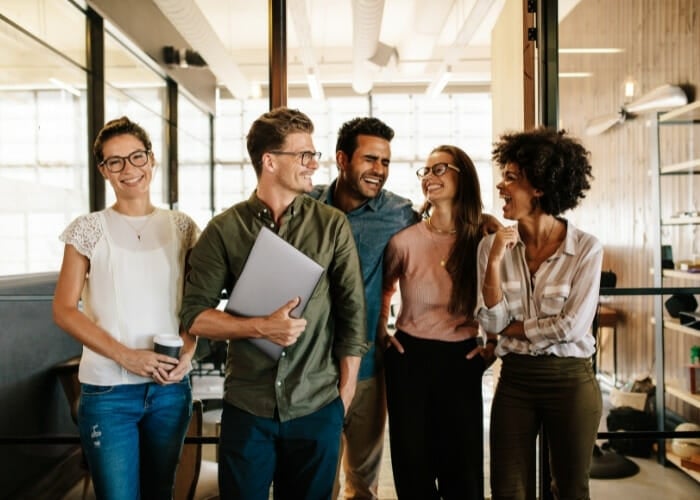 When developing a vision for the future of your company, small business owners should expect the unexpected. The pivots that we had to undertake nearly two years ago are still in full swing, and while we are seeing a light at the end of the tunnel, there is still quite a way to go. While it is important to have a clear vision, leave some room to be flexible and ready for anything.
---
About The Health Products Stewardship Association
The Health Products Stewardship Association is a national not-for-profit organization representing over 140 brand owners and manufacturers, responsible for the effective and safe collection and disposal of unused and expired medications and used medical sharps. On behalf of producers, HPSA administers 7 collections programs in 4 provinces with the support of more than 5,800 community pharmacies acting as collection sites. HPSA's mandate is also to educate consumers on the responsibility of safely disposing of unwanted medications and medical sharps before they end up in the garbage, poured down sinks, flushed, or misused by others. Since its inception, HPSA has collected more than 3,750,000 kg of pharmaceutical products and 2,250,000 kg of medical sharps.