We had the pleasure of speaking with Sandra Healy, an organizational psychologist and the founder and Chief Executive Officer of Inclusio. She shared her thoughts on how her company ensures that it assists businesses in understanding their employees and fostering positive workplace cultures, the significance of implementing the Talent 4.0 principles in order to manage diversity, equality, and inclusion, and the difficulties that Canadian companies encounter most frequently when attempting to manage these issues.
---
How will you describe your career with over 20 years of experience in the global telecoms industry and five years at Dublin City University establishing the DCU Centre of Excellence for Diversity and Inclusion?
I started initially studying graphic design in London and then went on to work in global telecoms for over 20 years as a technical consultant and then into senior leadership roles. This is where the idea of inclusio was sparked, 'I realized that I had clear KPIs on one side of the work I was doing and I was doing this very meaningful work in diversity and inclusion with no way to evidence the impact to the business.
I was studying Organisational Psychology at the time, learning about the science of people in work and the importance of culture, I thought there has to be a way to combine technology and science to solve this problem.
I moved to Dublin City University (DCU) in 2016 as Head of EDI, and in my discussions, I said "I have an idea. I want to build this platform, so in 2016 I brought the idea with me to DCU, I secured Enterprise Ireland commercialization funding, and over four years of research and development, we built, tested, designed, and researched. inclusio spun out of DCU in December 2020.
---
How can Inclusio ensure that it helps businesses understand their employees and create positive workplace cultures? What distinguishes Inclusio from other businesses?
There is nothing else like inclusio in the world. In 2016, inclusio set out to solve a problem and bring a scientific-evidenced approach for employers to listen to the collective voice of their people and to measure, track and act on Diversity and Inclusion. Our software helps organizations pinpoint and focus Diversity, Equity and Inclusion actions more strategically. We are now beginning to create international and sector benchmarks — with a focus on leading the way globally in this space.
inclusio's software helps employees as it gives them a voice in work with their answers remaining confidential and employers as it gives them a way to both measure diversity and inclusion and act on the feedback received from employees to improve the workplace.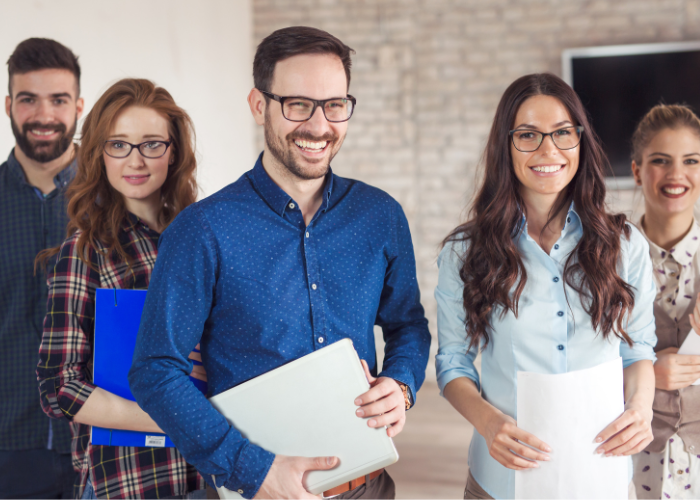 So far, the data collected has revealed a few interesting facts. For example, consistently seven percent of workforces are made up of LGBT+ people and inclusio hasn't yet had an organization with reports of less than 12 percent of neurodivergent people.
---
How important do you think it is for businesses to adopt the Talent 4.0 principles in order to manage Diversity, Equality, and Inclusion?
In this disrupted world of work, business and HR leaders are dealing with multiple and changing demands – from managing the return to the physical workplace and employee mental health, to driving productivity with new technology adoption, to navigating the war for talent, and more.
Leading organizations are quickly incorporating Talent 4.0 principles to seize this environment as an opportunity to evolve and thrive. Talent 4.0 is an emerging concept, based on the premise of continuously adopting innovative methods and tools to improve the employee experience, supported by technologies and practices such as predictive analytics and AI.
A truly diverse and inclusive workplace can boost business by promoting innovation and enhancing reputation. Employers who treat diversity, equity and inclusion (DEI) as a "tick box" exercise are missing a valuable opportunity to improve, not only their organizational culture but also their ability to attract and retain talent and improve business performance and profitability.
This provides a better understanding of their customers, and their customers' needs—which improves commercial performance and boosts the bottom line.
For organizations, the benefits of hiring a diverse workforce include access to a greater range of skill sets, experiences, and perspectives that reflect the reality of the society around us.
---
What challenges do you believe Canadian businesses most frequently face when trying to manage diversity, equity, and inclusion effectively?
From my discussions with leaders globally, the number one issue is getting beyond gender. Across the board, gender remains a core focus area for diversity metrics and we know, what gets measured gets managed. The challenge for leaders today to how can we shift beyond gender in a way that show real intent and authenticity with your employees.
Leaders today are expected to respond to increasing external demands for evidence of good culture and that they are leading a sustainable and ethical business. Inclusio address this problem in a time and cost-efficient way.
Through the voice of employees our independent, scientific data helps leaders respond to these demands, for instance, ESG reporting, Gender Pay Gap, financial regulators on culture, Board and shareholder reporting. We have solved the challenges related to capturing, measuring and tracking culture and EDI data for employers, developing sectoral and global benchmarks to chart progress.
---
What are the moral, legal, and economic mechanisms that businesses should use to effectively get these policies?
inclusio's software helps employees as it gives them a voice in work with their answers remaining confidential. Through our research we found that employees do not want their employer to hold personal and sensitive data about them and have this linked to HR or internal systems.
People in work want to contribute their voice to the culture and they do not want to be marginalized for doing so. Creating the opportunity for people to be counted and have a voice at work is the fairest and most effective way for employers to make progress on culture and EDI.
---
What expert advice do you have for businesses planning to embrace diversity, equity, and inclusion strategies in the workplace?
By intentionally creating a diverse workforce and a socially responsible organization that takes DEI seriously, you are opening the door to new markets, customers, business partners, and employees . At inclusio we make difference count, we are the voices of your people in work.